Good morning, 12s. Here's a look at what's out there today — Monday, November 28 — about your Seattle Seahawks.
Media Reacts To Seahawks' Week 12 Loss To Las Vegas
In a heartbreaking 40-34 overtime loss, the Seahawks fell to 6-5 at home against the Las Vegas Raiders. The defeat drops the Seattle Seahawks from first place in the NFC West and out of a playoff spot, at least temporarily. Seattle allowed 576 yards of total offense, and it was the Raiders rushing attack led by running back Josh Jacobs, that told the story of the contest. Jacobs gave 12s flashbacks of 1989's historic matchup between then-divisional foes in which Raiders Legend Bo Jackson had a field day in Seattle. Jacobs 229 yards on the ground were the most allowed by a Seahawks defense in franchise history, surpassing Jackson's 221-yard Monday Night Football performance.
Raiders wideout Davante Adams didn't score a touchdown Sunday, but he did give Seattle's secondary a hard going. Las Vegas used Adams as a decoy to spring wideout Mack Hollins open on a near-costly flea-flicker to score in the first half. But Adams got open throughout, catching seven passes for 74 yards, including a big one-hand snag on cornerback Mike Jackson.
Seahawks safety Quandre Diggs caught his first two picks of the season off Raiders quarterback Derek Carr, including the first play of the game. But Diggs' efforts weren't enough, as Carr threw for his first three-touchdown game since 2020. Carr completed 25-36 passes for 295 yards. But it was Carr's ability to stay clean in the pocket that tells the true story of Seattle's inconsistencies on defense. Defensive end Poona Ford was the only defensive player to sack Carr on Sunday.
Seahawks quarterback Geno Smith's attempts to pull off the comeback victory fell short, despite going 27-37 for 328 yards and two touchdowns. Smith threw an interception early, responding with several touchdown drives to keep Seattle in the game. The veteran took responsibility for the loss, while being optimistic about the potential of the future.
"Yeah, we can't let it be a snowball effect," said Smith. "Reality is that we're going from the hunter to the hunted. People want to play us. As a young team, we've got to learn to be able to go out there and win those games. That's our next step in the evolution as a really young team. We got to understand the moment, capture the moments, take advantage. I feel like we had plenty of opportunities to go out there and win that game, finish it late, and we just didn't get it done. When I was in college, a coach told me about the difference between a finger pointer and a thumb pointer. I've always vowed to be a thumb pointer. I'm going to look at myself hard in the mirror, watch this film, see where I can get better and help this team win games."
Wideout DK Metcalf showed up in a major way, leading Seattle with 11 receptions for 90 yards. A controversial ruling would overturn a crucial catch by Metcalf late. Wideout Tyler Lockett and running back Travis Homer caught the team's two receiving touchdowns of the day. Lockett nabbed a touchdown for the fourth-consecutive week, beating Raiders corner Rock Ya-Sin on a deep route late in the first half.
Coach Pete Carroll took to the podium to discuss the loss and what's next for the team.
"For us we had our chances to win the football game," said Carroll. "They were obvious, so clear. You all know them. To give them the opportunity to stay in there and hang in there, they've been hanging, they've been in close games all year long. Nothing different for them. They get the big play to win the thing, which isn't really the statement of the game. It's a good deal for them, for Josh. I'm going to go back to everything we look at this film, we're going to see the opportunities that got away from us that we just didn't take care of. We did some things in the game we wanted to on defense to try to slow down Davante and take him kind of real seriously. We gave up way too much in the running game. We did not play the run worth a darn in getting that done. We didn't rush the passer as well as we needed to either. That's just what happened in this game. I give them credit. They outplayed us and got their win. But it's really frustrating because the game was there to be won. The fumble that we had going in, we get the stop on fourth down, big stop on fourth down, get the ball around midfield, we don't get a first down there. You can look at it both ways. Everybody was involved in this thing. We're not going to say a whole lot about it, not going into detail, but we'll deal with it in the next couple days."​
Seattle's playoff hopes aren't wiped away just yet, as they hold their fate weekly. A Week 13 win against the Los Angeles Rams would be a good start.
Here's what Pacific Northwest and national media had to say following the game:
For every defensive solo tackle made at a Seahawks home game this season, Windermere will donate $100 to Mary's Place in support of their mission to provide safe, inclusive shelter and services that support women, children, and families on their journey out of homelessness. Windermere is the "Official Real Estate Company of the Seattle Seahawks."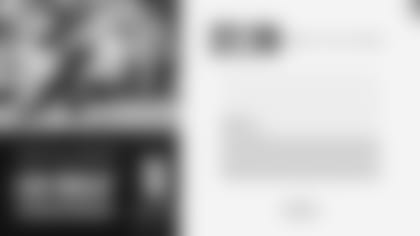 The Seahawks racked up 43 defensive solo tackles on Sunday, equating to a $4,300 donation to Mary's Place. Linebacker Jordyn Brooks led Seattle with 16 total tackles, seven solo and nine assists.
Social Post Of The Day
The Seahawks are taking it back to the 90's uniforms in 2023. Read more and enter to win one here.
Check out some of the best action shots from Week 12 vs. the Las Vegas Raiders at Lumen Field on November 27, 2022. Game action photos are presented by Washington's Lottery.