Here's a look at what's 'out there' for today – Monday, May 18 – about your Seattle Seahawks: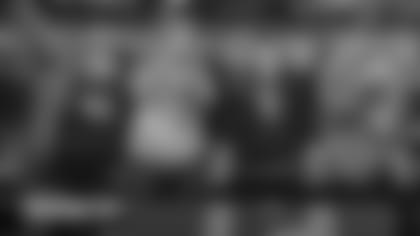 12s Helping 12s
In a time with so much uncertainty and instability, local 12s are teaming up to support one another. Local fan Norb Caoili recently posted a Facebook video encouraging 12s to help couple Tammy and Brian Edwards, who are dealing with the effects of COVID-19. A registered nurse, Tammy contracted the virus and brought it home to her husband, Brian. Caoili encourages 12s to consider helping Tammy and Brian, along with others in our community who may need some extra help, through the website Fanz4Good.com.
Watch the full video below for more information.
In the spirit of goodwill and support around the Pacific Northwest, I also encourage 12s to practice kindness in their communities – whether that be checking in on a neighbor, donating blood, or calling a friend or family member – everyone could use a little extra love and care.
Check out our resources here on more ways to make a positive impact in our community.
Social Post Of The Day
Today's 'Social Post of the Day' comes from WR Tyler Lockett, as he shares his 'Seahawks Starting 5.' Who would you pick to have on your squad? Did Tyler leave anyone out?