As time passes, we'll better understand what makes Julius Jones tick.
Tuesday we found out a few things about Seattle Seahawks running back.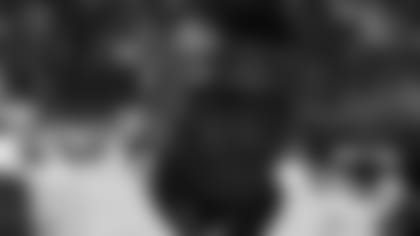 He let us know, the weather during this training camp drew a big smile from the face of a guy who came here as a free agent after four sweltering summers with the Dallas Cowboys, after four of the humid summer and frigid winters at Notre Dame in South Bend, Ind., and that came after the even worse summers in high school two-a-days growing up in Virginia.
"It's lovely, lovely," Jones smiled. "It's about 105 (in Dallas). They're (training) in Cali (California), but it will be 105 when they get back. I'll take this over that any day of the week."
We knew he liked playing in Qwest Field, particularly when you consider two of his best games for the Cowboys against the Seahawks here - averaging with 310 yards and 4 touchdowns. So to say he's excited about his first start with the Seahawks Saturday night against the Chicago Bears would be an understatement.
"I can't wait," Jones said. "The fans are really unbelievable here. It's going to be nice to have them on our side. Yeah, I had a couple of good games here that I can remember."
Running backs don't forget touchdowns, big games and mistakes. And Jones made it clear there are two things that drive him up the wall playing football: missing blocks and failure to convert on short yardage situations. At 5-10, 208 pounds, he is like a ball of dynamite on the field, with velvet hands to catch passes from all angles.
But as the new guy on the block, so to speak, he wants to establish himself this preseason quickly for his own comfort level, the coaching staff, his teammates and the fans.
"It's just a matter of wanting to get it done," Jones said. "There's two things for me that I hate. That's when we don't pick up 1 yard when we need 1 yard and if I personally miss a pass protection. Those are two things that absolutely ruin my day. I try to make sure those two things don't happen. One happened during the game (Friday at Minnesota). I was very upset about that, but we'll try to make sure that doesn't happen again.
"It's a game," Jones said. "Especially when you're new like I am and in a new offense you're trying to prove yourself. I've got to approach it like a regular game. It's not a joke for me. When I'm in there, I'm trying to take care of business."
That's all anyone wanted to hear. His personality bubbles over when he talks, his eyes alive, his smile always creeping into the conversation. You can actually feel how badly he wants to make Seattle his home and succeed with the Seahawks.
With his 27th birthday coming Thursday, you can sense this is the place he chose to make his mark in the NFL. He averaged just less than 1,000 yards his first three seasons with the Cowboys, and 588 last year, with the offense changing under Tony Romo and the bigger Marion Barber carried the ball more frequently. And with a variety of opportunities, Jones found the Seahawks to be the best fit.
Saturday night, all the home folks will get to see him with their own eyes, with the regular season opener in Buffalo just 3 ½ weeks away. He's just getting accustomed to the timing with the reconstructed offensive line, and loves it.
"Us as a backfield ... we're just going to try to bring the attitude and play off (the line)," Jones said. "We're really diverse. They can line us up as receiver, throwing more screens, and throwing us hitches out there. This is exciting, this is an exciting offense and I can't wait to really kick this thing off in Buffalo."
But first, they'll have to take care of business Saturday night.
---
We have just gone through the longest two months of Ryan Plackemeier's young NFL career. The third-year punter from Wake Forest tore a pectoral muscle lifting weights in June and just this week has returned to his punting and place-kick holding duties fulltime.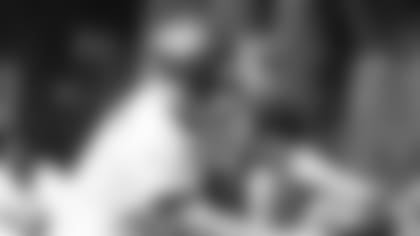 But at this point free agent Reggie Hodges has developed his own tempo of punt and holding long snaps from rookie Tyler Schmitt. Coach Mike Holmgren is glad to have the competition and have Plack back.
"Yes, he is. Not tackling anybody we hope," Holmgren said facetiously in the wake of so many injuries. "I'm pleased to have him back, but his absence allowed Reggie to show. I mean, he's punting very well, so what appeared to be a certain situation might be a little different situation, who knows? But it's good to have it back."
.
Plackemeier an NCAA record-setting punter and a seventh round pick in 2006, is most concerned about his timing with Schmitt, having missed so much time with the rookie snapper. Plackemeier went through three snappers last season, and two as a rookie, so he's excited about having a rookie specialist.
Now they just have to get accustomed to each other.
"I'm still ironing out some stuff out," Plackemeier said. "We didn't have Tyler today, so what I'm trying to do is get the tempo back. Especially with Tyler hurting (sore back) a little bit, it's been difficult because as soon as I got back the other day, he started hurting, so that's been tough.
"But I did get a few off today and it feels good to get my leg back for a few snaps. Now we've got to get out there together to gain some consistency.
Plackemeier spent hours working with Reggie Barnes from the training staff and assistant strength and conditioning coach Darren Krein to regain his strength and flexibility. Barnes worked hard with him on the medicine ball so he would be comfortable reaching and straining for errant snaps. Krein made sure he kept his legs and cardiovascular system pumping the entire time.
He started just taking the ball and kicking when training camp opened on July 25, but that's different than taking snaps from a center - not to mention the rapid-fire short snaps for field goals and extra points.
"The biggest issue for me was the flexibility I needed to get back," Plackemeier said. "Reggie worked really hard with me catching medicine balls in all sorts of different ways just to make sure it was going to hold up because Tyler can bring it - he's a good snapper. I worked with Darren every day, running springs, the big, the elliptical, all sorts of cardio and light lifting. So I actually feel more in shape than I've been in. The key now is to get the consistency and the muscle memory back in my leg where I'm hitting the ball consistently."
---
Wide receiver Ben Obomanu on the opportunity facing Courtney Taylor, Jordan Kent, Logan Payne have in the wake of the absence of Deion Branch and Doug Baldwin
"A lot of young guys play in this league. A lot of third and fourth string guys have gotten opportunities to play and have done well. That's what our mantra, our approach is - all of us have talent, all of us have the ability to play and now we get a chance to display it. The opportunity we all want as a player has presented itself and we want to take advantage of it for the team."
---
Josh Wilson drew plaudits from coach Mike Holmgren for his interception Tuesday afternoon, just hours after the second-year cornerback made a perfect read and dropped an easy one in the morning practice. Normally, the defensive players do 15 pushups when they drop a pick - Wilson did 30.
"If I can't make the play, at least I could do something to help, like make myself stronger, so I doubled it," said Wilson, the 2007 second round draft choice from Maryland. "We're a lot tighter as a group this year with everybody back. And that makes us better. It's like in little league the team that's been together five years waxes you. We know each other so much better and we'll keep getting better."
Nate Burleson, Ben Obomanu and Seneca Wallace went through a punt-catching drill with a football cradled under each arm. They all caught punts that way, although Obomanu did get nailed once in between. ... Wallace and Charlie Frye split reps at quarterback with Matt Hasselbeck still resting his stiff back. ... There were three superb diving catches during the day - one each from Michael Bumpus, John Carlson and Logan Payne.
Seahawks and Communities In Schools of Seattle (CISS) invite all fans to participate in the 'Stuff the Bus' program to help fill a school bus with backpacks and school supplies at Qwest Field during the Chicago Bears game on Aug. 16. A yellow school bus will be parked in front of the Qwest Field Events Center prior to the game. The goal is to fill the entire school bus with enough supplies to help 7,000 students get ready for school. Donations will also be accepted at each stadium entrance and in the Pro Shop beginning at 4 p.m. and in front of the Qwest Field Events Center at 3 p.m.
Volunteers will be collecting backpacks, pencils, paper, notebooks, binders, crayons and other needed supplies in addition to cash donations for needy students in Seattle and Tacoma.