Michael Bumpus and Nasser Kyobe preview Saturday's matchup with the Kansas City Chiefs. Listen and subscribe to the Hawk Talk podcast.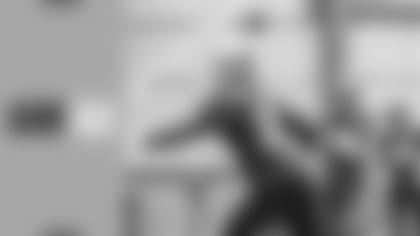 Listen To The Hawk Talk Podcast
Every week, Michael Bumpus and Nasser Kyobe release two podcasts analyzing the Seahawks previous game and previewing the next Seahawks opponent. Available on Spotify, Apple Podcasts, and wherever else you get your podcasts.
What's on Tap (01:05) 
Know Your History (07:04)
What's the Word in the West (08:32)
Man Up (15:53)
Path to Victory (27:33)
On December 19, 2022, Seahawks interns spent their day volunteering at Lake City Collective where they played soccer with kids in the community, helped with holiday projects and a new design for their park.