The Seahawks were back in action Tuesday following a day off, and had some very special guests at practice (more on that below) as they began game-week preparation with their preseason opener coming up on Saturday.
Here are five observations from Tuesday's practice, plus a bunch of pics of cute puppies:
1. Geno Smith had one of his better days of camp, and remains the No. 1 QB.
If Drew Lock's big day in the mock game was a sign that he is a legit contender for the starting job, which he very much is, then Geno Smith's performance in Tuesday's practice was a pretty solid response to the statement his teammate and competitor for the starting quarterback job made a few days earlier.
Throughout the day, Smith made a number of impressive throws, including a side-arm touchdown pass to DK Metcalf on a slant, a well-executed screen to Marquise Goodwin that went for a touchdown, and on what was one of the best throws of camp, a laser over the middle of the field that hit Goodwin in stride for a 32-yard touchdown.
Lock, who was excellent in the mock game, also had plenty of strong moments on Tuesday, including a couple of in-rhythm passes to tight ends over the middle for big gains, but for now at least Smith remains the No. 1 QB on the depth chart—though Lock did get a handful of first-team reps Tuesday. Seahawks coach Pete Carroll confirmed that, while the competition is very much still on, Smith will be first on in Saturday's preseason opener at Pittsburgh.
"He's still going with the ones," Carroll said. "He's going to start the game this weekend. It was a very solid day today. He made some big throws today."
2. Coby Bryant, nickel corner?
Throughout camp Bryant has been an outside cornerback, working mostly on the left side but also doing some work at right corner, and the rookie has been excellent, as has fellow rookie corner Tariq Woolen. The Seahawks also like what they have outside in Sidney Jones IV and Artie Burns, however, so with all that depth at corner—Tre Brown should be back soon from the PUP list as well—the Seahawks are at least taking a look at Bryant as a nickel corner, something he did at times on Tuesday.
"This was the thought we had before," Carroll said. "He's such a well-rounded football player. The playmaking ability has really shown up. There might be more opportunities for him to do more things, be more available to make plays. We talked to him about it. He's been training not only on the field but off the field knowing that this was coming, so this was the right time to do it."
But while Tuesday's practice might have been the right time heading into the day, an injury to Burns suffered early in practice, combined with previous injuries sidelining Jones and John Reid, meant Bryant didn't get to spend a lot of time in the slot, not with him and Woolen getting first-team reps at the outside corner spots.
"We are a little bit low on the corner spot you know with Johnny Reid out too right now," Carroll said. "I don't know if we'll be able to enjoy (Bryant at nickel) as much as we want to. I think it's going to be a really interesting experiment for us."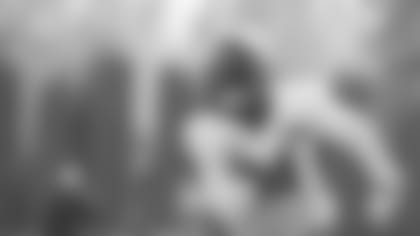 3. DK Metcalf is heating up.
Maybe it was Metcalf needing a couple of days to get up to speed after missing a couple days of camp before getting his contract extension done, or maybe it was just good play from the cornerbacks, but in some of the early practices of camp, Seahawks cornerbacks have at times had a hard time getting passes completed to Metcalf.
That was not at all the case on Tuesday, however, as Seattle's dynamic receiver kept getting open and kept making catches for big yards. Whether it was a quick slant from Smith for a touchdown in red-zone drills, or a great one-handed grab on a crosser from Lock, or a nice comeback route for a substantial gain in the middle of the field, Metcalf was very involved throughout the practice.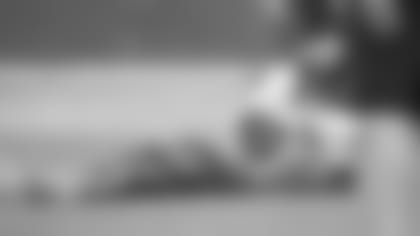 4. That wasn't nice, Tyler.
Prior to the aforementioned experiment with Bryant at nickel corner, he came off the field, with undrafted rookie Elijah Jones taking over on the outside. And moments after that switch was made in the red zone, Tyler Lockett welcomed the rookie with a move in the end zone that was almost unfair, faking towards the front pylon before quickly spinning and leaving Jones behind. Anticipating the move, Smith floated what would have been a great touch pass to the back of the end zone, but Jones did manage to grab Lockett before he got free, disrupting the timing enough to prevent a touchdown, though at the cost of a flag being thrown for defensive holding.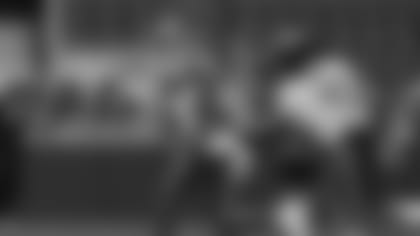 5. Aaron Donkor keeps showing up in the backfield.
Aaron Donkor, who joined the Seahawks last year as part of the league's international player pathway program, spending last season on the practice squad, is back for a second season, and the German linebacker is showing this summer that he learned a lot in his first year with an NFL team.
Yes, making the 53-man roster would seemingly still be a longshot for Donkor, who was 21 before he started playing American football, but on Tuesday, and in other days this camp, his elite athleticism has shown up more and more. In Saturday's mock game, Donkor was disruptive as a pass-rusher on multiple occasions, including on a few reps against the No. 1 offense, and on Tuesday he shot into the backfield to blow up a running play for a loss.
6. Puppies!
OK, this one isn't football related, but there were puppies in attendance on Tuesday, adorable little dogs that were brough to the Virginia Mason Athletic Center by the Humane Society. And who doesn't love a little doggy content?