Happy Blue Friday, 12s. Here's a look at what's out there today, December 11, about your Seattle Seahawks.
Picks and Predictions For Week 14 Matchup Against The New York Jets
After last Sunday's tough loss to the Giants, the Seahawks (8-4) will look to bounce back this weekend against the winless New York Jets (0-12). It'll be the first time the two teams have squared off since Week 4 of the 2016 season, a 27-17 victory for the Hawks.
Kickoff is set for 1:05 p.m. PT this Sunday at Lumen Field in Seattle. The game will air live on CBS, with 710 ESPN and KIRO 97.3 on the call for radio.
ESPN's Brady Henderson and Rich Cimini each expect big wins by the Seahawks. Cimini has Seattle winning 31-13, and thinks DK Metcalf is in for a big game: "Seahawks wide receiver DK Metcalf will have a career receiving day, meaning more than 177 yards," he said. "The Jets have a new defensive coordinator, as Frank Bush replaces the fired Gregg Williams on an interim basis, but they have the same old defense. And the Jets simply don't have any cornerbacks who can match up physically with Metcalf. This could be a historic day."
Henderson likes the Seahawks by a score of 27-14, and predicts Jamal Adams to go for an NFL record against his former team: "As if Jamal Adams facing the team that dealt him to Seattle this summer after a messy divorce isn't enough of a storyline on its own, the All-Pro safety can make NFL history. His team-high 7.5 sacks are a half-sack shy of Adrian Wilson's NFL record for most in a season by a defensive back since those became an official statistic in 1982. With as much as the Seahawks blitz Adams and as motivated as he figures to be against the Jets, there's a good chance he gets the record on Sunday."
NFL.com's Gregg Rosenthal also pointed to the Jets' defensive troubles as the reason for a 31-17 Seahawks win: "Interim head coaches are 3-0 in their first games this season. While Adam Gase remains, perhaps the collective exhale in the Jets' defensive meeting room after Greggggg's [Gregg Williams] departure is worth a few points of happiness. That still won't be enough to fool Russell Wilson, whose recent struggles have come against veteran defenses that can mix coverages in a way the young, talent-poor Jets cornerbacks cannot."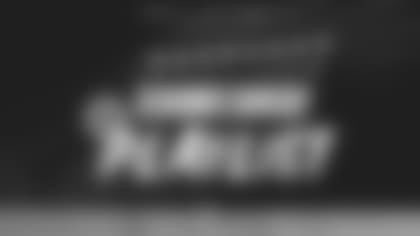 Follow the Seahawks Gameday Playlist on Spotify
Follow this playlist to hear what the Seattle Seahawks will be listening to all season long, curated by DJ Supa Sam, the official DJ of the Seahawks. Now playing: Week 1 at Colts
CBS Sports' Will Brinson predicts a big Seahawks victory after last Sunday's letdown versus the Giants. He has Seattle winning 34-10: "When the Seahawks and Giants played last week, it felt like they could do whatever they wanted because the Giants defense isn't good and Colt McCoy, blah blah blah," Brinson said. "But it was a bad narrative and doesn't apply to another New York team. The Jets are awful against, well, everything. And now the Seahawks are mad and need to show they are not a team to be reckoned with. Russell Wilson is about to cook with D.K. Metcalf in a big way this weekend. If Seattle comes out conservative here on offense, sell every Super Bowl future you might consider buying."
After going all-in on the Hawks to beat the Giants last week, the Seattle Times writers are once again picking the home team to win against the visitors from New York. Adam Jude expects the Jets to make it another close one, but has the Seahawks winning 23-16: "Seattle couldn't ask for a better "get-right" opportunity after last week's bonkers loss to the other New York team. The Jets have nothing to lose, and Sam Darnold has been playing better of late, so figure they'll hang just long enough to make it an uncomfortable for the Seahawks."
Bob Condotta predicts a score of 31-13 and a much more comfortable victory for the Hawks: "Last week was one of the more worrisome Seahawks performances in years, given the stakes and that health seemed to be trending in the right direction (and with the Giants starting a backup QB). But such is life in the NFL. If the Seahawks can't bounce back strongly against the Jets then, yes, panic away. The guess here is they will rebound with a fairly comfortable win against a Jets team that seems to be playing hard but isn't at the Giants' level."
Vinnie Iyer of Sporting News also expects Seattle to bounce back against an inferior Jets team: "The Seahawks had a bad game against the other New York team at home. But the red-hot Giants are a different story than the ice-cold Jets. Russell Wilson will be eager to light up an opponent with Tyler Lockett and DK Metcalf, allowing Chris Carson to play closer. Pete Carroll's improving defense won't care that Sam Darnold went to USC and will continue to smack around the Jets' lame-duck QB. Pick: Seahawks win 33-15 and cover the spread."
The documentary focuses on the ongoing efforts for systemic reform in Seattle, King County, and across the nation. Next year, CHOOSE 180 is partnering with other organizations to create Restorative Community Pathways, a program aimed at working with the criminal justice system to divert 400+ youth misdemeanor cases towards community-based solutions.
"This is an unprecedented reform effort, not just here on a local level, but nationally," said Gavin Sullivan, one of the film's producers. "We wanted to really shine light on that. Not only the program itself but that work that's gone into, over years, pushing this forward."
Enter To Win AmFam's All-Access Gameday Experience
This weekend is the last chance for fans to enter to win an All-Access Gameday Experience, courtesy of American Family Insurance. The winner gets tickets to a Seahawks game in 2021, will get to be there when the 12 Flag is raised, and gets a virtual meet and greet with Tyler Lockett. See more details and enter for your chance to win here.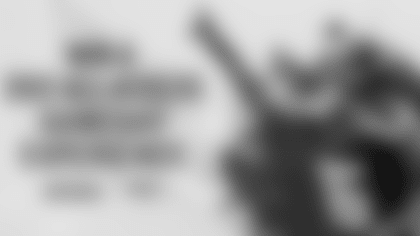 Holiday Storytime With Seahawks Dancers Begins Today
Join the Seahawks Dancers this holiday season as they read holiday stories to support their 32nd annual charity auction. A $10 donation per household includes a Holiday Storytime reading session for kids, plus a live Q&A with Seahawks Dancers. All proceeds benefit Broadview Women's and Children's Shelter.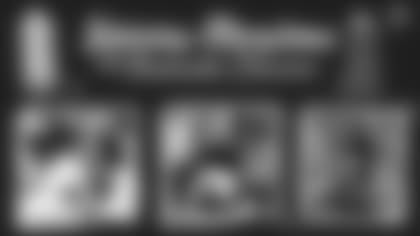 Homegating Recipe of the Week Presented by Safeway – Mozzarella Arepas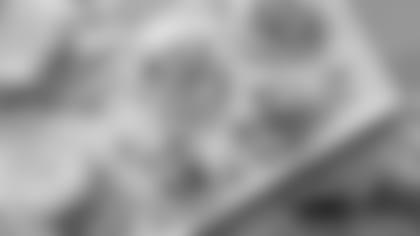 Mozzarella Arepas
Spice up kickoff with this tasty and trendy Latin street dish. Miniature masa pancakes are stuffed with melted cheese and corn, then pan fried to crispy perfection.
In addition to providing detailed instructions, Safeway has also added a "Shop the Recipe" feature to the recipe page, making it easy to add all the ingredients (or just the ones you need) to your cart for a Safeway DriveUp & Go or Delivery order. Click here for other great homegating recipes.
Social Post Of The Day
Teammates congratulate Russell Wilson on being named the Seahawks' nominee for 2020 Walter Payton Man of the Year.
View photos of Seahawks Dancer Aleksa