Good morning, 12s. Here's a look at what's out there today — Friday, December 16 — about your Seattle Seahawks.
Media Reacts To Seahawks' Week 15 Loss
Another slow start, multiple injuries and a critical turnover contributed to the Seahawks falling 21-13 to the San Francisco 49ers on Thursday. While remaining in second place in the NFC West, Seattle fell to 7-7, after its fourth loss in five games. 
Seattle's offense was held to three points in the first half, in no small part due to a San Francisco front-seven that sacked quarterback Geno Smith three times and hit him nine times, while also holding Seattle to 70 yards on the ground. Rookie running back Kenneth Walker carried 12 times for 47 yards to lead the Seahawks.
Head Coach Pete Carroll addressed the uncertainty around the injury as the team waits optimistically for more news.
​​"Tyler Lockett broke a bone in his hand, his index finger," Carroll said. "It's legit and all that, and we've got to figure out what's the right way to go. I can't even fathom playing without Tyler. I got a chance to hang with him just to try to express what it's like to be working with a guy like this for so long, such an incredible player. He's not in tremendous pain, but he's got a broken hand, and you feel sorry for him. He's such a magnificent football player and member of the team and member of the community, that we're going to miss the heck out of him whatever he misses. You just don't think of Tyler having to suffer through stuff, he should just be having fun and playing the game the way he loves to do it and keep thrilling us like he does. So that just added to the night."
An already-depleted Seahawks defensive line lost nose tackle Bryan Mone to a "significant knee injury" per Carroll in the first quarter. Leading tackler Jordyn Brooks left the contest with neck soreness, with linebacker Tanner Muse taking replacement snaps. 
With three games remaining, there is still a chance for Seattle to earn a playoff berth. Uncertainty of the identity of the young team isn't deterring defensive end Shelby Harris.
"We need to win, change the L's to W's," said Harris. "Here's the thing, it's all about minimizing the mistakes and when you make mistakes, we have to minimize the repercussions of those mistakes. That's really the biggest thing, we have to cut down on the mistakes. We do little stuff that kills us, and we have to cut down on those as a team."
Here's what Pacific Northwest and national media had to say following the game:
For every defensive solo tackle made at a Seahawks home game this season, Windermere will donate $100 to Mary's Place in support of their mission to provide safe, inclusive shelter and services that support women, children, and families on their journey out of homelessness. Windermere is the "Official Real Estate Company of the Seattle Seahawks."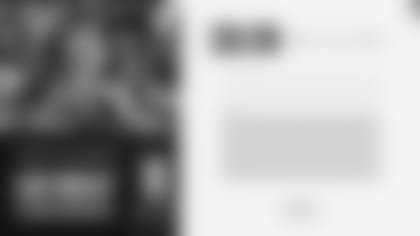 The Seahawks racked up 36 defensive solo tackles on Sunday, equating to a $3,600 donation to Mary's Place. Linebacker Cody Barton led Seattle with 10 total tackles, six solo.
Check out some of the best action shots from Week 15 vs. the San Francisco 49ers at Lumen Field on December 15, 2022. Game action photos are presented by Washington's Lottery.