Here's a look at what's 'out there' for today – Friday, May 22 – about your Seattle Seahawks.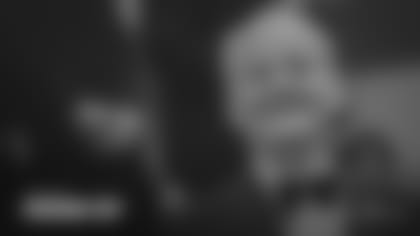 Flying Coach with Bill Murray
While Murray may seem like an unusual guest for a show about sports, he does share something in common with Kerr: they both played critical roles in some of the biggest wins of Michael Jordan's life. Kerr's sharpshooting contributed throughout the Bulls' second three-peat from 1996-1998, including a game-winning jumper to clinch their 1997 title. Murray, of course, famously came off the bench to help Jordan's Tune Squad to a come-from-behind victory over the Monstars in Space Jam.
"In the movie, I steal the ball at the end of the game," Murray said. "I steal the ball, and I pass it to another guy on my team. Then I get to my spot and I'm wide open. I'm calling for the ball and I didn't get it back. You know that feeling, Steve?" Kerr replied, "I know it all too well, Bill."
So, yeah, basically the same experiences.
They do eventually talk about some true similarities between sports and acting. The pressure to perform, the ability to connect with your teammate or co-star on a level that elevates you both, and other areas that might not be immediately obvious. We're also treated to stories from throughout Bill's life, including how he got into comedy, life on the set of Ghostbusters, and golfing with Michael Jordan and Larry Bird. Like all of the episodes to date, it's a great listen.
This is the sixth episode of the podcast, which launched in April to raise money for COVID-19 relief.
This wasn't the only conversation between Pete and Steve this week. Kerr was the latest special guest to drop in on a Seahawks virtual team meeting. He joined for a few minutes to talk about 'The Last Dance' and his time with Michael Jordan and the Chicago Bulls.
Learning from Tre
Looking to shake some rust off while also giving back to his community, Tre Flowers invited wide receivers in San Antonio, Texas, to join him for an impromptu workout at a local high school.
Several college and high school wideouts showed up for a chance to work and learn from the Seahawks corner. KENS 5's Evan Closky has the story on Tre's workout:
This is the first week of Phase 2 in San Antonio, which includes the reopening of childcare centers, gyms and bars, among other things.
Social Post Of The Day
Before Russell Wilson and Kirk Cousins were selected in the 2012 NFL Draft, they were two college quarterbacks facing off in the Big Ten. Their first-ever match-up ended with a dramatic, albeit controversial, 45-yard Hail Mary touchdown pass from Cousins to give the Michigan State Spartans a 37-31 win over Wilson's Wisconsin Badgers.
Needless to say, Russell hasn't forgotten.
Wilson and the Badgers ultimately got the last laugh, defeating Cousins and the Spartans in the first-ever Big Ten Championship later that year, 42-39.