Scott Engel is beginning his 11th season as the official Fantasy Football writer and analyst for Seahawks.com. He is an inaugural member of the Fantasy Sports Writers Association's Hall of Fame. Scott is a four-time FSWA award winner and a 10-time nominee, including being a finalist for the 2020 FSWA Fantasy Football Writer of the Year Award, which he won previously. You can find more of his fantasy football analysis, including early 2022 player rankings, at The Game Day this season.
Quarterback is the position that generally gets the most attention in real football. There is certainly a bright spotlight on the QB competition in Seahawks training camp this season. Drew Lock is the newcomer. He can take advantage of the deep gears of DK Metcalf and Tyler Lockett to possibly whip up some big plays. Geno Smith is back for a third season with the Seahawks, and his teammates and the coaching staff are confident that he knows the offense well.
In fantasy football, quarterback is less of a primary need in many drafts, as the greater percentage of leagues require you to start just one player at the position. Meanwhile, you must start two running backs and two to three wide receivers in most formats, and you will see the majority of the earlier picks taken from those positions. According to the latest Average Draft Position Reports from fantasypros.com, only four QBs are being selected in the top 50 overall picks in Points Per Reception league formats.
In one-QB leagues, the position is considered to be deep. In a 10 to 12 team league, there are nearly 15 starters that most fantasy players could feel comfortable with heading into the 2022 season. The 14th QB off the boards, San Francisco's Trey Lance, has an ADP of 110.8 overall. Experienced fantasy players will wait until the seventh round or later for their starting QB and still nab a good value choice.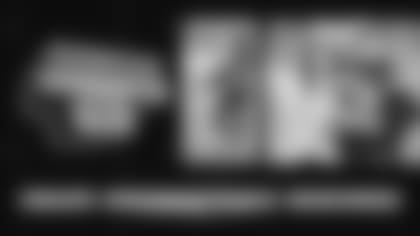 Create Unforgettable Memories
Upgrade your Seahawks gameday with a unique and unforgettable experience at Lumen Field! Kick field goals, have your photo taken at midfield, witness the 12 Flag Raising up close, and more this season!
Of course, a growing number of fantasy players are now participating in "superflex" leagues, where a second QB can be used at an additional flex position in starting lineups. In those type of league setups, you could see half of the first round dedicated to QB selections and most of the top starters come off the board in the first three-plus rounds. In a superflex or two-QB format, the Seahawks situation will be monitored for a possible third or fourth pick at the position.  
Our scouting reports are based on the widely-used scoring system of four points for a TD pass. In some leagues where QBs are awarded six points for a TD pass, you may see them also picked slightly higher than what we indicate here for overall ADPs. 
The 2022 Fantasy Football Scouting Guide: Quarterbacks
Those who target Josh Allen, because they want the most productive dual threat QB in fantasy football, know they will have to target him in the earlier rounds. Allen's overall ADP is 24.6, putting him at the back of the second round. Drafting him means you will have to pass on some prime RB and WR selections. But those who roster Allen also greatly benefit from his unique and unmatched dual skill set. He was the only QB to score over 400 points last season while averaging more than 24 points per game, as he passed for 36 TDs and also rushed for 763 yards and six TDs. 
You will also have to likely spend an earlier selection to get Justin Herbert or Patrick Mahomes. Both are being drafted in the top 35 range overall, which means they are going to be middle to late third round picks in many leagues. Herbert finished as QB2 last season, second only to Allen in total points (395.7) and points per game (23.2). Herbert is a young rising superstar with an excellent supporting cast. Mahomes should still be a top-level fantasy QB even with some changes at WR. If you feel confident enough to pick off values at RB and WR afterwards, then take the shot on one of the top three QBs. 
As a loose draft plan, though, my preference is to fill out the bulk of the starting RB and WR slots and maybe a flex position and a tight end spot before targeting a QB. The flow of the draft certainly plays a role in the timing of the QB1 selection, as every draft is unique and has a different pacing of picks by position. In a superflex or two-QB league, I will likely take a QB with one of my first two picks.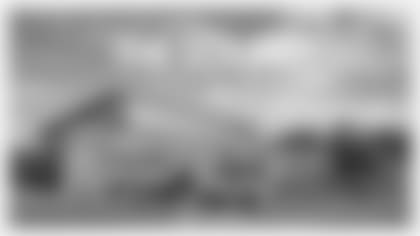 Watch The Latest From The Sound
Watch the latest from the season-long docuseries featuring unprecedented access and stories from inside the Virginia Mason Athletic Center like you've never seen before. This is The Sound of the Seahawks.
Kyler Murray, who has an ADP of 64.2, was fourth in average points per game at the position last season (22.5). He has a deep receiving group and is a proven standout running QB, so he will be the fourth to fifth QB off the board in many drafts. Once Allen, Herbert and Mahomes are picked, you will often see the next few QBs taken a round or two later. 
Dual threat QBs are regarded as upside plays, and Jalen Hurts could ascend to top 5 status at the position this year. Last season, Hurts led all NFL QBs in rushing yards (784) and TDs (10). The Eagles acquired a true No. 1 WR in A.J. Brown, giving Hurts an impressive pass-catching trio of Brown, exciting young wideout DeVonta Smith, and proven tight end threat Dallas Goedert. Hurts has an ADP of 69.8 and should be a top target for those who wait until the sixth round or so to start considering QBs. 
Lamar Jackson will also be a top 5 QB pick in many leagues. Published reports indicate the Ravens intend to rework the offense to largely replicate the 2019 version, when Jackson won the NFL MVP and was the No. 1 QB in fantasy football. Dak Prescott was a top 10 QB last year, and as the engineer of a good Dallas offense and with possibly a green light to run more in 2022, he could certainly finish closer to the top 5 this season. He is a recommended pick for those who wait on a QB and focus on other skill positions first, as Prescott has an ADP of 76.0. 
Russell Wilson has been a regular top 5 to 10 type of QB throughout his career and projects to finish in the higher end of that range again this season. Joe Burrow is being drafted as the fifth QB off the board, as he has a stellar WR crew and is one of the premier pocket passers in the game. Drafting him in that area does make sense, but some fantasy players will opt for a running QB over Burrow. I am comfortable with taking Burrow as soon as sixth at the position. He was fifth in total QB points last season (328.2) and was ninth in points per game (20.5). 
For those who lurk until later to nab their QB1, there is a fine payoff with Tom Brady as QB10 off the
board, as he has an ADP of 85.2. He was the No. 3 QB in overall points (361.7) and points per game
(22.6) in 2021. Aaron Rodgers will have a new look at wide receiver, but should still finish as a QB1. Brady and Rodgers can complement a solid core of RBs and WRs very well. 
Derek Carr, at an ADP of 109.8, could prove to be one of the best value selections at the position this season. He will now be working with his old Fresno State teammate, superstar WR Davante Adams. Carr has the best receiving crew of his career heading into the 2022 season with Adams , Darren Waller and Hunter Renfrow. Lance, who has tremendous promise as a runner and a sturdy group of pass-catchers, will be among the top QB2 types picked in most drafts. He has a realistic chance to finish as a top 10 fantasy QB in his first projected full season as an NFL starter.
Kirk Cousins is one of the better QB2 types for quality depth or as a solid second starter in superflex and two-QB leagues. The Minnesota passing game may get a boost under new head coach Kevin O'Connell. Tua Tagovailoa now has Tyreek Hill to pair with Jaylen Waddle, and he has the weaponry to possibly finish as a higher-end QB2. Justin Fields' running abilities make him worthy of the QB2 flier. Jameis Winston could regain starting consideration in one-QB leagues with a good supporting cast of receiving targets. Matt Ryan should be a respectable second option at the position in his first season with the Colts. 
Some young quarterbacks to consider later for depth and potential, and second starting spots in two-QB and superflex leagues include Mac Jones, Zach Wilson and Trevor Lawrence. 
Scott Engel's Top 20 Fantasy Quarterbacks For 2022
Josh Allen
Justin Herbert
Patrick Mahomes
Kyler Murray
Jalen Hurts
Lamar Jackson
Dak Prescott
Russell Wilson
Joe Burrow
Tom Brady
Aaron Rodgers
Derek Carr
Matthew Stafford
Trey Lance
Kirk Cousins
Tua Tagovailoa
Justin Fields
Jameis Winston
Deshaun Watson
Matt Ryan
Scott Engel's early 2022 Fantasy Football rankings arenow available at The Game Day. Check out his full Top 330 overall and in-depth positional analysis.