Scott Engel is in his 12th year as the official Fantasy Football writer and analyst for Seahawks.com. He is an inaugural member of the Fantasy Sports Writers Association's Hall of Fame. Scott is a four-time FSWA award winner and a 13-time nominee. You can find more of his fantasy football analysis at The Game Day and on RotoBaller.com.
To help you plan for your own 2023 Fantasy Football drafts, we gathered a prestigious group of fantasy football experts and a former Seahawks player that you will recognize as part of significant recent franchise history for a 12-team mock draft.
Super Bowl XLVIII champion Robert Turbin, who is now an active fantasy football player, joined me and 10 other well-known and established fantasy analysts for the Seahawks Fantasy Insider 2023 mock draft on the NFL.com Fantasy Football platform. This was a Points Per Reception league draft with four points for a TD pass and a starting lineup of one QB, two RBs, three WRs, 1 flex player, 1 TE, 1 PK, and one DST.
We provide full analysis of the draft here, along with bonus insights from Robert Turbin on his own draft. Here are the draft participants, listed in drafting order.
1. Brandon Funston, The Athletic
2. Michael Fabiano, Sports Illustrated
3. Marcas Grant, NFL.com Fantasy/NFL Network
4. Michael F. Florio, NFL.com Fantasy/NFL Network
5. Lawrence Jackson Jr., NBC Sports
6. Bob Lung, The Fantasy Football Expo/Big Guy Fantasy
7. Robert Turbin, Seahawks running back, 2012-14, 2019
8. Anthony Aniano, RotoBaller.com
9. Dave Richard, CBSSports.com
10. Frank Ammirante, The Game Day
11. Jim Coventry, RotoWire
12. Scott Engel, Seahawks.com Fantasy Insider
Seahawks.com 2023 Fantasy Football Mock Draft Results And Analysis
Draft boards courtesy of fantasypros.com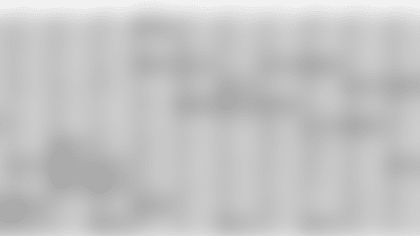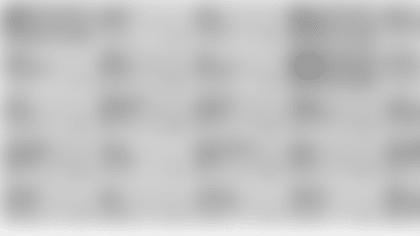 1. Justin Jefferson (Funston)
2. Ja'Marr Chase (Fabiano)
5. Christian McCaffrey (Jackson)
7. Davante Adams (Turbin)
8. Bijan Robinson (Aniano)
9. Austin Ekeler (Richard)
10. Amon-Ra St. Brown (Ammirante)
11. Stefon Diggs (Coventry)
12. Saquon Barkley (Engel)
Analysis: The flow of the first round shows how times have changed in fantasy football. Just a few years ago, running backs would have dominated the first round. Here, the first four picks and seven of the first 12 were wide receivers. Ideally, I like to land one of the top 10 or so as my WR1. If you want one of the best at the position, then expect to move on a WR in the first round or earlier in the second.
Taking Kelce is essentially landing a WR1 type at the thinnest position in fantasy football. Ekeler was a good value at 9 and he may not slip to that spot in some drafts. I took Barkley, my third-ranked RB at 12th overall, knowing I could get the best WR available with the next pick.
14. Nick Chubb (Coventry)
15. Tony Pollard (Ammirante)
16. Derrick Henry (Richard)
17. Garrett Wilson (Aniano)
18. Jaylen Waddle (Turbin)
20. Chris Olave (Jackson)
21. Jonathan Taylor (Florio)
22. DeVonta Smith (Grant)
23. Amari Cooper (Fabiano)
24. Rhamondre Stevenson (Funston)
Analysis: More of the top running backs came off the board to start the round, and by the end of it, all of the preferred fantasy WR1 targets were gone. DeVonta Smith and Amari Cooper, though, were excellent WR2 picks by Grant and Fabiano, who elected to double up on the best WRs available to them in the first two rounds.
Robert Turbin had Waddle, Brown, and Olave available when his turn came up, and he also chose to start out with two WRs. The selection of Waddle demonstrates that if you prefer a certain guy over where Average Draft Positions or player rankings dictate they should be taken, then make the move to get your preferred target. Brown is being drafted ahead of Waddle in most leagues and Olave is ranked ahead of the Miami WR on many sites, yet Turbin made sure he landed his guy.
25. Jalen Hurts (Funston)
26. Josh Jacobs (Fabiano)
27. Calvin Ridley (Grant)
28. Jahymr Gibbs (Florio)
29. Tee Higgins (Jackson)
30. Patrick Mahomes (Lung)
31. Lamar Jackson (Turbin)
34. Mark Andrews (Ammirante)
35. Najee Harris (Coventry)
Analysis: The first quarterbacks went off the board, and in some leagues, you will see Hurts, Mahomes, and Allen taken as early as the second round. Jackson is set to work with the deepest receiving crew of
his career. Metcalf was the first Seahawk picked in this draft, and he is a very good target as a fantasy WR2 to pair with Garrett Wilson for Aniano.
Grant went all-in on the "Zero RB" theory and tabbed Ridley as his third WR, which was a luxury selection at that lineup spot. Lung came away with a Kelce/Mahomes pairing, an upside move that could potentially propel a fantasy football team to a deep playoff run.
37. T.J. Hockenson (Engel)
38. Justin Herbert (Coventry)
39. Deebo Samuel (Ammirante)
41. Justin Fields (Aniano)
42. DeAndre Hopkins (Turbin)
44. Christian Watson (Jackson)
45. Terry McLaurin (Florio)
46. Mike Williams (Grant)
48. Brandon Aiyuk (Funston)
Analysis: I went with Hockenson because I prefer to get one of the top 7 tight ends in all of my drafts this season. Those who take Kelce, Mark Andrews, Hockenson, Darren Waller, George Kittle, Kyle Pitts, or Dallas Goedert, my top 7 ranked TEs in that order, will come out of their drafts feeling like they made a comfortable pick at a fantasy position that is filled with much unpredictability during the season.
Jackson took Watson as his WR3, as the second-year Packer is coming off an impressive debut campaign and Jordan Love has displayed promise in the preseason. Mixon was a good value pick by Fabiano, as the Bengals veteran fits nicely onto his roster as a high-end fantasy RB2. Many fantasy analysts expect Aiyuk to continue building on a breakout season this year.
49. Jerry Jeudy (Funston)
50. Diontae Johnson (Fabiano)
54. Alexander Mattison (Lung)
55. Darren Waller (Turbin)
56. George Kittle (Aniano)
58. Travis Etienne (Ammirante)
59. Drake London (Coventry)
60. Michael Pittman Jr. (Engel)
Analysis: We see some good RB value picks in this round, as Akers and Mattison will get a significant amount of volume, and Etienne is versatile and may be able to make the most of his touches. Three more prime TEs came off the board, and I likely would not have been able to get one of the top 6 had I not taken Hockenson in the fourth. Florio picked Lockett as his third WR, which perfectly filled out his starting WR group.
62. Dallas Goedert (Coventry)
63. Joe Burrow (Ammirante)
64. Jordan Addison (Richard)
65. Chris Godwin (Aniano)
68. J.K. Dobbins (Jackson)
69. Miles Sanders (Florio)
70. Dameon Pierce (Grant)
71. Trevor Lawrence (Fabiano)
72. Rachaad White (Funston)
Analysis: More good RB picks came off the board in this round, illustrating that if you choose to be patient at the position, viable targets should be available. Walker is obviously explosive and can score from anywhere on the field, and he is a weekly upside fantasy RB2 type. Dobbins can build off a promising finish to his 2022 season, and Sanders is ticketed for a large workload. Pierce has Marshawn Lynch-like qualities in terms of sheer determination and fighting through tackles. Funston finished the round with a flourish, as White is projected to be a versatile lead RB for Tampa Bay.
The Middle And Later Rounds
Round Seven: The Javonte Williams and James Cook picks kept the RB value plays flowing. Anthony Richardson could be a league-winning pick in this round because of his rushing upside and overall potential to finish as a top 5 fantasy QB. George Pickens is having a good preseason, and Coventry's pick of Brandin Cooks was one that I really liked, as he should function ideally as Dallas' No. 2 WR. Ammirante is one of the biggest fantasy backers of Jaxon-Smith Njigba in the fantasy industry and he is expecting him to emerge as an impactful fantasy starter during the playoff push portion of the schedule.
Round Eight: Teams that waited at quarterback were able to snag some quality starting selections. I started the round with Deshaun Watson, who was a top 5 fantasy QB in his last full season in 2020. Tua Tagovailoa can place among the best at the position because he has an elite WR duo. Geno Smith finished as QB5 last season and should deliver another impressive season.
Round Nine: Zach Charbonnet has significant fantasy potential as an RB4. He is a good pass-catcher with short-yardage scoring prowess. Zay Flowers might be an instant impact rookie. Elijah Moore and Nico Collins were solid WR picks to finish out the round, as both could be headed for breakthrough seasons.
Rounds 10 and Beyond: Richard took Romeo Doubs in Round 10, and the Packers WR may outperform that draft positioning. … Juwan Johnson (Round 10) is being heralded as a breakout TE candidate by
some fantasy analysts. … I picked Giants WR Jalin Hyatt to end Round 11, and he is one of my favorite later-round targets. The rookie has drawn comparisons to former Eagles star DeSean Jackson.
Kyler Murray was a nifty pick by Fabiano in Round 12, as the Cardinals' quarterback is a fantasy QB1 for the later-season run when he returns to action. … Grant may have identified a good late sleeper with Alec Pierce in Round 13, as the second-year Colts WR has good size and downfield playmaking ability. … When drafting defenses, I recommend focusing on Week 1 and 2 matchups, as we often stream the position all season. I took Denver because of an opening week matchup with Las Vegas.
Robert Turbin Recaps His Draft
When I draft, I'm looking for 3 key components, in this order:
1. Dependability - Can I trust you will be on the field every Sunday and are you worth the risk if you have a history of injuries? This is where Waller has me worried alongside Lamar Jackson. I am taking a risk with these guys, Waller especially, but my No. 3 reason is why I drafted them.
2. Playmakers - Are you a big play threat?
3. Featured - Are you a gadget guy or are you in an offense that is going to want to get you the ball? Although I'm concerned about injuries with Waller, it's no secret he'll be the No .1 passing target for the Giants. I'll take that. Lamar Jackson will have the ball on every play.
Raheem Mostert (16th round) is my X-factor. Although he will come off my bench, he's a starter in Miami, and depending on the matchup that week if he's healthy, he can ball.
For more fantasy football analysis from Scott Engel, visit The Game Day during the fantasy football preseason.
Check out some of the best action shots from Preseason Week 2 vs. the Dallas Cowboys at Lumen Field on August 19, 2023. Game action photos are presented by Washington's Lottery. This album will be updated throughout the game.