Seahawks fans have been able to watch Vince Frijas showcase his incredible dancing skills at every home game at Lumen Field for more than a season.
Frijas, a Tacoma native, is a valued member of the Seahawks Dancers, but more importantly, is a highly decorated member of the U.S. Air Force. He has been a member of the U.S. Air National Guard for nearly two decades that have involved three deployments overseas. He is currently a Master Sergeant (E-7) where he leads a team of six airmen to provide mission-critical voice, data, and video services; install, upgrade, replace, configure, and maintain systems and circuits that access military, Federal and commercial networks.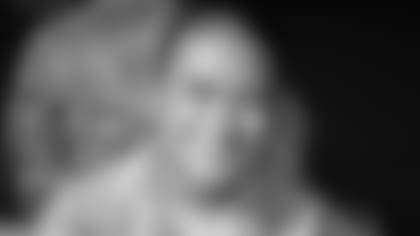 One may wonder how Frijas can become a highly decorated member of the Air Force which requires strict discipline and following orders while becoming one of the first male dancers for the Seattle Seahawks. Well, for Frijas, the two positions work in synergy with one another as they offer very different and unique opportunities for him. While dancing allows someone to express their creativity and can be free flowing, it also requires great discipline and perfect timing. This sort of discipline is not new for Frijas as it was built during his time in the Air Force. Dancing for the Seahawks while acting as a Master Sergeant can sound like a difficult act to juggle, but it allows him to live out a life-long dream while continuing his passion of dancing that started at a young age.
Frijas is living out a life-long dream as he enters his 19th year as a member of the United States Air Force. Ever since he can remember, joining a branch of the U.S. military was a goal of his. Vince's father served as a member of the United States Army and the memory of seeing his father in uniform was a large factor in his life-long passion to serve his country.
"The main motivating factor for me to join the military was the influence from my dad," said Frijas. "Ever since I can remember, I would see my dad in uniform and that stuck with me since I was really young."
Frijas recalls the feeling of pride and patriotism that he would feel as a young child whenever his father would come home dressed in uniform and with his face painted after a long day in the field. His father's military service provided him with a purpose to follow in his footsteps and join the military. At the age of 16, Frijas tried to enlist in the U.S. Army just like his father but was told to wait a year until he turned 17.
During that time period, he discovered that there was an Air National Guard recruiter that he could talk to about potentially joining the Air Force. He always had the idea of following in his father's footsteps by joining the Army, but he was instantly hooked by the prospect of enlisting in the Air Force. With the full support from his father, Frijas enlisted in the Air National Guard as a computer systems operator, a job he didn't know existed at that point in time. He always has had an inquisitive mind with a thirst for knowledge and that position fulfilled his need for problem solving.
Frijas would go on to enlist and had a full circle moment early on. Despite the intense physical and mental training at basic training, he found great pride while putting on the uniform for the first time. It was a culmination of all of the hard work he had to put in to get to that point and fulfilled his life-long dreams that started from seeing his father in uniform. Even though his name wasn't on the uniform, he felt like his dreams had come true in that moment. At that point in time, he knew that he had made the right decision.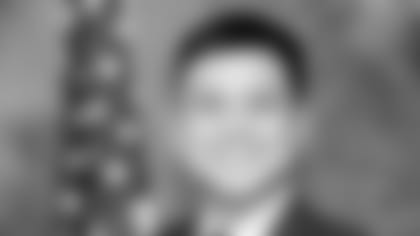 Ever since joining the Air Force 19 years ago, Frijas has been all over the world as he has been deployed in Iraq, Jordan, and Kuwait. He has served in a key role in a number of missions as he has done a number of projects from bolstering and protecting communications lines on bases to establishing communications in remote areas to allow cross country communications. For his valiant efforts, Frijas has been awarded numerous medals including two Air Force Meritorious Service Medals, two Air Force Commendation Medals, and an Air Force Achievement Medal.
Just like his dream as a kid to join the military one day, his passion for dancing was formed in his early years. Frijas always loved to dance as he would mimic all of Michael Jackson's dance moves at an early age. As his father was his influence to join the military, his brother was his major influence to get involved in break dancing. As his brother started to get heavily involved in break dancing, Frijas joined a step/dance team at his high school, which was his first experience dancing in an official capacity. After high school, Frijas began to start teaching dancing for studios, turning a childhood hobby as a potential job. He also became heavily involved in the Seattle dance scene as he joined local dance teams and danced competitively. This is where he was able to hone in on his skills and become the dancer that he is today. His dancing and teaching skills started to garner attention from the Seahawks in 2019 as they wanted to add male dancers to the squad. Courtney Moore, the Seahawks Dancers Director, went to visit one of the classes that Frijas was teaching at the time in order to search for talent. He and another member of the dance studio were brought on as the first male Seahawks Dancers and choreographers, turning a childhood hobby to a new career.
Professionally dancing and serving as a Master Sergeant are very different roles that Frijas serves in but to him, they allow him to fulfill two different needs. He loves the problem solving and intense technical aspects of his position in the Air Force, but also the creative and freeing feeling that comes from dancing on Sunday afternoons at Lumen Field. Although they seem like a very different career, Frijas has been able to find similarities between the two. One of the main commonalities between the two is that both involve people going through the same situations and working towards a common goal. He explains that some dance rehearsals remind him of his time in basic training.
"Sometimes these rehearsals are tough, we are learning a lot of stuff, and we are emotionally and mentally drained," said Frijas. "Everybody is learning the same dances and it all culminates to a moment."
Teamwork and communication are crucial to his success in both careers. Whether it is in the Air Force or a dance studio, both positions require great discipline, collaboration, and mental toughness. As the NFL honors military personnel across the country this month, Frijas will be doing what he always does, bringing energy to the 12s through his dancing while reflecting on his time in the Air Force and all that he has been through to get to this point.
Seahawks Dancer Vince has glamour shots taken prior to the 2021 season.