The NFL Scouting Combine, a big part of the pre-draft process, wrapped up last weekend. Player workouts, along with reporting done by the huge media contingent that was present in Indianapolis, have changed some opinions in the world of draft experts—as always, it's worth remembering there's a lot of misinformation coming out this time of year, so take everything with a grain of salt—so now is a good time to take another look at the latest mock drafts. Here's the latest look at what some of the top draft experts think the Seahawks might do with their first-round pick, No. 27 overall.  
Of course, it's worth keeping in mind that there is a very real chance the Seahawks won't pick at No. 27 when the draft actually takes place. Seattle last used its original first-round pick in 2011 when it selected James Carpenter, and every year since the Seahawks have either traded back in the first round, traded back out of the first round entirely, or traded their first-round pick for a player ahead of the draft.
Jeremiah: "This is a perfect scheme for Diggs, who has elite ball skills."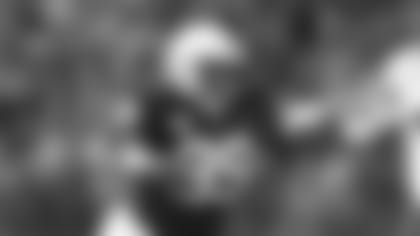 McShay: Jadeveon Clowney might not return after his season under the franchise tag, and Ziggy Ansah is a free agent after barely playing in 2019. Seattle really needs to add an edge rusher -- 2019 first-rounder L.J. Collier was disappointing in Year 1 -- especially as it deals with other free-agency concerns within the front seven (Jarran Reed, Al Woods, Quinton Jefferson and Mychal Kendricks are headed toward the open market). The Seahawks tied for second-fewest sacks in the NFL (28) last year, but Gross-Matos is an above-average pass-rusher who had 9.5 sacks last season with the Nittany Lions. He might need a little time to develop and refine his game, but he has a chance to be a problem for opponents when turned loose.
Wilson: "Gallimore is a fireplug with a non-stop motor who excels against both the run and the pass. The Seahawks, who have a history of bucking convention in Round 1, also have needs along the defensive line after the unit ranked 21st against the run and 30th in pass rushing last season, according to Football Outsiders' metrics."
Davis: Good chance he's a better prospect than former Horned Frogs teammate L.J. Collier, Seattle's top pick last year. Regardless, looks like the Seahawks will likely be in dire need of D-line reinforcements.
Renner: "Terrell has the length (31 ¼-inch arms) and speed (4.42 40) to excel at corner in the NFL but also possesses far smoother hips than most tall corners."
Hansen: "Over the past seven drafts, the Seahawks have made just three first-round selections—Germain Ifedi (2016), Rashaad Penny ('18) and L.J. Collier ('19)—and they traded back from their original pick within the first round to make all three of those selections, so a trade down would be par for the course. The younger brother of Vikings receiver Stefon Diggs, Trevon has ideal length for the position, good hands and led Alabama in pass breakups (eight) last season."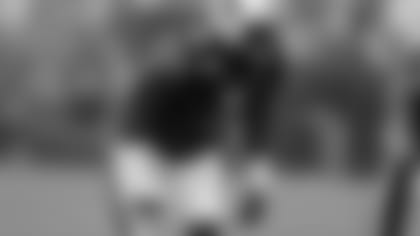 Miller: "No team's defensive line will be more shaped by free agency than the Seattle Seahawks with Jadeveon Clowney and Jarran Reed both on expiring contracts. PerAdam Schefter, Seattle promised not to franchise tag Clowney, so the Seahawks will have to negotiate against the open market after trading for him before the 2019 season. After sending two players and a 2020 third-rounder to Houston for him, it stands to reason that general manager John Schneider will do all he can to keep Clowney.
That creates a need on the inside where Reed may not be back. Marlon Davidson at the end of Round 1 gives Seattle the push, penetration and power up front it likes in linemen. Davidson can play 5-technique all the way down to head-up on the center with his 6'3", 303-pound frame and has proved on film and in workouts that he has the talent to be a Day 1 contributor."