INDIANAPOLIS—Seahawks coach Pete Carroll met with the media Tuesday not long after arriving in Indianapolis for this year's NFL Scouting Combine. In addition to the health updates provided on several players, here are six takeaways from Carroll's session with the media:
---
---
1. The Seahawks feel like the have the nucleus in place for a very good 2020 season.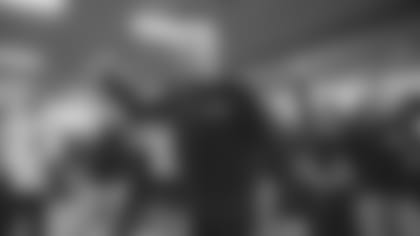 The Seahawks have spent the past two seasons exceeding outside expectations on what they could accomplish in the midst of a pretty significant roster overhaul, and heading into what they hope will be a productive offseason, the Seahawks believe they have the pieces in place for an even better year in 2020.
"I think we were ahead of you guys all year with the thought that we could do something with this season, this past one, so we come out of it with I think a better understanding and maybe clearer expectations collectively that we can do something really special," Carroll said. "We have some stuff we've got to do that we always do at the end of the year, we've got things we've got to get done. But we have the nucleus for a really good club and it's a really positive outlook that we have. The players feel like that, the coaches feel like that, and I hope our fans do as well that there's a lot that we can do. We can make games a little easier on ourselves this year. Everything we went through was about as challenging as you could make it. With just a couple of inches here or there things could have been a little bit different. So we are very close to being a really tough club to deal with and we are going to set our expectations really high."
2. This is a "really cool" time for the coaching staff.
While the season is all about planning for the next game on the schedule, this time of year allows Carroll and his coaching staff to do some self-scouting, so to speak, and consider changes to how they do things.
"There's a ton of stuff," Carroll said. "The process now, it's a really exciting time for us, because it's really the creative time of it, the creative side of evaluations, the assessment of our players, who we can add, how we can fit things together, how we can take advantage of things we learned last year, things we don't want to do. It's just ongoing. Then structuring the information that we gather and put it into motion, how we're going to use April and May to develop and find out what things work for us and how we can grow. It's a very dynamic process, and it's a really cool time for us as coaches. It's just a million miles different than what it is during the season. Even once we start getting on the field and all, it's just not the same; it's a different mentality. So we're trying to tweak and turn things and kind of be the master scientist, chemist back there behind it all. It's an exciting time."
3. Having elite players like Russell Wilson and Bobby Wagner is a very good thing, but it creates challenges in a league structured towards parity.
In Russell Wilson and Bobby Wagner, the Seahawks have two of the very best at what they do, which of course means they're also two of the highest paid players at their respective positions. And while the Seahawks have zero regrets about giving their two leaders new contracts last year, Carroll acknowledged that, in a league with a salary cap, there are challenges that come with paying high-end talent.
"It is a challenge," Carroll said. "It affects you first in free agency, the chance to be real active this early part of the free agency period is a real challenge. You have to do really well with all of your picks and we always try to get as many as we can cause we feel like we get the competitiveness in our camp to help us. And you have to make really wise decisions along the way, and there's really, really tough decisions you have to make because every single step of the way, you're up against the numbers. It's something John (Schneider) is great at, he's done a marvelous job of.
"It's hard to stay up. Everything is designed to knock you back down and let the teams work their way up, and that's how it's always been, so we take great pride in staying on that top level of the thing with all of the circumstances that we deal with. And we got Bobby and Russell, two of the highest paid guys at their positions. They deserve it, they're worthy of it, they played like it again. We couldn't be more thrilled that decision because they're the two guys that lead our football team and lead our franchise. But it causes challenges and you have to hit right in free agency, in all aspects of free agency, and we have to do a really good job at every opportunity when players become available—even going down to the 53-man cut and all of that, every single step of the way we have to be on it to keep fortifying the competitiveness on the roster. Fortunately, I've got a great partner in John doing it."
4. Carroll is looking for the 2019 draft class to make a big leap in Year 2.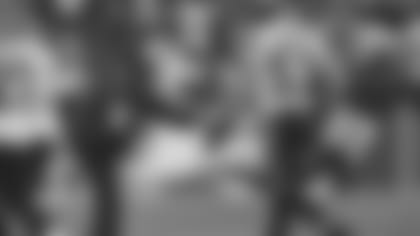 The Seahawks saw second-round pick DK Metcalf emerge as one of the league's top offensive rookies in 2019, and they got other contributions from a number of rookies, ranging from occasional starts on defense by linebacker Cody Barton and safety Marquise Blair, to big special teams contributions from Ugo Amadi, who also took over the nickel role late in the year. Last year's contributions from the rookie class were hardly disappointing, but Carroll sees in that group the ability to do a lot more in 2020.
"It's just situations, you know," Carroll said. "I think Cody Barton could have been a bigger factor. He had fantastic work for us. He was the top special-teams player, when he wasn't playing (defense). When he was playing he had some of his (special-teams) reps taken away; he wasn't able to maintain his impact on teams. But he did show us that he could be there. L.J. (Collier), you know, he had that terrible injury right at the wrong time to get us started. And he had to battle his way back from it. We are expecting him to play a good deal, be competitive guy for the starting spot for the 5-technique spot, and all the rest. Ben Burr-Kirven, injury. Marquise, injury. They had injuries early on in the process, when we develop our confidence in them and they develop their confidence in themselves. They kind of got held back. So, unfortunately, they didn't get off to a great start. And then when we are in a competitive season sometimes it gets a little—you get a little more reluctant to break a guy in. When 'Quise had his chances, he did some good stuff. I think he is going to have a big impact. He's an exciting football player, coverage-wise, hitting-wise, covering ground, all that kind of stuff. So a couple of those guys, all of those guys I mentioned had injuries that stifled them all kinds of ways early parts of the season, the development part of the year. We just didn't get them over the hump and in part of the flow of it. But I can't imagine that not happening. So all of those guys should help us out. It should be a really exciting second year for those guys."
5. There will be competition for the nickel corner job, but Ugo Amadi is the leader for now.
The Seahawks tried a few different options at the nickel cornerback spot, using Akeem King, Jamar Taylor and rookie Ugo Amadi there, though they most often kept three linebackers on the field with Mychal Kendricks doing a lot of nickel work that would normally go to a defensive back. Carroll said there will be competition for that spot in 2020, but as of now, Amadi would be the leader for that job having finished the season in that role. 
"I thought Ugo did a nice job at the spot at the end of the year," Carroll said. "He gave us a certain style of player there—a smaller guy, real quick, and a very smart, very good zone player. He had some time working at the spot early on. We kind of did it in the middle of the year, later in the year to really give him the go-ahead, but he did fine. We'll continue to make that spot competitive with different styles of guys to see what they offer us. Wait and see what we're thinking there, but I like to have different styles of guys. We played with Mychal Kendricks in that spot quite a bit, a totally different style of guy, a 240-pound 4.4 guy. Mychal was an exciting player for us out there, and he had a lot of effect on the pass rush when he was in there and we pressured with him and all that. So that's a good range, you look from Amadi to Kendricks, then there's some other guys that will have a chance in there to. So we're OK if we don't add a guy, but we'll keep looking though, because nobody really owns the spot yet. It's really Ugo's to lose right now. If we were going back, that's where we would begin, but he's going to be under siege now, he's going to have to really work hard to keep it, which is what the competition is all about.
6. Carroll is excited about Seattle's pass-catching options.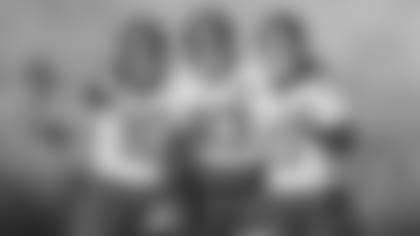 Free agency hasn't yet begun and the draft is still almost two months away, so the Seahawks will add talent between now and the 2020 season, but even as things stand now, Carroll feels really good about the options Russell Wilson will have when throwing the ball, especially after adding three-time Pro-Bowler Greg Olsen.
"We have a lot of choices," Carroll said. "I thought Jacob Hollister did a really, really good job for us throughout his opportunities. On special teams he was fantastic too. Jake's got a lot of flexibility in his style. He's really fast and he's good at everything. He works hard at blocking, he understands principles, he gives us flexibility to be on the line of scrimmage and then everywhere else too. Greg has been a very versatile football player too, so we'll see how he fits. We're going to be able to expand what we can do with DK, and Tyler playing in the slot last year for the first time gives us more flexibility. Johnny Ursua coming up, we're excited to see where he fits into it. He could definitely be a factor. He was the other end of the spectrum when we're talking about young receivers. Johnny had a long way to go and had a lot to learn, and it took him longer to assimilate. But he's getting there now and he finished out the season with us being active and all that, so there's a lot of exciting parts to put together here. David (Moore) also, David's got a lot of flexibility too in the style of things that he can do. So that's what we've been messing with as we get ready to enter into the offseason."