The end of the 2019 NFL season means we're fully into draft season. While the 2020 NFL Draft, which takes place April 23-25 in Las Vegas, is still almost three months away, the NFL Scouting Combine takes place later this month, the Senior Bowl has already take place, and the draft already has the attention of a lot of football fans. With that in mind, it's time to take a look at what some draft experts think the Seahawks might do with their first-round pick, No. 27 overall.
As always, keep in mind that there is a very real chance the Seahawks won't pick at No. 27 when the draft actually takes place. Seattle last used its original first-round pick in 2011 when it selected James Carpenter, and every year since the Seahawks have either traded back in the first round, traded back out of the first round entirely, or traded their first-round pick for a player ahead of the draft.
Brooks: "The ex-Penn State standout has the length, athleticism and burst Seattle covets in an edge rusher."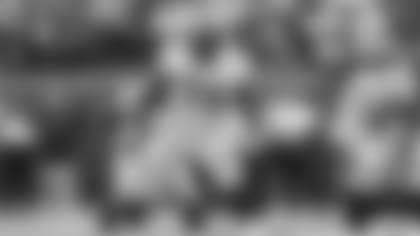 Reuter: "Wirfs may be the next Big Ten tackle to slip into the late stages of Round 1. Bryan Bulaga (Iowa) and Ryan Ramczyk (Wisconsin) have certainly been solid pickups for the Packers and Saints, respectively."
Reuter, who did a three-round mock, also has the Seahawks taking Ohio State linebacker Malik Harrison and Auburn defensive tackle Marlon Davidson in the second round, and North Carolina defensive end Jason Strowbride at the end of the third round with a projected compensatory pick.
Kiper: "The Seahawks produced a very un-Pete-Carroll-like 28 total sacks, tied for second fewest in the league. This front seven could be depleted in free agency -- Jarran Reed is another who could leave -- which means Baun, whom I really wanted to find a way to sneak into the first round here, makes a lot of sense. He's not going to be a traditional hulking 4-3 defensive end, but he gets after quarterbacks in different ways. His 2019 breakout season (12.5 sacks) included a few "wow" moments from his relentlessness, and he's going to get some comps to former Badger T.J. Watt. If he lands in Seattle, he'd play outside linebacker, but he'd get plenty of opportunities to get after quarterbacks. I thought about Oklahoma defensive tackle Neville Gallimore, who has had a good week at the Senior Bowl as a Reed replacement, but I'll stick with Baun.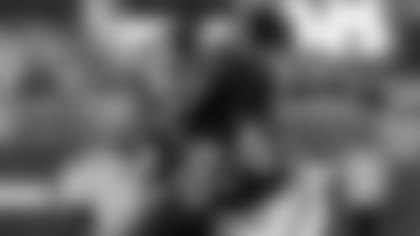 McShay: "Along with Baun, Lewis helped himself a lot with a good week at the Senior Bowl. He might need some time to develop, but there's no denying his pass-rush talent and burst coming around the corner when chasing the quarterback. He registered 16 QB hurries this past season at Alabama. And considering the lengthy list of front-seven free-agents-to-be on the Seattle roster, this pick makes all the sense in the world. Jadeveon Clowney's one-year franchise tag is up, and Jarran Reed, Ziggy Ansah, Quinton Jefferson and Al Woods are all set to join him on the open market. When you tally all of 28 sacks (tied for second worst) and then lose pretty much your entire defensive line, you'd better be fixating on pass-rushers in April."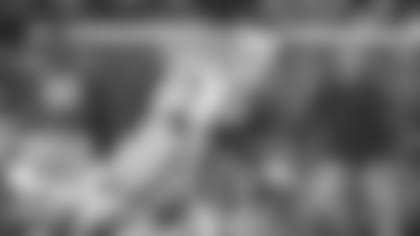 White: "The Seahawks defense was at its best when it had elite talent at safety, and while Delpit's stock dipped in 2019, he brings that kind of upside back to the Seattle secondary. If his tackling improves, he'll end up being one of the best in the league at his position."
Kevin Hanson, Sports Illustrated: Seahawks trade pick No. 27 to Tampa Bay for Pick No. 45 and a 2021 second-round pick. Tampa Bay uses that pick on Washington quarterback Jacob Eason.
Hanson: "Over the past seven drafts, the Seahawks have made just three first-round selections—Germain Ifedi (2016), Rashaad Penny ('18) and L.J. Collier ('19)—and they traded back from their original pick within the first round to make all three of those selections. Coming off a rare 30/30 (TD/INT) season, there's a reasonable chance that Jameis Winston won't be back in 2020. Perhaps the Buccaneers trade back from No. 14 to target Eason as opposed to trading back into Round 1, but Eason has the arm strength to fit well in Bruce Arians' vertical passing attack."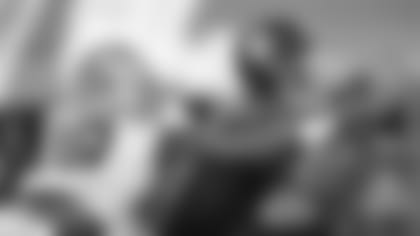 Middlehurst-Schwartz: "Even if Jadeveon Clowney re-signs — and that's not a given — Seattle still looks to be lacking off the edge after mustering just 28 sacks in 2019. Chaisson has the bend and burst that NFL teams will make a bet on."
Kadar: "The Seahawks would be happy to see a versatile edge rusher like Chaisson at the back of the first round. In fact, if he's available, you have to wonder if he'll stop Seattle from inevitably trading back."