In addition to the final score, here are 12 numbers that helped tell the story of Sunday's game:
7
Passing plays that gained more than 20 yards for the Falcons.
3
Cordarrelle Patterson runs that gained 18 or more yards, including a 40-yarder that set up the go-ahead touchdown, a big reason Seahawks coach Pete Carroll said Patterson was the difference in the game.
141
Rushing yards gained by Patterson on just 17 carries.
9
Explosive passes or runs piled up by Seattle's offense, which gained a season-high 420 yards.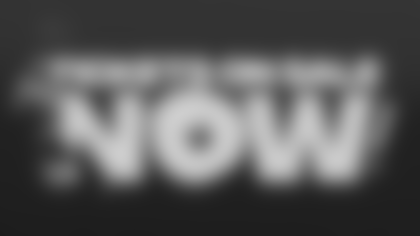 2023 Tickets On Sale Now!
Secure your tickets today to experience the best gameday in the NFL!
52.9
Seattle's third-down conversion rate, a strong showing, but unfortunately three of their third-down misses were in the red zone on third-and-3, third-and-3 and third-and-2, leading to three field goals when touchdowns might have made the difference in a close game.
69
Plays run by Seattle's offense, a nice improvement after totaling just 47 plays last week and 49 in Week 1.
325
Passing yards for Geno Smith, the third most in his career and his highest total since 2014. Smith's 32 completions and 44 attempts were both career highs.
9
Receptions by Seattle's three tight ends, including an 18-yard touchdown by Will Dissly.
64
Receiving yards gained by DK Metcalf, including an 18-yard touchdown. Metcalf moved past Brian Blades for fourth place in team history for receiving yards in a player's first four seasons.
1
Interception for Tariq Woolen and sack for Coby Bryant, both career firsts for the rookie cornerbacks.
18
Receptions by receiver Tyler Lockett in his last two games after recording nine more on Sunday.
3
Field goals made by Jason Myers, who's now 4 for 4 this season on field goal attempts and 5 for 5 on extra points.
The Seahawks take to Lumen Field for their second home game of the 2022 season against the Atlanta Falcons on September 25, 2022.