If there was a play that defined a frustrating Seahawks loss to Atlanta, it came in the second quarter when, facing third-and-19, the Falcons were able to convert with a 26-yard completion, keeping alive a drive that would end with a touchdown.
Or maybe the defining moment was actually a two-play sequence during which, immediately following a field goal that gave the Seahawks the lead, Cordarrelle Patterson rushed for 40 yards and 18 yards on consecutive plays, getting the Falcons in the red zone to set up what would end up being the winning touchdown in a 27-23 game.
And the fact that it's hard to determine which big play given up was the worst for Seattle illustrates what was the biggest issue for the Seahawks in a loss that dropped their record to 1-2.
Either way, it was evident on Sunday that a game in which there were a lot of positives for Seattle, particularly on offense, was ultimately undone by the explosive plays Atlanta was able to pile up both in the air and on the ground.
"We have to get off the field," Seahawks coach Pete Carroll said of Atlanta's third-and-19 conversion. "We have to go sit down."
Later, addressing the run defense, Carroll added, "We can't give up the rushing yards we're giving up. It's too much. I have a lot of respect for their run game because I have a lot of respect for the way they do it and (for Patterson). He was, I think, the difference today for them."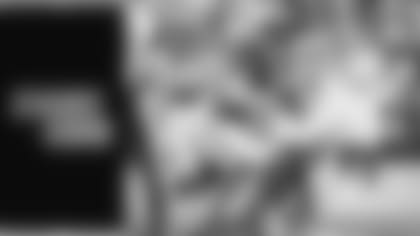 Re-live Each Game With The Seahawks Rewind Podcast
Re-live every Seahawks game this season with game highlights, player and coach postgame interviews, and a whole lot more. Available on Spotify, Apple Podcasts, and wherever else you get your podcasts.
In all, the Seahawks gave up seven plays of 20 or more yards, contributing to Atlanta averaging a robust 7.1 yards per play for the game.
"They did whatever they wanted to do today," safety and defensive co-captain Quandre Diggs said. "They threw the ball, they ran the ball, we didn't stop either. At the end of the day, they came out and kicked our tail, that's just what it is.
"We just can't give up big plays. You give up big plays like that, big plays lead to score. We need to get off the field. Get off the field and get the ball back to our offense. These guys played a hell of a game on offense today and we stunk it up on defense… We just got to be better."
Diggs pointed to the previous two seasons in which the Seahawks defense gave up big numbers early in the season, then got better as the year went along, and noted that the change needs to come fast to help Seattle start winning more games.
"We need to be better," he said. "I mean we don't have a choice but to be better. I mean, it's three games into the season. I remember for the last two years, you guys have been killing us in the beginning of the season anyway. So we just got to be better. I think we've done it before and we turned that leaf before and I think we just need to do it next week."
Said veteran defensive end Quinton Jefferson, who had a sack to set up the aforementioned third-and-19, "We can't give up those explosives. Explosives kill you. We've got them down there on their side of the field, we've got to keep them down there and get our offensive the ball back. We've got to get off the field, find a way… We've got to go our there and perform, or guess what? We're going to lose."
Linebacker Uchenna Nwosu, who was arguably Seattle's best defensive player through the first two games of the season, put the blame for Patterson's long run on himself, saying he gave up edge contain trying to make a play.
"We beat ourselves today, honestly," he said. "They just came in here and it felt like they did whatever they wanted to do, which is unacceptable…. It's little things like that we've got to clean up. I take full responsibility for that (40-yard run), because if that doesn't happen, then they've have to drive the length of the field and it's tougher to score, but I just made it easier. That was a play on me that I've got to correct. It can't happen again."
Yet for all that went wrong for the defense, players are confident they can and will turn things around, both because of the talent on the field, and also because they expect to play a lot cleaner football as players continue to get used to a new defensive system.
"It's just everybody learning to play together in this new system," said linebacker Jordyn Brooks. "We're going to be great, but it takes time. You have to go through these things early, so when it gets to the end of the season, we've made all the mistakes we needed to make. I'm not worried about anything, I'm not panicking about anything, I'm actually in a good spirit right now because I know we're going to be alright, just need to keep working on the little stuff and keep going."
Carroll agreed that the newness of the defense is part of the issue, but notes that can't be an excuse for in-season struggles.
"Some of it is—I said that to you last week—It's newness," Carroll said. "We have to clean things up and progress faster. There's no time. We have to get better now. We just have to just make sure that we're more accurate and more precise about the fits and the running game and then continue to work into the pressure situations. We rushed the passer. We had our sacks today, and we did it with some different calls, and those worked really well for us. We need to continue to get a rush going as well. That's part of it. It's really all aspects. There were some throws that they caught. There was some pass rush stuff we could have used and for sure the running game needs to improve. We just need to get better. We can see it. We know the answers. We can give them answers to the test, but we have to execute better. I'm not just putting that on the players. The coaches, we all have to do it. Me too. We all have to do a better job and contribute to clean this thing up."
The Seahawks take to Lumen Field for their second home game of the 2022 season against the Atlanta Falcons on September 25, 2022.