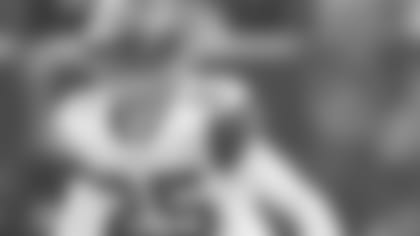 Kickoff
Sunday, October 12
1:15 p.m. (PT)
Records
Seahawks (1-3)
Packers (2-3)
TV
FOX (channel 13 in Seattle)
Chris Rose (play-by-play)
J.C. Pearson (commentary)
Nischelle Turner(sidelines)
Radio
97.3 FM & 710 KIRO AM
Steve Raible (play-by-play)
Warren Moon (commentary)
Akemi Takei (sidelines)
Next Week
Seattle at Tampa Bay
Green Bay vs. Indianapolis
The Seahawks return home this week to face the Packers before spending the following two weekends on the road. Kickoff is slated for 1:15 p.m. (PT) and the game will be televised on FOX (channel 13 in Seattle) and on 97.3 FM in Seattle.
In the regular season, Green Bay holds a 6-5 series edge but since Mike Holmgren took over as head coach in 1999 after seven years as head man in Green Bay, the two clubs have split the last four meetings. Eight of the 11 meetings have been held in Wisconsin, and Green Bay comes to Seattle for just the third time since 1996.
In those seven years, Holmgren posted a 75-37 regular season record, a 9-5 postseason mark and two Super Bowl appearances with the Packers, including a 35-21 win over the New England Patriots in Super Bowl XXXI.
In Green Bay's last trip to Seattle on November 26, 2006, the Seahawks won on Monday night, 34-24, in the first-ever home game in the snow.
The two clubs have met twice in the postseason, including last season's NFC Divisional Playoff loss in Green Bay on January 12. Seattle jumped out to a 14-0 lead but could not contain the Packers ground game in heavy snowfall and lost, 42-20.
They also met in the 2003 NFC Wild Card Game on January 4, 2004, won by Green Bay, 33-27 in overtime. Seattle won the coin toss to open overtime but each team punted once. On Seattle's second possession, Al Harris intercepted Matt Hasselbeck and returned it 52 yards for the game-winner.