Here's a look at what's "out there" for today - Wednesday, June 17 - about your Seattle Seahawks:
Seahawks Headline All-NFC West Team
Seattle dominates Dameshek's divisional side with nine players in the mix, compared to six players from Arizona and San Francisco and four players from St. Louis.
Quarterback Russell Wilson, running back Marshawn Lynch, wide receiver Doug Baldwin, and tight end Jimmy Graham make up four of the 11 players on offense, while defensive end Michael Bennett, linebacker Bobby Wagner, cornerback Richard Sherman, free safety Earl Thomas, and strong safety Kam Chancellor represent five of the 11 players on defense.
Seahawks Own Top Draft Class Of Past 10 Years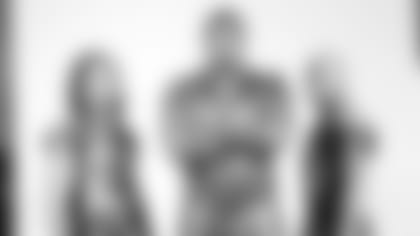 NFL.com media editor Jim Reineking has ranked the five best draft classes by team of the past 10 years and the Seahawks' 2010 haul of left tackle Russell Okung, free safety Earl Thomas, wide receiver Golden Tate, cornerback Walter Thurmond, defensive end E.J. Wilson, strong safety Kam Chancellor, tight end Anthony McCoy, defensive end Dexter Davis, and tight end Jameson Konz comes in at No. 1 on his list.
Here's Reineking's rationale:
This class kicked off a stellar three-year run of draft classes for the Seahawks that helped build theSuper Bowl XLVIII-winning team and squad that came within inches of victory in Super Bowl XLIX.
Back-to-back Super Bowl appearances were made possible by the significant draft hauls starting in 2010, when four players who were starters for that Super Bowl-winning team were selected. Okung, Tate, Thomas and Chancellor each have been Pro Bowl selections, and Thomas is considered the top safety in the game.
In 2011, the Seahawks drafted James Carpenter, K.J. Wright, Richard Sherman, Byron Maxwell and SBXLVIII MVP Malcolm Smith. A year later, the team selected Bruce Irvin, Bobby Wagner and Russell Wilson. You could make a strong case that any one of those three draft classes is deserving of the top spot on this list. The 2010 Seahawks draft haul gets the nod, though, since it has produced the most number of players to earn at least one Pro Bowl selection (four) of any draft class since 2005.
John Moffitt Making A Comeback?
Offensive lineman John Moffitt, selected by the Seahawks in the third round (No. 75 overall) of the 2011 draft out of the University of Wisconsin, is hoping to make a return to the NFL after retiring from football in November 2013.
According to FOX Sports' Jay Glazer, Moffitt has been eying a comeback the past three months, training alongside former NFL O-linemen Steve Hutchinson, Shaun O'Hara, and Jackie Slater.
During his first two NFL seasons, Moffitt played in 17 games for the Seahawks, starting 15 of them. As the 2013 season approached, the Seahawks' up-and-coming talent at offensive guard started to outplay Moffitt at the position. That August, the team made a deal that sent Moffitt to the Denver Broncos in exchange for defensive tackle Sealver Siliga.
"We would not have been able to do a trade like that if the young guys hadn't been doing such a great job," Seahawks head coach Pete Carroll said at the time. "I think that it's really a statement about those guys growing and coming in and helping us."
Tweet Of The Day
Today's "Tweet of the Day" comes from @PeteCarroll, the Seahawks head coach who hails from the Bay Area. Carroll congratulates the Golden State Warriors and their head coach Steve Kerr on winning the NBA Finals, 4 games to 2, over the Cleveland Cavaliers last night to capture their first title in 40 years. 
For the Seahawks.com faithful, you'll remember the Warriors' coach Kerr made a visit to Seattle's training camp last July to pick the brain of coach Carroll (and lose to then-Seahawks wideout Bryan Walters in a friendly hoops shootout).
"As a young coach I just like to see people at work," the first-year head coach Kerr said of his visit with the Seahawks. "And Pete obviously is one of the best. He's one of the most intriguing people that I've met and that I've sort of watched over the years as a football fan.
"I'm thankful that he gave me the opportunity to come visit with him."
More From Around The Web
Here at Seahawks.com, digital media reporter John Boyle catches up with Jesse Williams, the Seahawks defensive tackle who recently underwent kidney surgery for Papillary Type 2 cancer.
After agreeing to terms on a contract last week, the Seahawks officially re-signed quarterback Tarvaris Jackson on Tuesday.
And NFL.com *Around The League *writer Kevin Patra poses minicamp questions for 25 NFL teams. For Seattle, Patra wonders who will take the majority of reps at running back, how the team's defensive tackle rotation will play out, and how Cary Williams and Will Blackmon will perform as the newest members of the Seahawks secondary.
D*id I miss anything you think is worthy of inclusion? Let me know on Twitter *