Here's a look at what's 'out there' for today - Wednesday, October 17 - about your Seattle Seahawks:
Carroll: "To Be Able To Share That With Him Was Amazing"
The passing of Seahawks owner Paul Allen was the focus of Pete Carroll's Tuesday press conference at team headquarters, and in addition to taking time to reflect on what Allen meant to the franchise, the city of Seattle, and the world as a whole, Carroll offered an emotional response when asked to recall his favorite memory of Allen.
"We take it back to the Super Bowl," Carroll said, referencing the team's 43-8 Super Bowl XLVIII victory over the Denver Broncos to cap the 2013 NFL season. "To have a chance to be together with a guy that, it meant so much to him. He's a winner. He wanted to be a champion and to be up on the stage with him in the crowd and the confetti's flying and all that, and to just be there with him – that's my favorite moment with Paul.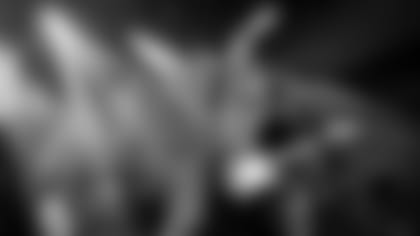 "Now, there was a great moment later on that night," Carroll added, recalling the Super Bowl after party that took place at the team's hotel. "When he was on stage and he was playing (the guitar). He was hitting it and he thought he was Eddie Vedder or something up there. He was going.
"I think that was the great moment that we got to share. He got to have it because you can have all the money in the world, but it's really hard to have that world championship and it meant everything to him. To be able to share that with him was amazing."
You can watch all of Carroll's Tuesday press conference right here.
Social Post Of The Day
Today's 'Social Post of the Day' comes from us - @Seahawks, as we fly the 12 Flag at half-staff on Tuesday at team headquarters in honor of Allen.