The day before Paul Allen passed away at the age of 65, his legacy as the owner of the Seattle Seahawks was on full display thousands of miles away.
Allen's Seahawks, which he purchased in 1997, saving professional football in Seattle, didn't just win another game when they beat the Raiders in London on Sunday, they saw their fans take over a stadium and a city, a loud, passionate reminder of how Allen helped turn a scrappy local underdog into a global brand with championship pedigree.
As Seahawks vice chairman Bert Kolde put it last year upon the 20th anniversary of Allen purchasing the Seahawks, the franchise is no longer "an afterthought. We're no longer South Alaska; we're the great Pacific Northwest."
Twenty-two years ago, moving vans began the process of relocating the team to Anaheim, yet on Sunday, the Seattle Seahawks' global appeal was on full display inside Wembley Stadium and on the streets of London. That simply doesn't happen without Allen.   
Allen, who died Monday from complications of non-Hodgkin's lymphoma, was so much more than the owner of the Seahawks and Portland Trail Blazers. He was a technology pioneer who co-founded Microsoft, then later launched Vulcan, Inc., Stratolaunch Systems, the Allen Institute and the Allen Institute for Artificial Intelligence. He was a philanthropist and conservationist who used his considerable wealth and influence to make a difference in so many ways around the world, giving more than $2 billion to causes near and dear to his heart; he enriched Seattle's art and music scene while also playing a mean guitar himself; he made amazing discoveries at the bottoms of oceans; he rebuilt Seattle's South Lake Union neighborhood, and did so very much more to make the Seattle area and the world a better and more interesting place. 
"I think all of the things that Paul has done has demonstrated to us what we all wish we would have done given the opportunity," Seahawks head coach Pete Carroll said Tuesday. "The extraordinary wealth that came their way because of the great ideas and the concepts and the principles opened up a doorway for him to give back to the place that he was so connected to and he did it any way he could and he's always been that way."
While Allen's two decades owning the Seahawks might not have been his most important work in the grand scheme of things, it still had a profound influence on sports fans locally and internationally. The pre-Allen Seahawks had some good seasons and built a strong following, but make no mistake about it, it was Allen's influence that allowed the Seahawks to become what they are today. It was Allen who brought Mike Holmgren from Green Bay to Seattle, launching what at the time was the most successful era in team history, one that culminated in Seattle's first Super Bowl appearance. And it was Allen who convinced Carroll to leave USC in 2010, then paired him with general manager John Schneider, starting an even more successful era of Seahawks football, one that brought the first Super Bowl title in team history.
"You couldn't ask for a better guy to support what we're trying to do here," Carroll said. "Paul had a great thought about he wanted to put people in charge and give them what they needed and the resources they needed and he wanted you to go for it. He didn't want you to hold back. He wanted to at all times be pushing ahead, and that's all we could ever hope for.
"He was not a hands-on owner, but his spirit was on everything that we were doing. The message was clear how he wanted us to go about our business. That's why John and I were in such concert from the beginning. You couldn't ask for a better format and a better setting and that's why I wound up finding my way here."
Prior to Allen purchasing the team in 1997, the Seahawks had eight winning seasons, earned four postseason berths, winning their division once and advancing to the AFC championship game once, and won 10 or more games twice. Since Allen took over, the Seahawks have been to the playoffs 12 times, won nine division titles, enjoyed eight seasons with 10 or more wins, and played in three Super Bowls, winning Super Bowl XLVIII following the 2013 season.
"He wanted to win championships," said Carroll. "That's what he was all about and he wasn't going to let anything get in the way."
In his 2011 memoir Idea Man, Allen notes, "If I entered the NBA out of passion, I was called to the National Football League out of civic duty." But the Seahawks clearly became a passion project for Allen over time, and as someone who succeeded in so many other ventures in his life, Allen refused to see his football team be anything but a winner.
"As an owner who was born and raised here, it's a very special moment and the fulfillment of a dream, not just for me, but for everyone on the team," Allen told fans braving the cold at CenturyLink Field at the end of the parade that followed the Seahawks' Super Bowl XLVIII victory.
But civic duty is indeed what first pushed Allen to buy the Seahawks. It might be hard to remember after so many years of sold-out games and winning seasons, but the Seahawks' future in Seattle was bleak in 1996 before Allen was eventually persuaded to enter into an option to buy the team from Ken Behring, who had begun the process of relocating the team to Southern California.
"This was a really dire situation involving the Seattle Seahawks," said Gary Locke, who was the King County Executive at the time. "Ken Behring had made no bones about his dissatisfaction with the Kingdome and with the Seattle area. He, in fact, had actually tried to move the team and moved a lot of the equipment in moving vans down to Los Angeles, and we had to go to court to force him to keep the team in Seattle. So the drive was on to find a local owner who would be committed to keeping the Seattle Seahawks in Seattle as a resource and a treasure for the people of the Pacific Northwest."
Allen, who already owned the Trail Blazers, wasn't exactly looking to buy an NFL team, but he and his sister, Jody, were also raised by parents, Faye and Kenneth, who instilled in their children the importance of giving back to the community. So when local politicians came to Allen in need of a football savior, he was on board, which was good considering he was the only viable option.
"At the end of the day, there was no Plan B," said King County Councilmember Pete von Reichbauer. "There was only Plan A, and Plan A was Paul Allen. Nobody in this community wanted to buy the franchise.
"In the end, it wasn't a financial decision. It was a decision of commitment, and I go back to the fact that this is an Allen family commitment to this community, because there was no financial reason for him to buy the team, and there was no personal reason for him to buy the team… Paul Allen, he was not the last person standing, he was the only person standing. And he made a commitment not based upon a financial reward, not based upon anything personal; he based it on the values that his mom and dad taught him, and we owe as much to Faye and Ken Allen as we do Paul."
Former Seattle mayor Norm Rice described Allen as "our hero" when it came to keeping the Seahawks in Seattle.
"Paul Allen stepped up," Rice said last year. "Stepped up in a way that I don't think anybody quite realizes how great it was that he would try to get that stadium. It was lobbying the state legislature, it was getting consensus in the media. It was everybody making sure that this was going to be our stadium and that we were going to be safe here in Seattle."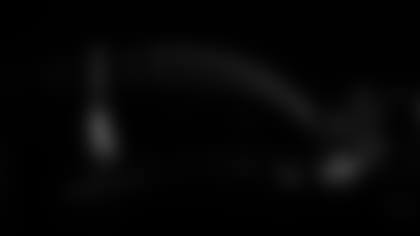 Once Allen saved football in Seattle, he set about building a culture that produced not just wins, but a sense of belonging. Ask any Seahawks employee about working for the team, be it a player or a coach or somebody on the business side of the organization, and they'll describe a family-like atmosphere. It might sound cliché, but it's completely accurate, and that sense of community began with Allen, whether through his direct influence or through that of the people he put in place to execute his vision for the franchise.
"It's a place where you want to come in and work, and I think that's the atmosphere and the environment that he has kind of set," All-Pro linebacker Bobby Wagner said last year. "He has allowed us to be successful as we are… I haven't experienced it any other place because I've only been here, but from what I've heard, sometimes the owner can get in the way of a team's success, whether it's with the coaches or who we are. But he has created a great team with Pete and John and all those guys, and it's just a fun, positive atmosphere that I feel like everybody from the outside looking in wants to play in. Everybody wants to play for this team, everybody wants to be on this team and I feel like that's because of the people that are here in the building."
It's almost impossible to be a Seattleite, never mind a sports fan, without feeling Allen's influence on the region, which is why the news of his death affected so many people. Allen's legacy will include things far more important than football, from life-altering technology to life-saving philanthropic acts, but for millions of Seahawks fans, both local and abroad, he will forever be remembered as the man who saved professional football in Seattle, then carried the franchise to never-before-experienced heights.
"Around here we're all hanging together and staying really close and just making sure that we're doing all the things we need to do to carry on and really maintain the effort and the spirit Paul always stood for, which was extraordinary achievement, extraordinary idealist, keep pushing always to do great things," said Carroll. "I feel fortunate that we're the ones that get to carry on the messaging in that regard and we have this extraordinary way to connect with the people in the area through our play, and sometimes sports just serves perfectly when you need it, and this is a good time for (that)."