By Mike Kahn
Seahawks Insider
For the first time in two weeks, Seattle Seahawks coach Mike Holmgren was able to take a deep breath and exhale … as if there was a sense of relief to this unlikely stream of injuries that have shackled his offense the first five games of the season.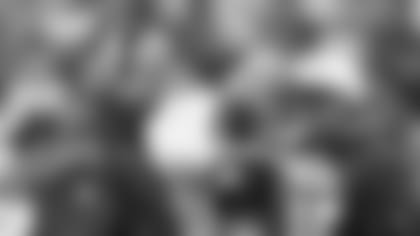 Indeed, it appears that veteran backup quarterback Seneca Wallace has regained the strength in his strained calf, will start Sunday's nationally televised 5:15 p.m. game at Tampa Bay, and have Charlie Frye as his backup. With starter Matt Hasselbeck still suffering the consequences in his leg from a bulging disk, this is a lot better than last week's loss to Green Bay when Frye started and a hobbled Wallace as a safety measure.
In other words, it's a great relief to have not only his sixth-year quarterback in Wallace, but a solid backup in Frye as opposed to Frye and virtually nothing last week. And there is even hope that Hasselbeck could be back for next Sunday's game at San Francisco.
Good news beats the heck out of having to constantly pop an antacid pill.
"That's a good word," Holmgren said. "Last week, we really went in with one quarterback and that's an uncomfortable feeling. This week we have two, and there is a sense of relief there."
The Seahawks were 2-2 when Wallace started four games in 2006 in the wake of a knee injury suffered by Hasselbeck, and very close to 3-1. His athleticism, powerful throwing arm and knowledge of the offense have made him an effective, if different style of quarterback than Hasselbeck who can create problems out of his superior quickness.
And that has been the issue all week. At 5-11, he needs his legs to be what Holmgren needs to perform; otherwise he would have gone with Frye again with Wallace as the backup. He can only hope the calf, which has been improving all week, will not be an issue at game time.
"I don't think so," Holmgren said. "But those are funny injuries. If it is limiting in any way, he just has to be honest with me so that we can help him."
Most importantly, Wallace feels comfortable now. He knows that it's imperative that he can play his game and understands the difference between taking his practice reps, and the speed of a game with the active Buccaneers defense chasing after him. To be sure, the Bucs coaching staff and players are aware of it.
"I know it's a big difference playing in a game," Wallace said. "But I've gotten better every day and we'll see how it goes."
Ultimately, it just comes down to Holmgren being more comfortable with Wallace's experience, but also knows at least he's got a more experienced Frye lying in wait if something should happen.
After all, with Hasselbeck starting the loss to the Giants two weeks ago, Frye last week and now Wallace, he's got to go with whatever he's got in the unenviable position of three different starters in three weeks – on top of the non-stop transition at receiver.
"They both give you everything they got," Holmgren said. "I'm comfortable with both. But I think I can call a few more things with Seneca. That's my feeling. Now, Charlie would probably argue with me on that, but Seneca's been with us longer. That's the main thing."
Second-year linebacker*Will Herring, who was on the physically unable to perform list from since training camp, began practicing for the first time since the medical staff discovered an antidote to the joint inflammation he was suffering, was activated Saturday morning, and wide receiver Billy McMullen was waived injured with a broken bone in his hand. McMullen was signed Sept. 10 and had 7 receptions for 124 yards. Herring, the 6-3, 240-pound linebacker, was a 2007 fifth round draft choice from Auburn, and was a mainstay on special teams as a rookie. He had been beset by a joint inflammation that had prevented his knees from healing until an antidote was discovered late in training camp. … The release of McMullan leaves the Seahawks with five receivers – Bobby Engram, Deion Branch, Koren Robinson, Keary Colbert and Jordan Kent. Branch, hobbled by a heel injury, remains a game-time decision, which would leave the Seahawks with four receivers at game time. … Third-year defensive end Darryl Tapp has regained the starting spot on the right side of the line from rookie Lawrence Jackson, although there will still be a rotation between the two – including Patrick Kerney on the left side as well. … Right offensive tackle Ray Willis *has also earned time to share with starter Sean Locklear, although Locklear will remain the starter. … The Seahawks stay on the road next week, heading down to the Bay Area with hopes of revenge with the 49ers, who pulled out a 33-30 overtime victory at Qwest Field on Sept. 14.