The hope is that things can loosen up a bit on Sunday, and somehow that's fitting considering the game will be played at Candlestick Park.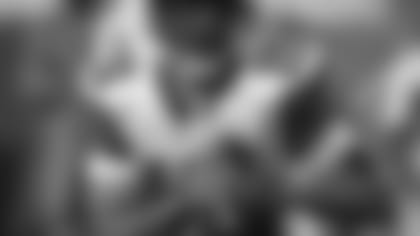 After suffering the indignation of three consecutive losses with three different quarterbacks due to injury, Seneca Wallace will indeed start for the second week in a row for the Seahawks on Sunday against the 49ers in San Francisco. Consequently, coach Mike Holmgren said he expects the offense to have a little bit more fun out there as he plans to loosen up the offense a little bit to get things going.
"I think they expended a lot of energy in practice this week," Holmgren said. "It's been a very up-tempo (week). And now, really, what I told them is, 'Tonight and tomorrow, refresh yourselves just a little bit. Take it easy, get off your feet.' I already told them how we're going to play the game. I want them to have fun playing football. It's a tough go right now, but let's not forget we can have fun playing this game. That, basically, was the talk."
That Wallace is starting again comes in the wake of continued concern for Pro Bowl quarterback Matt Hasselbeck, as doctors and trainers work at calming the bulging disk and nerve in his back that has prevented him from retaining strength in his right leg. This will be his third week out for the 33-year-old Hasselbeck, while Wallace did not play two weeks ago with a strained calf. Charlie Frye started that game and will be the backup on Sunday.
"There's a series of things - exercises – (Hasselbeck) has to go through every week and they're measurable," Holmgren said. "If he doesn't meet certain criteria, they're not going to clear him. It has to do with the strength and his ability to do certain things, and maintain to play a game … to practice, even.
"So, until he reaches the proper limits there, I think probably we'll re-test him, evaluate him on Mondays, and he'll continue working. He's rehabbing the whole time and his strength is getting better - that's my understanding - but until he reaches that point, they're not going to clear him."
The 49ers, meanwhile, have been going through their own transition of sorts. Coach Mike Nolan was fired this week and assistant head coach Mike Singletary elevated in the wake of their own four-game losing streak. The offense isn't expected to be any different, however, with offensive coordinator Mike Martz still calling the plays.
Nonetheless, the Seahawks (1-5) need the win to get back on their feet in the NFC West, particularly after the 33-30 heartbreaking overtime loss to the Niners (2-5) in Seattle last month, and the division-leading Arizona Cardinals (4-2) facing a tough game at Carolina Sunday.
The key to the game could very well be turnovers for the Seahawks who have had just one interception all season and are tied for 28th at minus-6 in takeaways. One thing to consider is 49ers quarterback J.T. O'Sullivan, who has been sacked a league-leading 29 times, has thrown nine picks during the Niners' present losing streak and the Seahawks sacked him eight times in the first game. That number constitutes more than half of Seattle's 14 sacks for the season.
In addition to sacking O'Sullivan, the Seahawks defense held explosive running back Frank Gore to just 61 yards, and last week in their loss to the Giants, Gore had a career-low 11 yards on 11 carries. The necessity for the Seahawks defense to come up with a big game is palpable.
"We have to get more pressure, that's our game - pressure, turnovers, quickness and sacks," Holmgren said. "We've always, in the last few years, been up there in the league leaders in sacks. It's important. That is an area of our football that hasn't been as productive as I would like. It also has put the defensive backs on kind of an island. We can be better in that area. And I expect us to be. And I expect people that are good at that to be better than they've played, quite honestly."
On offense, Wallace took all the snaps with the first team this week unlike splitting time with Frye during practice the previous week. The hope is his calf has healed significantly and he'll be a lot sharper than the rusty 12-of-23 for 73 yards he was in the 20-10 loss at Tampa. Certainly, he feels better and Holmgren does too.
They're all looking for that opening – even that one big play - that can help change the tone of the season, and create positive momentum.
"We got a lot of different things going on and this is part of it," Wallace said. "We're not winning games, so we just got to keep pushing through it. The other team's getting big plays, (we're) not getting big plays. It's just part of the thing. We've got to try and fight our way out of it. When you're down, it's pretty tough to try to fight out of it. That's when you find a real man. You got to try to fight out of it and we're going to battle together to try our best to get out of it."
Along with Hasselbeck being out for the game, tight end Will Heller also will not play Sunday. Holmgren said he doesn't expect wide receiver Deion Branch to be there either as he continues to battle a bruised heel. He did say Koren Robinson, who sat out Wednesday but practiced Thursday and Friday, will play and is expected to start opposite Bobby Engram at wide receiver. … Holmgren reiterated that Ray Willis will continue to get time with Sean Locklear at right offensive tackle. Willis played a lot of right guard during practice this week because Floyd Womack took ill, but Womack was back Friday and is expected to play Sunday without any ramifications. Middle linebacker Lofa Tatupu has also been cleared to play despite the concussion he suffered in the second quarter at Tampa last week. … The Seahawks return home next week to play host to the Philadelphia Eagles.