It's way too early to say the 2016 Seahawks secondary can be the best that the team has produced, especially given the talent that has been on the roster in recent years and the accolades those groups have piled up while helping Seattle allow the fewest points in the NFL for four straight seasons.
It is not, however, too soon to say that the 2016 Seahawks could have the most versatility and flexibility in the back end of their defense as they have had under head coach Pete Carroll. For most of Carroll's tenure in Seattle, the Seahawks have had a starting left cornerback—Richard Sherman since 2011—various starting right corners and a nickel backs, with Earl Thomas and Kam Chancellor at safety. While those three will still be starting this season, the moving parts around them could look different from game-to-game and even from play-to-play depending on matchups because Carroll and defensive coordinator Kris Richard have so many unique parts to work with.
That versatility really began to show up last season, first with Sherman moving around from his usual left corner spot more than he has in the past, then later in the season with Jeremy Lane and DeShawn Shead splitting time between right corner and the nickel spot depending on matchups. The ability of Lane and Shead to so seamlessly move from inside to out allowed the Seahawks to get more creative with matchups last season, and with both of those players back thanks to Lane re-signing in free agency, the Seahawks can do even more in 2016 with a healthy Tharold Simon now in the mix and with Brandon Browner back to play a new hybrid role and with a lot of talented depth behind them battling for playing time.
"We have, really, as good of flexibility as we've ever had," Carroll said. "Kelcie (McCray) also adds to that, Kelcie is a very versatile safety too. This is really as strong as I've felt we've gone into this portion of the year with versatility. The competition is really going to be on. We'll hopefully be able to situate that—Kris will get it all squared away—so we can take advantage of that. It does give us choices, matchup wise, if it all stays somewhat the same, so that's a real positive."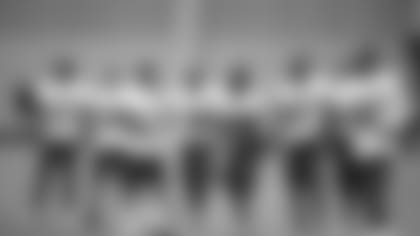 From a pure talent standpoint, it's too soon to know if this unit can match up to the absurdly deep secondary Seattle had in training camp in 2013, a group that included Sherman, Chancellor, Thomas, Browner, Simon, Shead, Lane, Byron Maxwell, Walter Thurmond, Jeron Johnson, Ron Parker and Antoine Winfield. But with veterans having more experience under their belt, and with more players able to move around to match up with different types of players, this group has the potential to be special in its own right.
"The personnel has changed a little bit, guys got a little better at what they're doing," Browner noted after his first week of OTAs with Seattle following two seasons away. "It looks a lot better."
That depth and flexibility is also why Carroll said earlier this offseason that the Seahawks could use more nickel packages this season than in the past, meaning six defensive backs would be on the field at a time. Who those six would be remains to be seen, but with big, physical defensive backs on the roster such as Chancellor, Browner, Shead, Sherman and Simon, the Seahawks have the ability to match up with pass-happy teams without giving up too much in the way of size and physicality.
Another reason for Carroll to be excited about his 2016 secondary is that pretty much everyone is healthy and enjoying a productive offseason, a huge change from last year when Lane was recovering from a broken arm and torn ACL, Thomas was recovering from shoulder surgery, and Sherman and Chancellor were still working back to full strength from injuries that did not require surgery.
"Imagine the offseason we had last year," Carroll said. "Earl was hurt, Richard was hurt, Kam was hurt, all those guys were banged up—and Jeremy Lane of course, he had a terrible time trying to make it back. Those guys are having great offseasons. All of that, you can feel the energy they bring and their sense, their well-being is obvious in the overall attitude and spirit of all these camps we've been going through so far."
The Seahawks held the third of nine Organized Team Activities (OTAs) on Thursday, May 26 at Renton's Virginia Mason Athletic Center.