Here's a look at what's "out there" for today — Tuesday, August 29 — about your Seattle Seahawks: 
Seven Seahawks Make ESPN's 'NFL Rank' List
With only a few weeks to go before the start of the regular season, ESPN.com released its NFL Rank list, which predicts the 100 best players for 2017. The list is complied through a panel of 53 experts from ESPN who were asked to rate players based on how good they will be this year.
Each player received a rating, with 100 implying that player will have an "all-time great 2017 season." A 90 signals an All-Pro type performance, while an 80 means a very good season.
Seven Seahawks players landed on the rankings: Earl Thomas (18), Richard Sherman (25), Bobby Wagner (32), Kam Chancellor (40), Russell Wilson (47), Michael Bennett (50) and Cliff Avril (95).
Thomas received the highest rating among all Seahawks players with an 89.96. He finished second among players at his position just behind Kansas City Chiefs safety Eric Berry, who was ranked No. 17. Here's part of why he finished at this spot:
His range in the deep middle of the field makes the defense go, and Thomas is excellent against the run, as well. At 28, he's on the path to eventually become a Hall of Famer.
Pro Shop Item Of The Week
Today's "Pro Shop Item of the Week" are the Seahawks' new limited edition Nike Free Trainer V7's, which you can purchase in retail stores and online: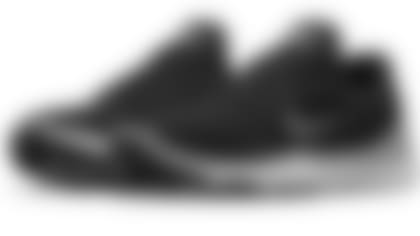 Social Post Of The Day
Today's "Social Post of the Day" comes from Seahawks tight end Jimmy Graham, who received a cool toy replica of his N188JG plane from a fan this week: