Twenty years ago today, the Seahawks swapped first-round picks with the Packers and also sent a third-round pick to Green Bay in order to acquire a backup quarterback by the name of Matt Hasselbeck.
Hasselbeck would go on to become a three-time Pro-Bowler, a beloved fan favorite, and a key player in the first Super Bowl run in franchise history, making that 2001 trade one of the best in team history. But was Hasselbeck the best trade acquisition in Seahawks history? To answer that, I dug through decades of trades and consulted with my predecessor, the great Clare Farnsworth, who has forgotten more about the Seahawks than most of us will ever know, to come up with a list of the best trade acquisitions in team history. And to clarify, this is a list of players who were acquired after already being members of other teams, not trades to move up in the draft, so you won't see the likes of Walter Jones, who the Seahawks moved up to get in the 1997 draft, or Cortez Kennedy, who the Seahawks moved up to get with the third overall pick in 1990.
Also not included are three current Seahawks who are recent trade acquisitions: safeties Jamal Adams and Quandre Diggs, and defensive end Carlos Dunlap II. If we do this list again in a decade, it's entirely possible one or two of them, if not all three, could make the cut, but for now we'll say it's too soon to rank players acquired over the past two seasons, even if Adams and Diggs did both make the Pro Bowl last year.
10. K Efren Herrera
After an All-Pro season in 1977, Herrera was traded to the Seahawks for a fifth-round pick, and over four seasons he was not just one of the league's top kickers, but a beloved player on Seattle's earliest teams for both his kicking prowess and for the occasional trick plays those teams ran on special teams.
9. FB Dan Doorninck
Acquired for a seventh-round pick in 1979, Doorninck, a Yakima native and WSU grad returned to his home state and played seven seasons for the Seahawks, starting 43 games and appearing in 92. Doorninck had plenty of regular-season success throughout his career, but might be best remembered for his 1984 playoff performance against the Raiders when he rushed for 126 yards on 29 carries in a Wild Card victory.
8. OT Mike Wilson
Wilson was already a well-established player when the Seahawks acquired him in a 1986 trade, having started 112 games for the Bengals over eight seasons. After arriving in Seattle for a third-round pick, Wilson was a four-year starter at right tackle, starting all 16 games in three of those four seasons.
7. DE Chris Clemons
Clemons had started only three games over the course of six seasons before Pete Carroll and John Schneider acquired him in a trade that sent Darryl Tapp to the Eagles in exchange for Clemons and a fourth-round pick. But while Seahawks fans might not have known much about Clemons prior to that 2010 season, he made his mark over the next four seasons, recording 38 sacks, including 33.5 in his first three seasons before tearing his ACL in the 2012 postseason, an injury that limited him to 4.5 sacks in 2013, though he did finish strong with a sack and three tackles in Super Bowl XLVIII.
6. C Blair Bush
The second former Bengals lineman on this list, Bush was an early acquisition by the Chuck Knox-led Seahawks who helped solidify the offensive line on the first two playoff teams in franchise history.
The Seahawks gave up a first-round pick to get Bush, but he proved to be worth that cost, starting 78 games over six seasons for some of the teams that helped put the Seahawks on the map.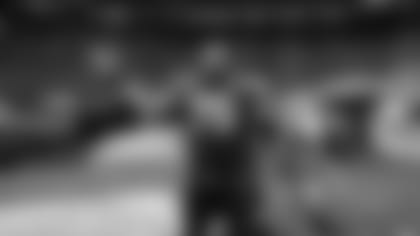 5. OT Duane Brown
Yes, Brown has only played three-and-a-half seasons in Seattle, a relatively short time for a player this high on the list, but in that time he has already made a case for being one of the best tackles in franchise history not named Walter Jones. A five-time Pro Bowler, including one with Seattle, Brown has given the Seahawks great play at one of the sport's most important positions, and showed no signs of slowing down in 2020 at the age 35. In addition to providing standout play at left tackle, Brown has also been a strong leader in the locker room and an outspoken advocate for racial justice.
4. Head Coach Mike Holmgren
It's not common, but occasionally coaches get traded too, and when the Seahawks hired Holmgren after the 1998 season, they sent a second-round pick to the Packers because Holmgren was still under contract with Green Bay at the time. While second-round picks are valuable, that was a small price to pay for a coach who would take the Seahawks to new heights, leading Seattle to six postseason berths, five division titles, and most notably, the first Super Bowl appearance in franchise history.
T-2. RB Marshawn Lynch & QB Matt Hasselbeck
It's nearly impossible to pick between these two franchise icons, so I'll take the easy way out and call it a tie.
On one hand, Hasselbeck's Seahawks career was longer, and he plays the more important position, but on the other hand, Lynch made more Pro Bowls as a Seahawks (four to Hasselbeck's three), was a first-team All-Pro in 2012, and was a tone-setter for the best teams in franchise history.
Hasselbeck, who, as mentioned earlier, was acquired 20 years ago today, gave Holmgren the franchise quarterback he coveted, and was a big reason why the Seahawks won four straight division titles from 2004-2007, including a 13-3 season in 2005 that saw Seattle advance to the Super Bowl for the first time.
Lynch, meanwhile, arrived in a midseason trade during Carroll and Schneider's first season after months of Carroll pestering Schneider to try to make the deal happen with Buffalo. In the end the Seahawks got Lynch for only a 2011 fourth-round pick and a 2012 fifth-rounder, and Lynch went on to become a franchise icon and a player who helped define the attitude of those teams early in the Carroll/Schneider era. In addition to being responsible for one of the best runs in franchise history, some of the most memorable press conferences, and some of the most unique touchdown celebrations, Lynch also was one of the NFL's most dominant backs in the 2010s, rushing for more than 1,200 yards and double-digit touchdowns for four straight seasons from 2011-2014.
1. WR Steve Largent
Largent played every game of his career in a Seahawks uniform, so it's easy to forget that his NFL career actually began in Houston as a fourth-round pick of the Oilers. Following the preseason, however, the Oilers decided Largent wasn't going to be a part of their team, so they shipped him to the expansion Seahawks for the bargain price of a future eighth-round pick.
To say the Seahawks got the better end of that trade is a massive understatement, as Largent went on to become a member of the Pro Football Hall of Fame as one of the greatest receivers in NFL history.
On March 2, 2001, the Seattle Seahawks acquired quarterback Matt Hasselbeck from the Green Bay Packers, beginning a 10-season span in Seattle, including the team's first Super Bowl appearance.