Here's a look at what's "out there" for today — Thursday, August 3 — about your Seattle Seahawks:
Hutch For Hall of Fame?
Former Seahawks guard Steve Hutchinson, who retired from football in 2013, was named in Harrison's members for the class of 2020. Hutchinson was considered one of the most dominant offensive lineman in the NFL during his 12-year career that traveled through Seattle, Minnesota and Tennessee. The five-time first-team All-Pro and seven-time Pro Bowl lineman was drafted by the Seahawks in the first round of the 2001 draft.
Here's why Hutchinson was an easy pick:
The premier guard in this era of pro football, along with Alan Faneca (who I have on my 2018 ballot). Hutchinson racked up seven Pro Bowl nods with the Seahawks and Vikings, paving the way for Shaun Alexander in Seattle and then Adrian Peterson in Minnesota to put up huge numbers. He was a steady performer for both teams, with peer respect around the league bringing Hutchinson's name to the forefront. So did winning, which the Seahawks did plenty of from 2003-05. Sure, Seattle has won more under the current Pete Carroll-John Schneider regime, but I can guarantee you those 'Hawks would have one more ring if they had a guard like Hutchinson to run behind. (Imagine going first-and-goal with Beast Mode behind this hoss in the middle.)
Pro Shop Item Of The Week
This week's featured item at the Seahawks Pro Shop are their packs of sunscreen, which you can find in-store or at training camp to help prepare for the sunny and hot weather in the upcoming forecast.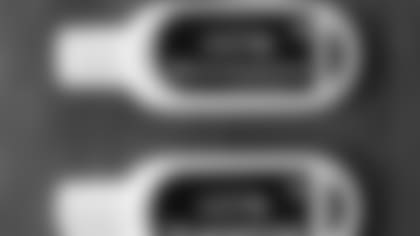 Tweet Of The Day
Today's "Tweet of the Day" comes from Seahawks tight end Jimmy Graham, who spent his day off yesterday in the air:
Seahawks tight end Jimmy Graham flew with stunt pilot Sean D. Tucker on Wednesday, Aug. 2 as Tucker prepared for his performances at the Seafair Air Show this Saturday and Sunday.