Here's a look at what's 'out there' for today – Thursday, June 13 – about your Seattle Seahawks:
An Event You Don't Want To Miss
Have you ever looked up at the video boards during a Seahawks game at CenturyLink Field and asked yourself, "How exactly do all of the individual screens synchronize with in-game video content?" Or maybe you've taken note of all the cameras scattered around the stadium and wondered how exactly that video signal travels throughout the stadium and ends up on Hawkvision. If any of this interests you, the Living Computer Museum's newest event is right up your alley.
'Living with Tech' is the title of the museum's after-hours speaker series. This month, Living Computer will be partnering with the Seahawks and the Portland Trail Blazers to discuss everything from player tracking and camera mechanics to the ultimate gameday experience. The event on June 20 provides full access museum, light refreshments, and an engaging live presentation & discussion. The Vice President of Technology from the Seahawks Chip Suttles and Vice President of Engineering & Technology from the Blazers Mike Janes, will both be presenting on the topic of technology in sports.
The Facebook event description reads, "Professional sports are awash in technology, transforming the way the game is played on the field and viewed by fans. In this latest installment of Living with Tech, learn how these two Pacific Northwest teams are using technology to transform the way that we experience the excitement of game day."
The program is for all ages and begins at 7 p.m. However, doors open at 6 p.m., so I'd recommend arriving a little early to check out the variety of exhibits at the Living Computer Museum. The computer and technology museum was founded by the late Paul Allen and the establishment opened it's doors to the public in 2012.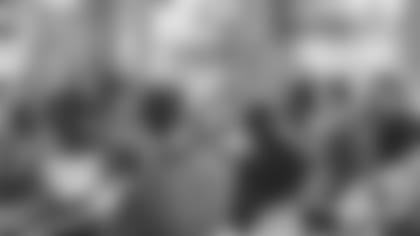 The speaker series, Living with Tech, takes place every third Thursday and is open for all ages. Each event highlights different tech topics that impact our daily lives.
Social Post Of The Day
Today's 'Social Post of the Day' comes from the official Twitter account of the Seahawks Pro Shop, as they show off their 2019 training camp hat collection.
Photos from Day 2 of the Seattle Seahawks' 2019 mandatory minicamp, part of the team's offseason workout program held on Wednesday, June 12 at Renton's Virginia Mason Athletic Center.