Here's a look at what's 'out there' for today – Thursday, May 14 – about your Seattle Seahawks.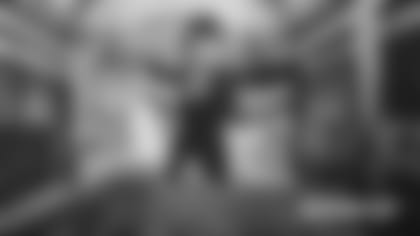 Blitz Flies By
A class at Pullman's Jefferson Elementary was treated to a special visit from Seahawks mascot Blitz earlier this week during one of their regular classroom meetings.
After leading a quick round of warmup exercises, Blitz fielded a variety of questions from the kids and their teacher, Mr. Haynes. The questions ranged in level of difficulty from easy (Who do you think will win the Super Bowl this year?) to hard (How many states have you been to?...46!). Skip ahead to 8:22 to watch Blitz get attacked by his dog, Henry.
This visit was just one of several Blitz has been making with school children throughout the Pacific Northwest over the past few weeks, part of a larger Seahawks initiative to remain connected with the community during these unique times. Will Dissly recently visited with military children in Germany, for example.
All About That Action (Green)
With various teams unveiling new uniforms in recent weeks, USA Today decided to rank the uniforms for all 32 teams. While the Seahawks are a little lower on the list than most 12s would like (hey, no list is perfect), the team's overall look comes in at #9 overall.
9. Seattle Seahawks: There aren't many cases where neon green works. This is one where it does.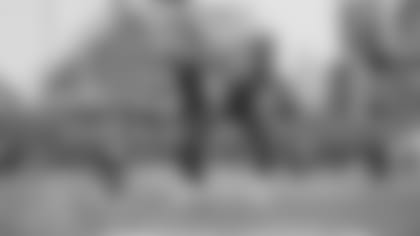 Social Post Of The Day
Glynn Academy's (a public high school in Brunswick, GA) football program announced their Player of the Decade, Seahawks rookie running back DeeJay Dallas. A consensus four-star prospect (247Sports, ESPN, Rivals and Scout) prior to heading to the University of Miami, DeeJay did a little bit of everything at Glynn Academy, playing quarterback, receiver, running back and defensive back, while also returning punts and kicks. During his senior season, he threw for 911 yards and 8 touchdowns while rushing for 1,201 yards and 15 touchdowns. He rushed for 168 yards to go along with 135 passing yards in the state quarterfinals, the final game of his high school career.
Just for fun, here are some DeeJay Dallas high school highlights: