The Seahawks and Vikings face off Sunday in a matchup between two teams looking to bounce back from tough losses, Seattle having squandered a double-digit lead, and Minnesota having missed a short potential game-winning field goal. Despite playing in different divisions, these teams know each other well, having faced off seven times, postseason included, since 2012, with Seattle winning all seven.
To learn more about the 2021 version of the Vikings, we reached out Vikings.com team reporter Eric Smith with five questions about Seattle's Week 3 opponent:
Q: The Vikings are 0-2 with two very close defeats, how has the team responded to those losses and what needs to happen to get over the hump?
Smith: It's been a lot of coulda, shoulda, woulda for the Vikings so far in 2021, but the team still believes they can get things turned around. They have good reason to believe that, too, as their pair have losses have been by a combined four points. But even with the positive mindset, the Vikings are also aware they aren't in the business of moral victories.
"At this stage, it's time to get some wins." Vikings Head Coach Mike Zimmer said earlier this week.
The onus will be on the Vikings to play a complete, 60-minute game, something Minnesota hasn't done yet. They battled back to force overtime in Cincinnati and had an early lead against Arizona, but couldn't come away with a win each time.
If the Vikings can put it all together and eliminate the big mistakes — plus get a boost from their home crowd — they should hopefully be 1-2 by Sunday evening.
Q: We probably don't need to remind Vikings fans that the Seahawks are 7-0, postseason included, against Minnesota since Russell Wilson's rookie season, but the Vikings defense has made it tough on Wilson and the offense at times. What's the key for Minnesota's defense to slow down Wilson and company this time around?
Smith: Is it really 7-0? I've tried to erase most of those games from my memory. But all kidding aside, there's no doubt Wilson has had Minnesota's number of late.
As you referenced, they've actually held him in check for the majority of recent games, but it's one escape here or a 95-yard drive here and all of the sudden he's pulled a win out of his hat.
The game plan in recent years has worked, so perhaps that's the plan again. One Vikings coach joked this week that the teams might as well be division rivals with how often the teams have played each other of late. That familiarity should hopefully come in handy Sunday.
Q: On a related note, how concerning were the big plays given up last week considering another high-powered offense with a mobile quarterback is on deck?
Smith: They are concerning for sure, but also partly because the Vikings are trying to get some new faces settled in on the back end. Cornerbacks Patrick Peterson and Bashaud Breeland are in their first season in Zimmer's defense, as is safety Xavier Woods. While they are all veterans, it's taken them a few games to get their footing together.
I think the bigger area for concern is that the big plays allowed by Minnesota have seemingly all come in the final two minutes before halftime. The Vikings have already allowed 24 points after the 2-minute warning, a trend they certainly want to flip going forward.
Wilson's escapability is well-known, and the plan could be similar to what the Vikings did with Kyler Murray last week. But Murray seems to be a different cat in terms of quickness, while Wilson relies on veteran savvy to move around.
As mentioned above, the Vikings have been right there in both games. But they will need to lock in on Wilson at all times, as they know all too well that even one breakdown could mean the difference between a win and a loss.
Q: Dalvin Cook is coming off of a big performance last week with 131 yards on 22 carries, how important to Minnesota's offense is it to get him going, even with some big weapons in the passing game?
Smith: He is undoubtedly the focal point of the offense. Yes, Justin Jefferson and Adam Thielen are crucial through the air (and keep an eye out for the emerging K.J. Osborn).
But it's also not a coincidence that the Vikings offense thrived last week because they were able to run the ball, something that wasn't the case in Week 1.
"He makes us go," said Zimmer, who has a known affinity for running the ball.
When Cook and the ground game are working, the Vikings can turn to play-action passes to keep the defense guessing. When it's not and Minnesota is forced to constantly throw the ball, that puts its offensive line in a bind.
Cook is a little banged up after last week's game. But look for him to be the center of Minnesota's offensive game plan as usual.
Q: What are a couple of the matchups you're most looking forward to seeing in Sunday's game?
Smith: Let me start by saying that I don't really know how to process the fact that this game is not in Seattle. I've gotten so used to the annual trip that I'm bummed I'll miss out on Top Pot Doughnuts and a few Rainiers.
Offensively, give me Cook against Bobby Wagner. I've already explained how important he is to the Vikings offense, but it's also fun to watch two standouts go toe-to-toe.
I'll also be watching Danielle Hunter against Duane Brown. Hunter missed all of last season with a neck injury but has been phenomenal thus far with four sacks. Brown can hold his own against the best of them, so that matchup should be fun to watch.
And Minnesota's safety duo of Harrison Smith and Woods will need to be on point for the infamous Wilson-to-Tyler Lockett/DK Metcalf deep shots that come out of broken plays.
All in all, this is a massive game for both sides. The Vikings can't fathom a second straight 0-3 start, while I'm sure the Seahawks don't want to fall to 1-2 in a loaded NFC West. Sunday should be a fun one!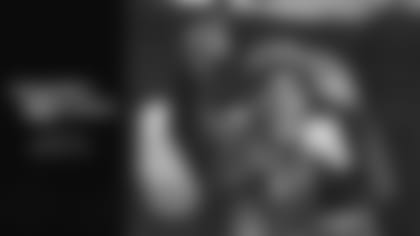 Listen To The Seahawks Insiders Podcast
Hosted by sideline reporter Jen Mueller and Seahawks Senior Digital Media Reporter John Boyle, the Seahawks Insiders podcast takes an in-depth look at each week's Seahawks game and analyzes the previous week's matchup. Available on Spotify, Apple Podcasts, Amazon Music and wherever else you might get your podcasts.