The Seattle Seahawks have their own version of the New Deal.
That would be at running back, better known as halfback to coach Mike Holmgren. And from his vantage point, he figures the more Julius Jones and Mo Morris compliment each other on a rotation basis, the better.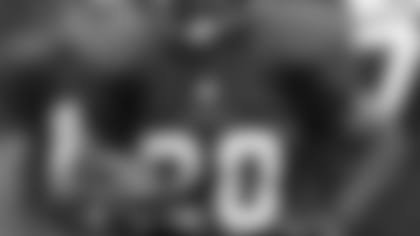 Leading up to the release of Shaun Alexander, Jones was signed, as was short-yardage back T.J. Duckett; while incumbent backup and third down back Morris compares favorably with Jones. As training camp grows into preseason games and preseason games beget regular season games, their roles will become more clearly defined.
"I kind of know what I'm asking Mo and Julius to do," Holmgren said. "In this day and age, you want to be the man, you know, and I'm going to play both of them. I think I'm trying to convince them, and so far they've understood it. It will help both of them and it'll certainly help our football team if I can keep them both fresh and somewhat healthy through the course of the season by doing it this way. The question will come up later I'm sure, how many snaps and this and that, I'm not going to count them."
At this point, neither will the guys. The 5-11, 216-pound Morris is in his seventh season with the Seahawks, who drafted him in the second round of the 2001 draft out of Oregon. He rushed for a career-high 604 yards in 2006 and then topped it last season with 628 yards.
"I'm approaching this camp the same way I've approached training camp the last six years," Morris said. "I just go out there every day, work hard and prepare myself to play. We can both do a lot of different things. Hopefully that's an advantage for this team because we can both do so many things that can help open up the offense. We expect to catch the ball and help the offense do different things."
That's the intention, and it's first-year running backs coach Kasey Dunn's job to emphasize the versatility. An All-American wide receiver at Idaho, Dunn is not only focusing on the running the football and blocking, but enhancing their receiving ability as much as they can.
Morris, 28, also had a career-best 23 receptions in 2007, including a game-clinching 34-yard touchdown reception in last season's opener over Tampa Bay. Meanwhile, Jones had 588 yards last season and also 23 receptions in his fourth season with the Dallas Cowboys. In the previous two seasons, Jones, 26, had 1,084 and 993 yards running the football and averaged 22 catches.
"It gives us a little bit of flexibility to use those guys in the passing game," Dunn said. "We work hard every day in receiver drills in practice and working on the fundamentals of catching the ball the proper way. We're trying to avoid as many body catches as we can and just get them comfortable using their hands.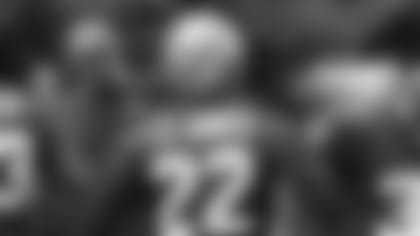 "Once that becomes natural, then you can start to branch out and really get some receiver aspect into the game for those two guys and that's the path we're headed down. It's a little difficult that most running backs aren't taught receiver skills. For most of their life, the body catch is fine, however you can catch it. It's going to hurt you in the long run because there are some balls you just can't catch that way. Now you're stuck in a position where you're not comfortable catching the football. So that's what we're working toward."
Jones, 5-10 and 208 pounds, is just excited about being in a new offense, and like Morris, is simply carrying his lunch pail to the office. The guys continue to get pummeled with questions about their similarities and Holmgren's insistence that they will share the role. But they are handling it well and continuing to be impressive in their performance, determined to prove to be an every down back.
"To play in this league you've got to block, run and be a receiver – even block out there at the receiver position," Jones said. "Everybody says how similar we are. It doesn't matter to either one of us. I guess you can say we're similar, but at the same time we're different. I'm just coming out here practicing every day and that's really not on my mind to be honest with you. I'm new here, so I'm still learning the offense ... that's so far from my head right now.
"My job is to do whatever they ask. I enjoy catching the ball and especially being one-on-one against a linebacker. I want to create mismatches, running and catching the ball. In those situations, I'm very excited about my role and what we're going to be able to do as an offense. That's all that matters right now."