Michael Bumpus, Stacy Rost, and Dave Wyman preview Week 7 vs. the Los Angeles Chargers. Listen and subscribe to The Huddle podcast.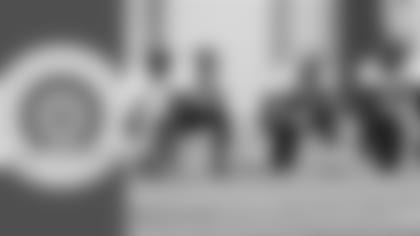 Listen To The Huddle Podcast
Hosted by Seattle Sports 710AM's Michael Bumpus, Stacy Rost, and Dave Wyman, The Huddle features player interviews, Seahawks play-by-play man Steve Raible, conversations with the opposing team's media and more to get you ready for gameday. Available on Spotify, Apple Podcasts, and wherever else you get your podcasts.
Ryan Neal Interview (15:21)
Charles Cross Interview (21:13)
Geno Smith Press Conference (29:40)
Lofa Tatupu Interview (37:59)
Steve Raible Interview (47:35)
John Boyle Interview (01:08:16)
The Seahawks face the Chargers at SoFi Stadium for Week 7 of the 2022 season. Take a look back at photos from the past games between the two teams.