Curious who plays in each game and how much they play, as well as what the distribution of playing time might mean? Throughout the season, we'll post the snap counts for the Seahawks the day after each game and take a look at what stood out.
Here's a few notes from the Seahawks' 24-13 Week 12 win over the San Francisco 49ers:
Offense
Seattle's five offensive linemen, as well as quarterback Russell Wilson, played all 67 offensive snaps. Sunday's game marked the first time Luke Joeckel had played alongside Duane Brown, and it was also Ethan Pocic's first start at right guard. Despite the newness of that group, Sunday's game marked the first time since the 2015 season that Wilson was not sacked in a game.
Eddie Lacy played 52 percent of the snaps, one of his biggest workloads of the season. J.D. McKissic played slightly less (43 percent) but did get the start at running back, while Thomas Rawls played one snap.
Paul Richardson led Seattle's receivers in playing time at 84 percent, just ahead of Doug Baldwin, who played 79 percent of the snaps, and Tyler Lockett, who played 69 percent. Tanner McEvoy played only nine snaps, but made an impact, catching two passes for 31 yards, including a 24-yarder to help set up a third-quarter touchdown.
Jimmy Graham played 69 percent of the snaps at tight end, while Nick Vannett played 58 percent, a bigger than usual workload due to Luke Willson leaving the game with a concussion after playing just five snaps. Vannett's big day included the first touchdown reception of his career, a 17-yard pass from Wilson in the third quarter.  
Defense
Only two players, cornerback Byron Maxwell and safety Bradley McDougald played all 71 snaps. The rest of Seattle's starters got a break late in the game, sitting out San Francisco's final drive, which ended with a touchdown. Because of that, other players who would usually be on the field every play such as Jeremy Lane, Bobby Wagner, Earl Thomas and K.J. Wright were limited to 79 percent playing time.
Frank Clark and Michael Bennett led the defensive line rotation, playing 76 percent of the snaps each, while Marcus Smith had one of his biggest workloads of the season, playing 55 percent of the plays. Quinton Jefferson was next at 45 percent, followed by Sheldon Richardson (41 percent), Jarran Reed (38 percent), Nazair Jones (32 percent), Branden Jackson (28 percent) and Garrison Smith (7 percent).
Playing what Pete Carroll called his best game of the season, Michael Wilhoite played 48 percent of the snaps, starting the game at his usual spot at strongside linebacker, and finishing it at middle linebacker in relief of Wagner. Nickel corner Justin Coleman played 69 percent of the snaps.
Resting the starters late meant playing time on defense for backups like Terence Garvin (27 percent), Neiko Thorpe (21 percent) and Delano Hill (21 percent).
Special Teams
Thorpe led the way at 77 percent playing time, just ahead of Hill and Garvin, who played 74 percent of the snaps. McEvoy and Vannett played 65 percent of the snaps, Coleman played 61 percent and Marcus Smith played 55 percent.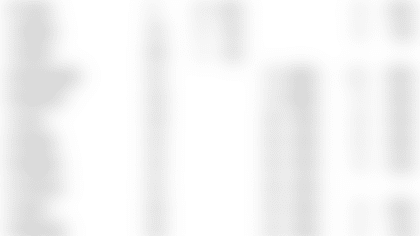 Game action photos from the Seahawks' 24-13 victory over the 49ers in Week 12 at Levi's Stadium.