The Seahawks held a third straight padded practice on Tuesday, then players will enjoy a day off Wednesday before getting back to work. Here are six things that stood out from Day 5 of training camp:
1. Amara Darboh had a big day.
It seems like a different receiver makes himself noticed every day during camp, and on Tuesday it was second-year receiver Amara Darboh turning in arguably his best practice so far. The ball found Darboh a lot on this day, and he came up with few very impressive catches, including a leaping grab in 7-on-7 drills, as well as an impressive one-handed touchdown catch on a back shoulder throw that Russell Wilson had to put some heat on in order to beat coverage.
"He made some nice plays today," Seahawks coach Pete Carroll said. "He's doing really well. He's fit and battling, and he's a big, strong kid out there, and he's fast too. It's just too early to call any of these positions, but I'm just thrilled about the way they're going about it. They're competing like crazy."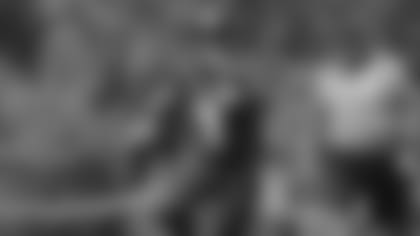 2. Wilson showed off his wheels.
Whether it was by design or just the way a few plays went on this particular day, Seahawks quarterback Russell Wilson took off running for big gains on a number of occasions. And whether it was beating Rasheem Green to the corner on a zone-read run, or splitting defenders up the middle after pulling the ball down on a designed passing play, Wilson showed that, even seven years into his career, he can still fly.
And Wilson wasn't the only veteran who showed impressive speed on Tuesday—on one play, linebacker Bobby Wagner ran stride for stride with receiver Tanner McEvoy, providing tight coverage 35-yards down field on what ended up being an incomplete pass.
3. Doug Baldwin isn't practicing, but he's very active at practice.
Seahawks receiver Doug Baldwin sat out practice for a third straight day, and Carroll said the Pro-Bowler will likely be out a couple of weeks with a sore knee, but that injury isn't keeping the veteran from being active in practice. Whether it's coaching up young receivers or talking trash to opposing defensive backs or lobbying officials for a flag, Baldwin is hard to miss even if he isn't catching passes. Particularly entertaining has been his constant back-and-forth with passing game coordinator Andre Curtis. After the defense won on a play, Baldwin would shout to Curtis that it was because the officials missed defensive holding. When the defense came out ahead in the red zone on several plays in a row, Curtis made sure Baldwin heard about it.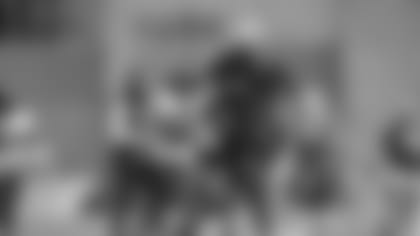 4. Trovon Reed is trying to make the most of his latest stint with the Seahawks.
Cornerback Trovon Reed signed with the Seahawks last week, marking the fourth different time Seattle has acquired him. Reed initially signed with Seattle as an undrafted rookie in 2015, then he returned to the Seahawks in November that year as a member of the practice squad having earlier spent time with St. Louis and Miami. After spending time with San Diego in 2016, Reed was back in Seattle last year in November, spending a month on the practice squad.
And while it's still early, Reed looks like he is poised to make the most of this latest opportunity. That was evident Tuesday when he recorded a pair of interceptions, one in 7-on-7 drills, and another in the team portion of practice.
5. Guys are taking care of each other.
At the risk of jinxing the peace, the Seahawks have now had three straight padded practices without any of the chippiness that usually tends to work its way into practice this time of year. Players are going hard and playing right up to the whistle, but unlike in past years when things have on occasion gotten heated, players on both sides of the ball have been looking out for each other, even the offensive and defensive linemen who go at it in what at times can be very tense pass-rushing drills.
"There's a little different mentality," Carroll said. "Guys are really getting after one another, but they're doing it with the sense that the other guy is really important to them in a big way, and it's showing up already. We're competing out there, guys were going freaking crazy to win the first-and-10 drill today, and that's what matters, how hard they work. And the fact that they understand that everybody is in this together really seems unique for our team."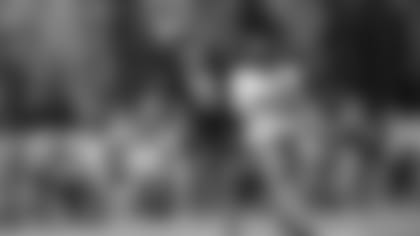 6. Top plays.
In addition to plays and players already highlighted, Tuesday's practice featured a few other noteworthy moments:
Jaron Brown, who is enjoying a solid first training camp with the Seahawks, showed off his speed once again, gaining separation before catching another well-placed deep ball from Wilson, this one resulting in a long touchdown.
Rookie running back Rashaad Penny showed great vision and agility on one of the first plays of the team portion of practice, cutting back to his left for a big gain when his initial read was closed off.
Veteran corner Byron Maxwell had an impressive pass break up, diving in front of Brown to knock the ball down on a pass over the middle of the field.
Practice photos from the Seahawks' fifth day of training camp along the shores of Lake Washington at Renton's Virginia Mason Athletic Center.