The Seahawks practiced Monday in front of some special guests from the US Coast Guard, and on the 12th day of camp, a number of players stood out, most notably a young receiver trying to make his mark in a deep competition. That performance leads our six observations from Monday's practice:
1. Gary Jennings had a great day.
Gary Jennings, a fourth-round pick out of West Virginia, has had a quiet camp relative to some other rookies, most notably fellow receiver DK Metcalf. That doesn't mean Jennings hasn't been playing well and doing what is asked of him, it's just the nature of the position he plays that sometimes the ball doesn't find a certain player on any given day. Well on Monday the ball found Jennings quite often, and he made the most of his chances.
Jennings went low in traffic to make a nice catch in the end zone for a score in red-zone drills, then followed that up later with a long gain on a deep ball from Paxton Lynch. Jennings' best catch came on a deep pass from Russell Wilson, which the rookie receiver hauled in with a very impressive leaping one-handed grab.
"Gary had a great day today, it was his best day yet,' Wilson said. "He really needed it, I think, just to be honest with you. I think just to make some plays, get the ball in his hands and one, show himself that he can be great in this league hopefully and two, I think ultimately just to the team and everything else. The ball hasn't gone his way much for whatever reasons. He made a lot of great plays today. I don't know how many catches he had, probably eight or so, but he made some great ones.
"Today, he definitely showed up and made some great plays. The key though, to this game, is not just today. It's tomorrow. Once you've completed a day, it's getting ready for the walkthrough tonight and then getting ready, really, for the next practice tomorrow. If he can put back to back days together and learn how to do that every day, then he may have something great there."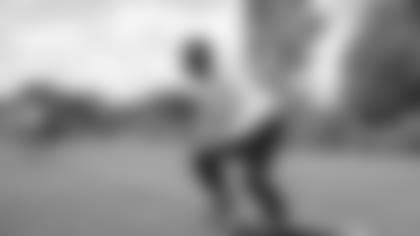 2. Lano Hill is making progress.
Hill, who finished last season on injured reserve because of a hip injury, opened camp on the physically unable to perform list, but passed his physical last week and returned to practice on a limited basis. On Monday, Hill took part in 11-on-11 team drills for the first time in camp, a very important step as he works his way back. Hill has to play catch up having missed so much time, but once he's fully back, he figures to be right in the mix at safety. Hill started two games late last season in place of an injured Tedric Thompson and played very well before fracturing his hip.
"That's a real important player for us to figure into competition," Seahawks coach Pete Carroll said last week when Hill returned to practice. "Lano had a really good finish to the end last year, and we we're really excited for the things he was doing, so we just need that to be as competitive as can be."
Said Hill, "It felt to get back out there with the team, just to run around and get the feeling back."
On last year's injury, which came just as Hill was starting to make his mark on defense, the third-year safety said, "It's football. You get injured, you've got to come back stronger. It's part of the game. Unfortunately I got injured. I learned some lessons from it, and I'll come back better."
The lesson that Hill learned?
"Patience, a lot of patience," he said. "I learned a lot of patience over these months, that's the main thing."
3. Jacob Martin brought some pressure.
The Seahawks are counting on a handful of young players to take on bigger roles in the defensive line rotation in 2019, and on Monday Jacob Martin showed why he is one of those players who could be poised to capitalize on his opportunity. Martin found himself in the backfield on a couple of occasions to record "sacks," and he also showed the ability to make big plays in run defense, stuffing a run at the line of scrimmage.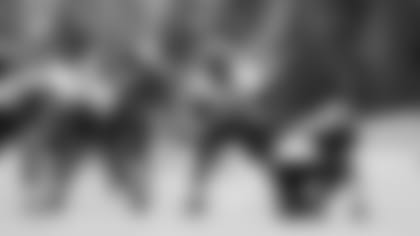 4. Jamarco Jones has had an impressive second training camp.
Jones, a fifth-round pick out of Ohio State last year, missed the entire 2018 season due to an injury suffered around this time a year ago. Despite missing his entire rookie season, Jones has made a strong impression in camp, and with players in shoulder pads Monday, he had an impressive period of blocking during one-on-one pass-rush drills. With Duane Brown held out of the first preseason game, Jones started the game at left tackle and was the only player on the team to play every offensive snap in the game.
"We found Jamarco can be a really good learner," Seahawks coach Pete Carroll said. "Really instinctive. Has a good sense for playing tackle and is very comfortable, can play on both sides now. You'll see him move around and do some other things as well as we get going here. We trust him, he's just got a good awareness about him. He's not playing like a young guy. He plays like the guy with background and all that so he's ahead of schedule in that regard because he missed so much last year."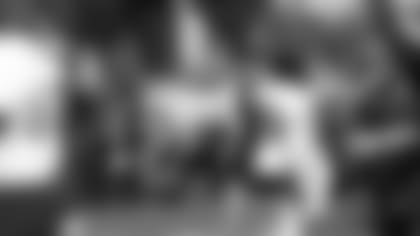 5. An overturned pass interference call.
Late in practice, Jazz Ferguson made what looked like an impressive touchdown grab, but an official threw a flag, saying Ferguson had pushed off of Tre Flowers. Carroll decided to "challenge" the call, and turned to the nearby members of the US Coast Guard who were watching from the sideline. Impressed with the catch, they all signaled touchdown, overturning the call on the field, which appeared to be the correct call—Flowers certainly thought so.
And speaking of those special guests…
6. Monday was military appreciation day.
Those members of the Coast Guard who overturned the offensive pass interference call were just a handful of a large contingent of US Coast Guard guests who were in attendance as part of military appreciation day in partnership with USAA.
Near the practice field, WWII Mule and Harley artifacts were on display, hosted by the Flying Heritage & Combat Armor Museum.
Following practice a Coast Guard helicopter flew in for a search and rescue demonstration in Lake Washington.
"It's always cool seeing the military come out here every year," Wilson said. "I think the NFL does a great job of that, but I think we really do care about it and do a really great job of that, this team, this organization in general. There's military around us obviously here, and just to have the Coast Guard here and so many military people—we do have a guy who played for the Navy (receiver Keenan Reynolds)—so I think all that stuff matters. We wouldn't be able to play this game if it wasn't for that, so I'm grateful, that's for sure."
The Seahawks and USAA hosted members of the U.S. Coast Guard at Virginia Mason Athletic Center on Monday, August 12 as part of the team's military appreciation day of 2019 training camp.