The 2021 NFL Draft wrapped up with the Seahawks taking only three players, their smallest draft class in franchise history. And while the focus over the past few days has been on the players Seattle acquired—receiver D'Wayne Eskridge, cornerback Tre Brown and tackle Stone Forsythe—quite a bit of non-draft news came out of Seahawks coach Pete Carroll and general manager John Schneider's press conference, so with that in mind, here are six non-draft things we learned over the weekend:
1. Pete Carroll and Richard Sherman are talking, though a reunion isn't imminent.
Richard Sherman, one of the best cornerbacks of his era and an all-time great Seahawks player, is currently a free agent, and the Seahawks lost both of their 2020 Week 1 starting cornerbacks in free agency, so naturally there has been plenty of speculation this offseason that a reunion could happen. That speculation only heated up this weekend with Sherman telling ESPN's Stephen A. Smith that he has talked to the Seahawks, as well as the Saints and Raiders, this offseason, and Carroll confirmed as much, saying the two talk regularly. 
While it's definitely premature to say a reunion is imminent, Carroll definitely left the door open to that possibility. 
"I've talked to Sherm quite a few times over the offseason," Carroll said. "We have stayed in contact. He's out there, I know he's thinking about it. He's looking for an opportunity, and I saw where he said there's three or four teams that he's considering or whatever, so we'll see what happens. But he's been a great player, and he's still got some ball left in him, I'm sure. But at this point, we're going to clear through this day, figure out what happens with rookies coming up and we'll see where it says later on."
And as Schneider noted, whether or not Sherman returns to Seattle, he'll always hold a special place in the organization: "We'll be supporting Sherm in some form or fashion—he's always going to be a Seahawk."
Carroll was later asked how likely a Sherman signing might be and said, "That's not one of our thoughts right now that we're going out and getting another guy at the spot, but we're going to keep looking, we're not going to stop looking, and we're going to compete. So in that sense, I leave everything open, and that's just one of them."
2. The Seahawks like their O-line depth, plus some clarification on the guard situation.
The Seahawks only added one lineman in the draft, and waited until the sixth round to do so, taking Florida tackle Stone Forsythe, but even before adding Forsythe they really like what they have there with four starers returning, as well as veteran guard Gabe Jackson joining the team via trade earlier this offseason. Carroll also clarified how the Seahawks will line up at guard, with Jackson playing right guard and Damien Lewis moving to left guard after starting on the right side as a rookie. 
"We are pleased with where we are, in particular with the depth and the competition too—it's not just the guys who start," Carroll said. "Gabe's going to play on the right side and D-Lew will be on the left side. Bringing Ethan (Pocic) back for his second year as a potential starter, the confidence he'll gain from that will really help him. And like I've been saying, Kyle (Fuller) is going to be competing with him all along as well. (Jordan) Simmons did a nice job for us last year, Jordan did some good things when he played, that gives us good depth there. Phil Haynes looks to be through his injury issues and will come into camp ready to roll and compete too. And Cedric Ogbuehi, this is a guy that really has the potential to be a big-time football player. He's going to get a great chance to go with Brandon (Shell) out there at the right tackle spot and compete to the finish and see who win the job, knowing he can also play on the other side if we need him to also as he did last year. So we feel really good about the depth of it and the experience."
3. Robert Nkemdiche impressed in his workout.
Before the first round got underway on Thursday, the Seahawks added a former first-round pick to their defense, signing defensive tackle Robert Nkemdiche, whose career so far has been limited to 29 games mostly due to injuries, and who did not play in the NFL last season. 
While Nkemdiche will have to compete for his spot on the team, the 2016 first-round pick did make a good impression in his workout with the team before signing. 
"We're always looking to get better," Carroll said. "We're always looking to find guys. John brought Robert's name up and of course we remembered him from the draft from before. We lost track of him a little bit because he got banged up and missed a year. He came in here and worked out and just blew us away. We are thrilled that he's going to join us and add to the competition and bring what he brings. This was a very dynamic football player a few years back when he came out. He's only 26 years old. He's ready to go. He's really excited about the opportunity to come in here and be with our guys and all that. We'll see, we'll see how this fits in. He's got some things that he can do that look a little bit different than some other guys—exactly what we're always looking for is the uniqueness that a guy can add. We think Robert might be able to do a real nice job playing the 3-technique and moving around in passing situations. He's an inside player though primarily."
4. The Seahawks expect to be an attractive landings spot for top undrafted players.
If there's a silver lining in only having three picks this, the Seahawks hope is that it will help them in the race to sign undrafted free agents, the reasoning being is that those undrafted players will view Seattle as an attractive destination because there isn't a big class of drafted rookies competing with them for roster spots. 
"I think we're going to be very attractive with just three picks," he said. "When you're recruiting these guys after the draft, in the last several years that we've had seven, eight, 10 picks so it's been hard for us to recruit guys and try to convince them—whether it's the area scouts, the coaches—when we're working on these guys to convince them that they're going to have a clean opportunity. I think just naturally when you have three draft choices, I think we're going to be a very, very attractive landing spot… I think we're going to be very attractive for rookie free agency. It's been a unique year. It's been a hard year to evaluate for every team. I know that we're going to do a great job with it and the coaches and scouts are ready for it."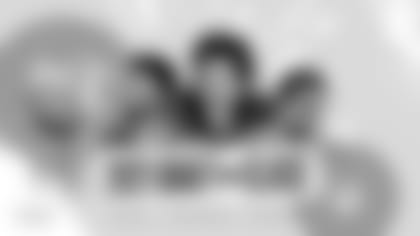 Meet The Seahawks 2021 NFL Draft Class
Everything you need to know about the three newest members of the Seattle Seahawks
5. The Seahawks have talent at linebacker, but know they need to add more depth.
The Seahawks have a very talented linebacker duo in Bobby Wagner and 2020 first-round pick Jordyn Brooks—and it would be a talented trio should veteran K.J. Wright re-sign—and they have experienced depth behind them in Cody Barton and Ben Burr-Kirvin. But having not drafted a linebacker, the Seahawks know they'll need to add more depth there, likely via undrafted rookie free agency. 
"We have a group of linebackers that we can really count on," Carroll said. "We like our guys and how they play, and really the fact we have flexibility there too. But it is a competitive opportunity for young guys to come in trying to try to get on this team and be part of it and be part of special teams and all of that. … We don't have a lot of depth, but we have really quality guys playing with the spot."
6. Darrell Taylor could be a factor at strongside linebacker.
While it's way too early to pencil Darrell Taylor into any particular role—the 2020 second-round pick missed his entire rookie season with a leg injury—it's possible that he factors into the equation when addressing the aforementioned issue of linebacker depth. The Seahawks drafted Taylor as a defensive end and his primary role figures to be that of a pass-rusher going forward, but Taylor does have the athleticism and versatility to perhaps play some strongside linebacker as well, Carroll said. The Seahawks have had players in a hybrid defensive end/strongside linebacker role in the past, most notably Bruce Irvin, and that could end up being an option with Taylor after they get him on the practice field. 
"Darrell Taylor does give us some flexibility," Carroll said. "We saw him in college play on the edge quite a bit where he did some dropping, he was in coverage. We have that as part of what we're counting on as he comes to us and we get him on the field and really fit him in. but we do still have to uncover some of that because we have not had the real chance to really get the work that we need to make those assessments. But he's a very versatile football player and we're wide open to whatever he can do."