The Seahawks held their seventh practice of camp Friday morning, with players in shoulder pads. On Saturday the Seahawks will hit the road for an off-site "mock game" at Bothell's Pop Keeney Stadium, but first, let's take a look at what we saw during Friday's practice:
1. A rare absence and a busy day for the backup quarterbacks.
The Seahawks practiced without Russell Wilson on Thursday, as the Pro-Bowl quarterback was away tending to a family matter. The absence of Wilson was noticeable, to say the least, not just because he's the team's starting quarterback, but also because he never misses anything. Since joining the Seahawks in 2012, Wilson, who has started every game of his career, had never missed a training camp or regular season practice prior to Friday. Wilson's only previous on-field absence was from a 2015 voluntary session of organized team activities when he was supporting then-teammate Jimmy Graham by attending the funeral of Graham's mentor and personal manager, Tammy Meyerson.
Wilson's absence provided extra opportunities for Geno Smith and Paxton Lynch, who are battling for the backup quarterback job.
"It felt good to come out here—I know Russ had a family matter to attend to, so I know we're praying for him and hoping the best for him—but I think it was a good opportunity for us to come out here and get more reps obviously, and get an opportunity to kind of see where we were and it was good," Lynch said. "It was a good day."
Smith, who opened team drills with the No. 1 offense, said of the extra reps, "Obviously we got to go watch the film, and really see what (offensive coordinator Brian Schottenheimer) wants, but I think as far as I go, I could have been a little bit cleaner with some of the things, made a few more throws. We had a lot of great plays, but obviously you want to be 100 percent. You can't be 100 percent, but you want to try to be 100 percent."
Smith has been a starter in his career, and he is confident he can get back to that level, but right now he is embracing the competition with Lynch to be Wilson's backup.
"You just keep the same mindset," he said when asked about competing for a backup job vs. a starting job. "Try to keep the same mindset. Obviously, you got a guy here who is going to be the starter, who has been the starter. Paxton and I have been competing really hard for this backup spot, but you always come out with the mindset you have to compete like a starter. Even if you are the backup you are always one play away. So you never know, right? You never know. You've got to be really sharp with your reads, you've got to understand the offense just as well as the starter does, and when you go out there you got to execute the same way.
"I think the way that you approach it is to take it day-by-day, step-by-step. It's one of those things where it's not really something you can try to put into a box and say, 'You got to do it this way or that way.' Everyone does it different, and we're all competing out here for one job, right. But the best man is going to win, so you have to go out there and execute, and that's pretty simple… I've got a lot of confidence in myself. I know that I can do a lot of things on the field, I believe that I am a starter, I just need another opportunity. For right now, you just got to take advantage of what you can control, which is every day out here executing and leading the guys."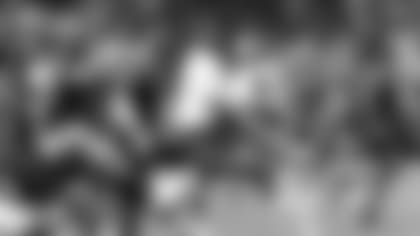 2. Poona Ford uses his "God-given leverage" well.
When the offensive and defensive linemen split off for pass-rush drills, one of the better one-on-one battles was the one between center Justin Britt and second-year defensive tackle Poona Ford. Ford, who made the team last year as an undrafted rookie out of Texas, and who is currently running with the starting defense, didn't dominate Britt by any means, but the 5-foot-11, 310-pounder used his power and low center of gravity to make things difficult for the 6-foot-6 center.
"He's got that God-given leverage and knows how to use it," Britt said. "He knows how to control everything with his size and whatnot. He's quick. He's great with his hands. I don't know a lot of people that would be better to practice against than Poona Ford to get me ready for Sundays. I'm very appreciative that I get to go against him."
3. Ziggy Ansah still isn't practicing but he was in pads.
While defensive end Ziggy Ansah still isn't taking part in practice, he did come onto the field wearing a helmet and shoulder pads, much to the delight of fans and his defensive line teammates. Ansah did what he has been doing in past-practices, which is work off to the side with athletic trainers, but it's probably not a bad sign that he did so in pads for the first time.
Earlier in the day, Seahawks coach Pete Carroll said on Sports Radio 950 KJR that he was "counting on it that he's going to make it," when asked if Ansah would be ready for the regular-season opener.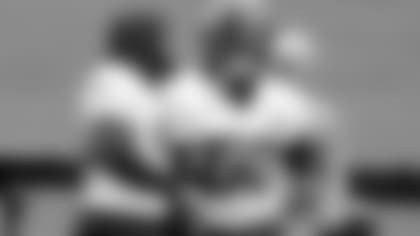 4. The veteran linebackers had a good day.
Carroll has repeatedly noted that linebacker should be a strength of this team, and for good reason. The trio of Bobby Wagner, K.J. Wright and Mychal Kendricks might be as talented a starting group as Seattle has had during Carroll's tenure, and the group is also very deep behind those three. So it shouldn't come as a surprise to hear that the linebackers had another strong practice. Of note, Wright had an interception on a pass over the middle that was intended for rookie running back Travis Homer, and Kendricks recorded a sack while blitzing, and also made a nice read on a screen pass to make a stop behind the line of scrimmage.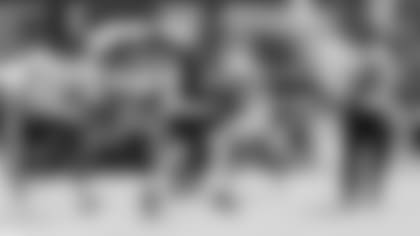 5. The tight ends repeatedly came through in the red zone.
When it came time to do red-zone work during seven-on-seven drills, Seattle's quarterbacks continually found success targeting tight ends. Jacob Hollister had a pair of touchdowns, including a nice running grab in the back of the end zone, and Nick Vannett and Will Dissly also both had touchdown receptions.
"That group has a lot of skilled guys," Smith said of the tight ends. "They can move, they're big, they're smart, they find ways to get open. Our plays, our concepts are really built for them to succeed, as well as the rest of our playmakers. So if we're on target with our ball and good with our eyes and our feet, when we find those guys they can easily make the plays."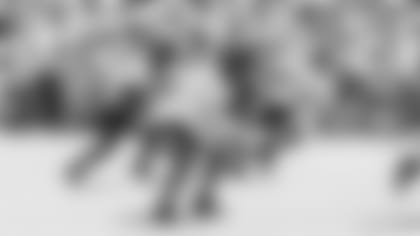 6. Jamar Taylor was disruptive.
Veteran cornerback Jamar Taylor was one of the standouts of Friday's practice, breaking up multiple pass attempts that came his direction. Late in practice near the goal line, Taylor made a nice read on a sideline throw to David Moore and made a good play on the ball to prevent the catch, causing his defensive teammates to mob him on the sideline.
7. Personnel notes.
Rookie linebacker Cody Barton was held out of practice, but fellow rookie 'backer Ben Burr-Kirven, who is working his way back from offseason sports hernia surgery, took part in the 11-on-11 portion of practice for the first time in camp.
Mike Iupati remains out with what Carroll described as a minor sprain, and Ethan Pocic again filled in at left guard with the No. 1 offense.
Photos of fans attending 2019 Seahawks Training Camp, presented by Safeway on Thursday, August 2 at Renton's Virginia Mason Athletic Center.