The Seahawks were back in action following a day off, and on the third day of training camp, players were in pads for the first time, upping the level of intensity a bit. Here are seven things that stood out from Day 3 of Seahawks training camp:
1. The first day in pads is "extra special."
While camp opened Thursday, Sunday was in some way the first day of "real" football, with players able to hit a bit more—they still don't tackle to the ground—now that they are in full pads. Padded practice is particularly important for players in the trenches and for the running game.
"Just being able to hit, this was the first day in pads, it's extra special," linebacker Barkevious Mingo said. "… This helps us get ready for playing in live games. We get a lot out of it."
Added left tackle Duane Brown, who missed the start of 2016 training camp with an injury and who was holding out in Houston at this time last year, "It's very exciting. Watching the young guys get so geeked up for pads, it just reminds you of the love and passion for the game. I've never lost it, but when you come into a new situation and seeing how young our team is and everybody is so excited is, it's really rejuvenating. I'm very excited about this group that we have and the potential we have going into the season."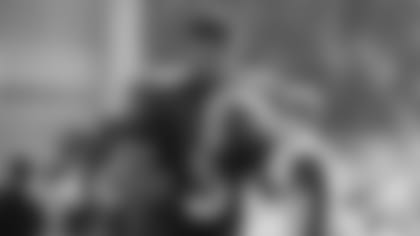 2. Russell Wilson is dialed in.
How's this for hard-hitting analysis—the Pro-Bowl quarterback is pretty good.
But in all seriousness, Sunday was a reminder of just how good the offense can look when Russell Wilson is on his game, and for most of practice, the seventh-year veteran was dialed in. During one red-zone period in particular, Wilson hit Marcus Johnson for a touchdown on a perfectly-placed back-shoulder throw; then found Cyril Grayson Jr. for a touchdown on what could have been a broken play after Grayson and Damore'ea Stringfellow collided on their routes; and then finished that off with a touchdown to Tyler Lockett on a fade route.
"I talked about it a little bit at the end of spring, it's been tremendous," offensive coordinator Brian Schottenheimer said of working with Wilson. "I really admire the guy, the way he works, the way he thinks about the game. We've really started to kind of figure out what he really loves. That's been good, as I've come in and learned a bunch of the stuff and then brought some stuff. It's been terrific. I coach him hard on the field along with Dave Canales and Will Harriger. It's going really, really well – but again, now it's time to start amping it up and pushing buttons and things like that. I would say it's off to a great start and it's getting closer to be up to where it needs to be for games."
But as good as Wilson was, it wasn't quite a perfect day, which brings us to…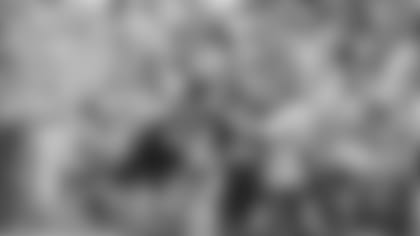 3. The youngsters are making plays on defense.
In what might have been the play of the day, second-year safety Tedric Thompson showed off the range and ball skills that have had coaches and teammates raving about him since he arrived in Seattle as a fourth-round pick out of Colorado. On one of the few plays that didn't go Wilson's way Sunday, Thompson broke on a deep pass down the sideline and leapt in front of newly-signed receiver Marvin Bracy to intercept the pass.
Not long after that, another young defensive player created a turnover, with rookie linebacker Shaquem Griffin stripping the ball from Nick Vannett for a forced fumble that was recovered by the defense.
4. Jarran Reed had a good day.
On a few different occasions, Seahawks coach Pete Carroll has brought up Jarran Reed as a player ready to step into a big role this year, both as a playmaker and as a leader.
"He's coming alive and he's going to be a factor, you can see it," Carroll said of Reed last month as the Seahawks were wrapping up offseason workouts.
And on the first day where linemen can show their stuff in pads, the third-year defensive tackle indeed looked on a couple of occasions like someone who could be a difference maker in 2018. Most notably, Reed showed his power and quickness to record a sack, and that came just a few plays after he batted a ball down at the line of scrimmage.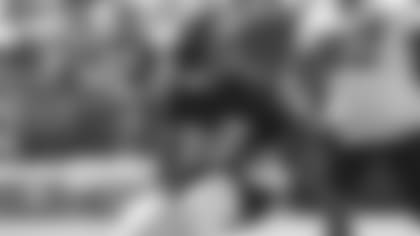 5. Don't sleep on C.J. Prosise
So far this summer, there has been a lot of hype around running backs Chris Carson and Rashaad Penny, and for good reason. Penny is a first-round pick and looks every bit like a player capable of making a difference right away, while Carson has come back from last year's injury looking even better than he did when he won the starting job as a rookie. Yet as impressive as those two have been, don't forget about C.J. Prosise, who is heading into his third season looking to live up to the glimpses of potential he has shown when healthy. A third-round pick in 2016, Prosise looked like a game-changing back at times as a rookie, but injuries have limited his availability the past two seasons. Prosise was very involved in Sunday's practice both as a runner and pass-catcher, and if he can continue enjoying a productive and healthy camp, he could be a big part of Seattle's 2018 offense.
"These last three practices, the first two for sure—I've got to watch the film today—but the first two practices (he was) outstanding," Schottenheimer said of Prosise. "Obviously, everybody knows how versatile he is. He's on top of his assignments mentally, so off to a great start this training camp. In the spring, I didn't maybe feel him as much as some of the other guys, but off to a great start. Talked to him about that even today, just in the stretch line. He's off to a great start and we all know his ability level and what he can do for us."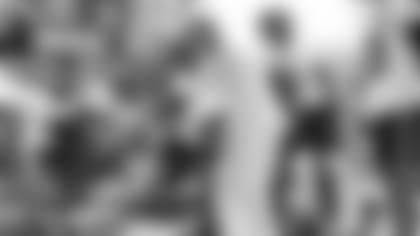 6. Pete Carroll doesn't age.
It's not exactly breaking news that Carroll is both the oldest head coach in the NFL and also one of the most energetic, but even if that's not new, it's still kind of amazing to see Carroll run around the practice field like someone maybe a third of his age. Early in practice as defensive players gathered for bag drills, Carroll ran over to a group of young fans watching nearby and encouraged them to get loud. Then Carroll disappeared into a sea of very large men, squeezing between the two rows of players running through bags, clapping and shouting encouragement.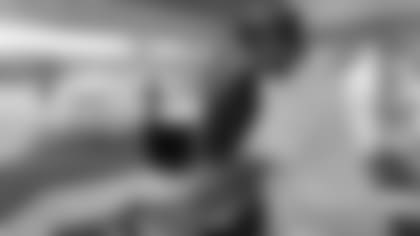 7. Turn Down for Spandau Ballet?
In addition to simply playing the hits, as well as the occasional request from a player, D.J. Roscoe, who has provided the soundtrack for training camp thus far, has also put together a few unique mixes combining two songs at once, including a Phil Collins-Drake combo. None was more unique, however, than when Spandau Ballet's 1983 hit "True" was blended together with D.J. Snake and Lil Jon's "Turn Down for What." I don't really have anything else to add to this, other than that it was strange and needed to be shared.
Photos from the third day of 2018 Seahawks Training Camp, presented by Safeway at Renton's Virginia Mason Athletic Center.