Whether it was Thomas Rawls running in the open field, or Doug Baldwin hauling in a one-handed grab with Richard Sherman in coverage—OK, it was after the whistle, but still awfully impressive—or players dancing and playing air guitar between plays, the 2,444 fans in attendance on Day 1 of Seahawks training camp were fired up to see their team back in action.
So too was Seahawks coach Pete Carroll, who got to work with his team for the first time since offseason workouts wrapped up in mid-June.
"It's really fun to be back," Carroll said. "Nice to see all the 12s coming out, families showing up and all of that. It's just exciting and fun to get going. We had a really first day like we had hoped, and off we go."
With Day 1 of camp in the books, here's a look at seven things that stood out in Sunday's practice:
1. Fans saw a different format in Sunday's practice.
The Seahawks changed things up a bit during offseason workouts, formatting walkthroughs and practices slightly differently than they had in the past to get the most out of the non-contact workouts, and with the first-couple days of camp being no-pad practices, the Seahawks stuck to that format Sunday. That meant the first 45-minutes of practice or so took place without helmets, then the team put on helmets and broke into position drills before finishing with another session of 11 on 11 work.
"Really you saw what we were doing in OTA season," Carroll said. "We switched the way we've done things, it was really successful for us during the spring, so we carried it right over and did exactly the same format here."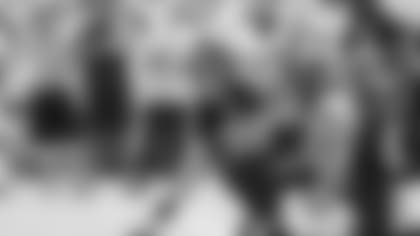 2. The Seahawks will tinker with the offensive line.
Eventually the Seahawks will settle on a preferred starting five with the offensive line, but early in camp, they won't be afraid to look at different combinations. That was clear on Day 1 of camp, with players frequently rotating in and out, creating several different first-team looks, all of which aligned with what coaches have said could be different options for starting jobs.
Free-agent addition Luke Joeckel, who was limited in offseason workouts because of the knee injury that ended his 2016 season, looked to be a full-go working at both left tackle and left guard. And as Carroll noted, Joeckel benefited from the modified offseason workout schedule that allowed him to get significant work in when practices weren't at full speed.
"He looks like he's in great shape," Carroll said. "We were very fortunate with Luke in the offseason, the way we adapted practice really helped him work throughout. He came out here knowing his stuff, he's right in position to be a starter for us. We'll see how that works out. We think he could start at guard or tackle, and that's a great asset for us. He's got experience, he's been around, and he's a heck of a football player. He's really excited about being back and he's pumped up to add to this football team."
Another player Carroll was excited to see in action was second-year tackle George Fant, who is competing for the starting job on the left side.
"George had just a fantastic spring and offseason," Carroll said. "I think he was weighed in at 319, fantastically fit and strong. It's the first time he ever had a football offseason weight program, so just through hard work he got bigger and stronger and was able to add 22, 23 pounds from where he was last year. It's all great weight, he's in great shape and we're really excited about that."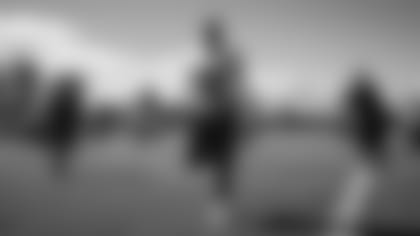 3. Jeremy Lane is still the man to beat at right cornerback.
The Seahawks drafted Shaquill Griffin in the third-round of the 2017 draft, and they're very excited about the cornerback's future, but as Carroll pointed out a few times this offseason, veteran Jeremy Lane is still going to tough to beat out for the starting job at right cornerback. With DeShawn Shead opening camp on the physically unable to perform list, right cornerback is one of the more wide-open competitions for a starting job, and on Day 1, Lane was on the field as the starting right corner. When the Seahawks went to their nickel defense, Lane slid inside—the position he played last season—with Neiko Thorpe coming in to play right corner.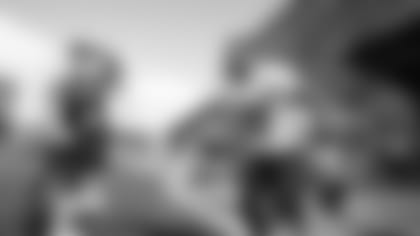 4. There's a lot of options at strongside linebacker, including a newcomer.
Another starting job up for grabs on defense is strongside linebacker, and throughout offseason workouts, a pair of free-agent additions, Terence Garvin and Michael Wilhoite, were the primary options there.
Those two are still very much in the mix, but one more name to watch in that competition is Marcus Smith, who signed with Seattle this week after being waived by the Philadelphia Eagles. Smith was a defensive end in Philadelphia, but played some linebacker Sunday and Carroll aid the former first-round pick will get a look both at strongside linebacker and as nickel pass-rusher.
"Shoot, he's a good football player," Carroll said. "He's a guy who can play outside 'backer. He has played a lot of stuff, we see him as an outside backer and a nickel pass-rusher as well. Really good athlete, hungry to prove it—whatever happened (in Philadelphia), I don't know—but he's hungry to prove it and was really excited about coming here. John (Schneider) and his guys did a great job to work that out—there were a lot of teams that wanted him and he wanted to be part of this, so hat's off to John Schneider, and I'm also happy Marcus wanted to be part of this thing as well."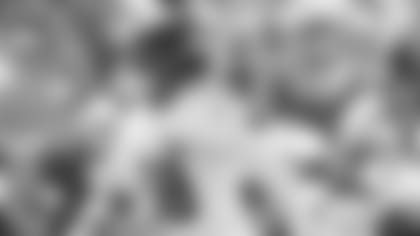 5. Improving special teams was a "really important" goal this offseason.
While the Seahawks added linebackers like Wilhoite, Garvin and Arthur Brown to potentially help on defense, they also made those moves and several others with an eye on improving their play on special teams. Another big piece of that puzzle was the addition of linebacker D.J. Alexander, whom Seattle acquired this week in a trade with the Kansas City Chiefs.
"Shoot, he's a ridiculously good special teams player," Carroll said. "He's a Pro Bowl special teams player. He's got a big attitude and energy about him. He lit up the Pro Bowl with his efforts and flying around. He has just had a big impact as a teams guy. It just shows you again our focus and emphasis on that. I think we've done more to help our special teams this offseason than any offseason that we've had. It's a very, very deep core group. It's going to be very competitive, but we're really excited about it. We've never had as many guys that know how to play special teams, that have savvy and experience and have versatility. (Special teams coach) Brian (Schneider) is just thrilled about it. We've got to see how the parts all fit together, but it's a really good situation for us."
Carroll said getting better on special teams this offseason, "was really important. We really wanted to see what we could do with the linebacker spot with that thought in mind, and look what happened. Terence Garvin has made a really big first impression. He had a great spring and offseason."
6. Russell Wilson reported to camp looking "pretty trim."
Seahawks quarterback Russell Wilson looks a bit different in training camp this year, the result of a changed diet and workout routine that he adopted this offseason.
"He's pretty trim now," Carroll said. "He looks trim. He has worked really hard at it, he's excited—it's the lightest he has reported by quite a bit. He's in fantastic shape. He has really had a hard-working, diligent offseason and you can see it."
Wilson said he weighed in at 208 pounds when reporting to camp Saturday, and after a season in which he was limited by knee and ankle injuries, Wilson said, "I feel great. I feel really strong, really fast, quick and all of that, so it's going to be an exciting year."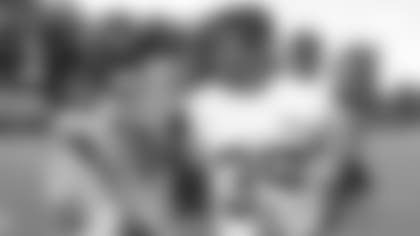 7. Seahawks training camp is increasingly becoming a family event.
As the Seahawks have evolved into a more veteran team in recent years, a fun site at camp has been the growing number of kids on hand to watch their dads in action. During a quick break in practice Sunday, Richard Sherman ran to a fence along the north side of the field to give a quick hug and kiss to his fiancée, Ashley Moss, and their two kids. After practice, DeShawn Shead's 2-year-old daughter put on her dad's gloves and spun in circles while Jessica Shead held their infant son. Sherman and Shead are just two of several Seahawks players with children in attendance on a pretty regular basis at camp, giving each day a family atmosphere. Another new parent is Wilson, whose wife, Ciara, gave birth to the couple's daughter this spring.
"What does family mean to me? It's everything," Wilson said. "… Ultimately you know you play out here for your family. All the hard work, all the early mornings, late nights, you play out here for your family. Your family at home, also your family here in the locker room too—I have a lot of amazing brothers in there that want to fight to the end and make every play and do everything they can, and ultimately I'm playing for their families too. We're all interconnected, and it all matters."
RELATED
Photos of fans from the first day of 2017 Seahawks training camp at Renton's Virginia Mason Athletic Center.