[wysifield-embeddedaudio|eid="438181"|type="embeddedaudio"|view_mode="full"]
The Seahawks are a quarter of the way through the 2016 season and in their bye week, which makes this a perfect time to look back at how things have gone thus far. It hasn't been a perfect start to the season, not with a loss in Los Angeles in Week 2, but the Seahawks still feel very good about where they are four games into the season.
The Seahawks are playing better on both sides of the ball than they were at this time last year when they had a 2-2 record, and the roster depth head coach Pete Carroll has been excited about since before training camp started will start to show itself more as players get healthy after the bye.
With how things have gone thus far, Carroll was asked Monday if this team could end up being his best yet, and while he's not about to predict a Super Bowl victory in early October, Carroll did say this team has a chance to be as good as any he has coached.
"There's a chance," he said. "I think we have a chance to, because of the experience and great leadership that we have, the development and coming of age of the quarterback, we have our kicking game in order, there's a lot of really good phases of our team that we can count on. We're growing on offense up front, they're doing a good job and pass protection is a big deal to us right now, and we'll grow in the running game. I've loved this team all along, I've seen it coming—just the way they've gone about the work. We have a chance to be really good. We just have to go out there and keep doing it one week at a time and one day at a time and we'll see where that leaves us."
Here's a look at some of the players and moments that have stood out in the first quarter of the season.
MVP: Quarterback Russell Wilson
Wilson was dominant in last week's win, throwing for 309 yards and three touchdowns, but that might not be the most impressive part of his 2016 season thus far. For Wilson, who has dealt with ankle and knee sprains already this season, just being available has been an impressive feat on its own. Few positions in sports, if any, are as important as quarterback, which is why one of Wilson's most impressive traits has been his durability. Wilson came into this season having never missed a game or practice, and that streak remains intact despite two fairly significant injuries.
Wilson has been good this season, completing 65.4 percent of his passes while throwing five touchdowns and one interception, and he should be even better after the bye when he's closer to full health.
On offense, Doug Baldwin, Jimmy Graham and Christine Michael all deserve a lot of praise for their early-season play. Defensively, there have been numerous standouts on a unit that continues to be one of the best in the NFL, including Richard Sherman, Michael Bennett, Bobby Wagner, K.J. Wright and others.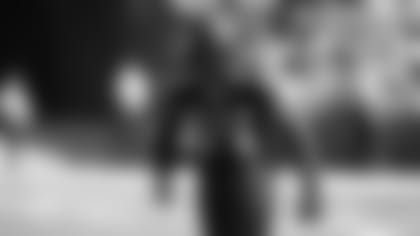 Best Defensive Player: Linebacker Bobby Wagner
As mentioned above, there are so many good players on Seattle's defense, it's tough to single out any one player, but if pressed to pick someone, we'll give the nod to Wagner. Sherman, who had two interceptions last weekend, is deserving, as is Bennett, who has three sacks and six tackles for loss.
Wagner leads the Seahawks with 18 solo tackles and is second to Wright with 31 total tackles. Wagner is a big part of Seattle's stingy run defense, and this year more than ever, he has been used to blitz up the middle, and has done so quite effectively, registering five quarterback hits and one sack.
"Just rock solid consistent," Carroll said of Wagner's play. "He's just on it. He calls all the signals, makes all the calls up front. Everybody believes in everything he's about. Run, pass, blitz wise, everything, he's the real deal. He's a great football player and we're really lucky to have him. Maybe you forget how fast he is. He's really a fast player. He makes up a lot of ground. He makes a lot of plays. He had 11 tackles (against the Jets) and maybe he could have had a couple more. That was another big game for him. Just think of how consistent he's been. He has just been terrific."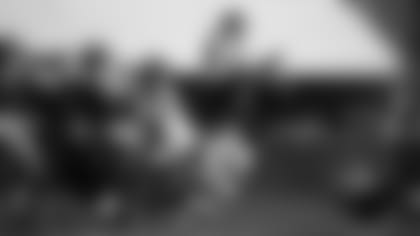 Best Special Teams Player: Punter Jon Ryan
Seattle's longest-tenured player remains one of its most steady performers, as Ryan again is performing well in his ninth season with the Seahawks. Eight of Ryan's 20 punts this season have been downed inside the 20-yard line, including a 56-yarder last week that was fair caught inside the 10-yard line, and Ryan's net average of 39.0 yards is his best since the 2013 season. Punting may not always get the most attention, but it's a huge part of the game for how it can affect field position, and Ryan is once again doing a great job in that area. With Steven Hauschka having made all eight of his field goal attempts and Ryan doing his thing, the Seahawks' kicking game remains in very good hands.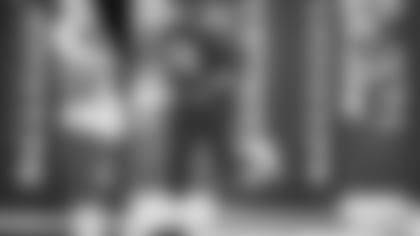 Best Rookie: Defensive Tackle Jarran Reed
The Seahawks were hoping to get big contributions from a number of rookies, but injuries to players like Germain Ifedi, C.J. Prosise and Nick Vannett have limited the early-season impact from the 2016 rookie class. Reed, however, has made big contributions early as a starting defensive tackle. The second-round pick out of Alabama took over the starting job vacated by Brandon Mebane, and Reed has helped the Seahawks remain one of the toughest teams in the league to run against a year after Seattle finished No. 1 in the NFL in run defense.
"Jarran Reed's a really good technique football player," Carroll said. "Had he not been, he would not have been able to stay with these guys. He had a great upbringing, great coaching and all that. So we just fit him in and it made sense to him."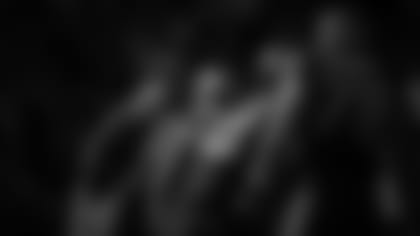 Best Free-Agent Addition: Left Tackle Bradley Sowell
The Seahawks weren't the most active team in the offseason when it came to signing outside free agents, instead investing money into retaining their own players like Jeremy Lane, Ahtyba Rubin and Jermaine Kearse, who were unrestricted free agents, and Doug Baldwin, who signed an extension with one year left on his deal.
But the Seahawks did fill a few needs in free agency, including the addition of two offensive linemen, Bradley Sowell and J'Marcus Webb. Sowell came to Seattle having spent most of his time in Arizona as a backup tackle, but the Seahawks liked his athleticism and gave him a chance to compete for a starting job, and Sowell made the most of that opportunity, winning the competition at left tackle. Webb did not end up winning a starting job out of camp, but proved to be a valuable addition nonetheless, starting the first three games at right guard in place of an injured Ifedi.
"Bradley Sowell has come through," Carroll said. "We didn't know at the time, we didn't know that was going to work out. He's been coming through and is doing all right."
Also worth a mention in this category is Tony McDaniel, who signed late in training camp thanks in part to a vacation in Leavenworth, and has been a big part of the defensive line rotation, starting last week in place of an injured Reed. Running back C.J. Spiller has also made an impact in his one game with the Seahawks, scoring the first touchdown of last week's game.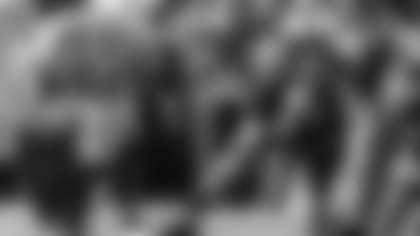 Best Performance In A New Role: Center Justin Britt
Justin Britt started his Seahawks career as a right tackle in 2014, then he moved to left guard in 2015. When the Seahawks started offseason workouts this year, Britt was being used at yet another position, this time playing center. And not only did Britt win the starting job, it has become more and more evident that he has found his best position and is quickly becoming very comfortable in his latest role.
When Carroll talked Monday about the improved play of his line, he started out by singling out Britt.
"One of the things that's obvious is Justin Britt has done a really good job in the middle," Carroll said. "He has been on it, he has done well in the run game and the pass game. He has done very well captaining the front and making his calls and working with Russell to direct and redirect protections, and that's not something we knew would happen. That's a great positive for us and he's really embraced the position. He loves playing in there, and it has worked out really well. I think it starts right there."
Most Encouraging Development: Jimmy Graham's Back-To-Back 100-Yard Games
When Jimmy Graham's 2015 season was cut short by a torn patellar tendon, there were questions about his future ranging from when he would be back to if he would ever be the same player he was pre-injury. Graham made it back for the start of the season, an impressive statement about the work he and Seattle's medical staff put in to get him back, but didn't have a huge impact in Seattle's first two games.
In Graham's last two games, however, he has caught 12 passes for 213 yards and a touchdown, marking the first time in his two seasons with Seattle that he has had consecutive 100-yard games.
"That he has come back to back and had a couple 100 yard games in such spectacular fashion, it's a great statement about his ability to accomplish all that he did in rehab to get his mind right and his body right to do what he's doing, and just to make some really cool plays," Carroll said. "It's a big statement about him, but I think he's ready to go now. After two weeks now, he'll have played all four games This break will be good for him and he'll come back around and go again.
"When we took him off the PUP thing to get him going, he didn't start quite as fast, he didn't look like, 'OK he's ready to go.' It was still going to take some time to adapt. He just kept digging in and clawing and scratched out and got going. There was a time when we didn't know which way it would go, you never know if there's a setback in there. He just made it through it and had great determination and great encouragement and guts and all that, and he pulled it off. I know this is a surgery that doesn't always go like that. We're very fortunate and thrilled for him."
Graham's past two games don't just bode well for Seattle's future because they show that he is healthy, but also because they serve as an example of the growing chemistry between him and Wilson. It took those two time last year to start clicking, and unfortunately the injury happened right when it looked like Wilson and Graham were fully on the same page, but in the past two weeks, it has been clear that the chemistry between those two is at an all-time high.
"He believes in me, he really believes in me," Graham said after Sunday's win over the Jets. "Sometimes when a guy is running with me, like right next to me, he just believes if he gets me the ball, I'm going to make a play. There were a couple of special plays where he just had that belief in me and threw it up.
"I always tell him, either I'm going to get it or nobody will."
Best Play: Wilson-To-Baldwin For The Game-Winning Touchdown vs Dolphins
There have been more spectacular plays this season, whether it was Baldwin's diving, one-handed catch against San Francisco or one of Graham's many impressive catches or Earl Thomas' diving interception against the Jets or Christine Michael's 41-yard touchdown run again San Francisco, but no single play was more significant than the fourth-quarter touchdown Wilson threw to Baldwin to cap a 14-play, 75-yard game-winning drive in Seattle's Week 1 victory over the Dolphins.
That play represented Seattle's only touchdown in its first two games, and it not only helped win the game, but also demonstrate the growth of Wilson as a quarterback.
The Seahawks had a run call on what ended up being the game-winning touchdown, but Wilson, Baldwin and Kearse all recognized the same thing, made the necessary adjustment, and the result was what looked like an easy touchdown.
"I have to give a lot of credit to Russell Wilson, because that was not the play call," Baldwin said after the game. "We had discussions before about what we were going to do if we got certain matchups that we liked, and it was actually not on that play, but he saw the situation there was a matchup that he liked, he switched the play, and fortunately enough, Jermaine and myself were able to execute at a high level, and Russ did an excellent job of reading the defense and putting us in the best situation, making the call, and then obviously delivering the ball so we could win the game.
"Honestly, he has never changed the play to that play before. In that moment, I'm thinking, 'What is he doing?' But he has shown the propensity to do miraculous things, and that play was no different."
Thing To Build On: The Overall Strong Play Of The Defense
Four games into the season, the Seahawks rank second in total defense, giving up 264 yards per game, and third in scoring defense, allowing 13.5 points per game. Even more encouraging is the fact that Seattle's defense, like the team as a whole, has tended to get better as the year goes on in past seasons, so a fast start bodes very well for the rest of the year.
Another very positive sign is that the Seahawks have 12 sacks already this season, including three each from Michael Bennett and Frank Clark, after having six through four games last season.
Thing To Clean Up: Turnover Differential
For a coach who is constantly preaching "it's all about the ball," few things bother Carroll more than seeing a negative turnover differential, but through four games, the Seahawks are indeed minus-1 in that all-important category.
The good news is that the Seahawks are trending in the right direction, getting three takeaways against the Jets without turning the ball over on offense. If the Seahawks can continue to improve in that area, a 2016 season that is already off to an encouraging start has a chance to get even better.
The Seahawks enter the bye week with a 3-1 record after a 27-17 victory over the New York Jets. Team photographer Rod Mar shares exclusive moments from Seattle's east coast road trip and Week 4 win at MetLife Stadium.