Thursday evening, one of the most competitive online sporting events will take place in downtown Seattle as the Madden 17 Seahawks Championships will be underway beginning at 2 p.m.! The tournament will feature top EA Sports Madden gamers from around the nation as they compete head-to-head for a chance to win their piece of over $15,000 in prizes at Sky Church at the Museum of Pop Culture.
There can only be one winner to take the ultimate title of the Madden 17 Seahawks Championship while seven others will have their hopes of advancing come to an end. More than 4,000 gamers competed over the past six weeks in the preliminary rounds with their eyes set on making it to the Seahawks Championship final round, but only the top-8 competitors made it to the final championship round. The ultimate Madden 17 Seahawks Championship winner will advance to the Madden 17 Club Series Championship in early April for a chance to win an additional $50,000 and qualify for the 2017 EA Sports Madden Championship in May.
Through eSports, an emerging form of online competition, the tournament is more than just a game. The Madden 17 Club series provides an opportunity for all Madden fans to compete, stream and learn from the best of the best Madden players in the U.S. while adding a new element to grow the Madden following. For the first time, eight NFL clubs were selected to host regional eSports Madden 17 Club Championship tourneys in their cities: Buffalo, San Francisco, Kansas City, Jacksonville, Minnesota, New England, Pittsburgh and Seattle.  
"The first year is really an ongoing test of a concept that we pitched to the NFL," Madden Commissioner Matt Marcou told Patriots.com. "Our ultimate goal here is to grow the participation beyond eight NFL teams to league-wide status."
TOP COMPETITORS 
Three of this year's participating finalists are from Washington: Michael Clark of Spokane, plus Edmonds native Shay Kivlen aka "Young Kiv" — who actually missed his high school graduation for a tournament — and Lacey native James Segura-Mitchell aka "Piano." Kivlen and Segura-Mitchell were both featured on Madden America, a show that travels across the country and explores Madden culture and the top players of the game. 
As he explained in his feature, Segura-Mitchell's inspiration as a gamer connects to his family: "My drive is to be able to say 'hey, I supported my family by going out and winning this tournament,'" he said in the video.
The rest of this year's inaugural competitors include: Rick Cisneros (Crystal City, Texas), Kerry Lee (Anaheim, Calif.), Damian Altamirano (Molalla, Ore.), and Kody Flaherty (Kansas City, Mo.).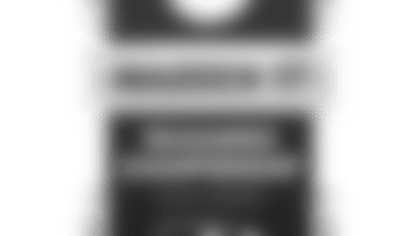 WATCH LIVE
The Museum of Pop Culture (MoPOP) will be more than ready for Thursday's primetime event that will feature an appearance from Seahawks wide receiver Doug Baldwin, an avid Madden gamer himself, and Seahawks legend Jordan Babineaux. There will be admission to the public for the quarterfinals tentatively scheduled for 2 p.m. with the purchase of a museum ticket (doors will close at 5 p.m.). 
"We believe these games can increase the overall football fan base by engaging casual fans of the sport," said Marcou. "These events are a great way for those with a football mind to engage in the sport without putting on the pads."  
The semifinals of the Madden 17 Seahawks Championship will begin at 6 p.m. This is an exclusive portion of the event and will not be open to the public, however, the semifinals and finals will also be live broadcasted for viewers to watch online.
GAME SCHEDULE
Below is a full tentative schedule of when games will take place round-by-round:
Doug Baldwin vs Jordan Babineaux: 8 p.m.
As part of the Xbox NFL Player Charity Challenge, Seattle Seahawks wideout Doug Baldwin topped Patriots defensive back Devin McCourty in a game of Madden 17 on Tuesday, November 15 after the two players' teams met on Sunday Night Football in New England. Photos courtesy Microsoft.