The Seattle Seahawks teamed up with Minority Veterans of America and FOB Hope to bring urgent supplies to military veterans and their families through a special event. On October 10, the organizations hosted the first Task Force 12 Military Veteran Supply Drop.
At the supply drop event, the military veterans who arrived in vehicles had supplies brought to them. Veterans arriving on foot were provided a car service, if needed.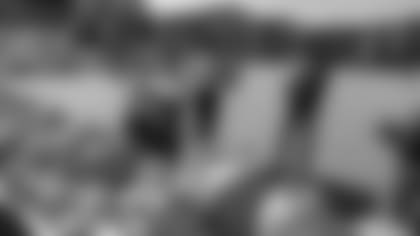 The supplies provided to the veterans and their families included food, water, masks, gloves and gift cards for gas and groceries. More than 50 military families were served at the event, which was held right outside of CenturyLink Field.
In addition to the supply drop event, Minority Veterans of America was named as the Seahawks' Salute to Service veteran non-profit organization for the 2020 season. Each year, the Seahawks select an organization for its efforts in serving the military community. The organization is recognized in a variety of ways throughout the season, including engagement and fundraising opportunities.