When the Seahawks host the Giants on Sunday, it will be their annual Salute to Service game, which means honoring veterans and members of the military, as well as their families, throughout game day.
But the NFL's Salute to Service initiative is more than a one-game celebration, it's a year-round initiative to honor, empower and connect with our nation's service members, veterans and their families.
And with that in mind, the Seahawks partnered with the Cohen Clinic at Valley Cities earlier this fall to put on an inaugural annual couples counseling clinic for military families facing upcoming deployments. The Cohen Clinic at Valley Cities provides confidential, high-quality therapy, and local referral support services to post-9/11 veterans, service members, including National Guard and Reserves, and their family members, including spouse or partner, children, parents, siblings, caregivers and others. Care is available regardless of discharge status, role while in uniform, or combat experience. Insurance or ability to pay will never be a barrier to care.
During Sunday's Salute to Service game and at other times throughout the year, the focus is often on the brave men and women who risk everything in service of their country, and for good reason. But serving in the military can also have a big effect on families, particularly when a spouse or parent is deployed overseas.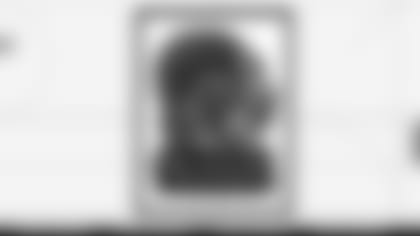 Gameday Posters - On Sale
Returning for its 4th season in 2022 is the Seahawks Gameday Poster series, offering fans an exclusive limited-edition keepsake featuring designs by local artists. The series will include nine 18"x24" posters (both regular and platinum) with unique artwork depicting the team's 2022 regular season home game matchups against opposing teams.
"Often, we rightfully focus on the veteran and the active-duty service member," said Dr. Nichole Ayres, the clinic director at the Cohen Clinic at Valley Cities. "But military family members are just as important for that service member's readiness. If the family is struggling back home, that service member now has that in the back of their head while they're also deployed and trying to do their job. So, I think it is so crucial that we remember the spouses, the partners, the children, the parents, the people that love that service member that are back home, worrying about their loved one's safety and wellbeing on a day-to-day basis, struggling to figure out, how to fill that person's shoes while they're gone temporarily. Having done this myself, your routines change, your life changes to fill the gap of that person. But that person is not gone forever, and so it's this huge cycle of adjustment every time that service member departs and then comes back."
Ayres isn't speaking in hypotheticals when she talks about those challenges—her husband, a First Sergeant in the Army, is currently deployed to Iraq—so when Seahawks community engagement manager Nino Gray approached the clinic, which was already doing great work to help veterans, servicemembers and their families, it was a natural fit to bring the local NFL team on board.
"Nino and the Seahawks have been a huge resource," Ayres said. "I think it increases the visibility towards the military community. I'm from Washington; I'm a huge Seahawks fan. People know the Seahawks and they recognize the things that they do in the community. So, being able to bring our resources to, and then connect with, Nino to bring what we do to a greater audience, and also add the fun elements, that's huge help."
The day-long clinic, which will become an annual event, took place in September. In addition to the couples counseling, the day ended with a date night that included attending a Tacoma Rainiers game in a suite sponsored by Western Governors University.
The Holidays Are Here And So Are We
12s REJOICE! One stop shop for all the Seahawks fans in your life. Shop the largest selection of Seahawks gear and tackle that gift list! Visit The Seahawks Pro Shop at Lumen Field or Renton Landing.
"They were able to learn a lot of information and hopefully take away something tangible and valuable, but also go out and have fun prior to a deployment, which as a military spouse, we often would forget to make time to do those fun things," Ayres said. "Having the Seahawks be a part of that and being a really big advocate for bringing fun and education together, it has been a huge benefit for the people that we serve and our mission."
The day of presentations for the couples were rooted in practices proven to help couples strengthen relationships. Topics covered included:
The science of relationships
Attachment and bonding
Identifying their relationship habits /"dance"
The realities of military relationships
Communication
Intimacy
Staying connected during deployment
Ayres and the Cohen Clinic at Valley Cities were already doing great work to help military families, and now the Seahawks hope that lending a hand will only expand on the reach of that work through this year's clinic and those to come in the future.
"In the Pacific Northwest, we're huge Seattle sports people. So, it definitely lends a level of visibility for our mission and what we do and our services, as well as the issues we're trying to build awareness around," Ayres said. "Military families struggle, too. They are an important part of readiness and need that support. On the flip side of that, it does make people excited when you say you're partnering with the Seahawks. People get excited and want to show up, and it can help bridge the gap around mental health stigma. Having the Seahawks be a part of that and saying, 'Hey, we support wellness and mental health,' may bring in veterans , service members and military families that might not have come in and participated otherwise. It makes it a little more approachable for them to, hopefully, then feel more comfortable, so that when they do need services, they reach back out to us."
The Seahawks and the Steven A. Cohen Military Family Clinic at Valley Cities partnered to put on the first of what will become an annual couples counseling clinic for military families.