The NFL home of the Seahawks will transform into one of the lead tracks on a 'walking mixtape' centered around Seattle this spring, when Upstream Music Fest + Summit will take over the town's Pioneer Square neighborhood. 
The inaugural festival, founded by Seahawks owner Paul Allen and inspired by the Microsoft co-founder's love for live music, will celebrate the unique sound of the Pacific Northwest, bringing together more than 300 artists over three days (May 11-13) while providing an experience that offers support for our region's musicians at every level of their career. 
"Upstream will celebrate the sound and culture of Seattle and the Pacific Northwest," Allen, a rock songwriter since his teens and guitarist in his own band, Paul Allen and the Underthinkers, said last year of Upstream's inception. "We have a thriving music scene filled with emerging artists that deserve more exposure, resources and attention. The greatest value of art, whatever the medium, is when it's shared widely."
CenturyLink Field's North Lot will serve as Upstream's main stage, where artists with local and global appeal like AlunaGeorge, Beat Connection, Flying Lotus, Shabazz Palaces, Jay Park, Snarky Puppy, and Dinosaur Jr. will perform. A free public stage can be found in Occidental Park while over 25 intimate stages throughout the neighborhood will feature a diverse mix of on-the-rise hip-hop, soul, blues, funk, punk, jazz, metal, rock, pop, electronic, R&B, folk, country, and reggae.
Setting the tone for Upstream's summit portion, powered by Amazon Web Services, will be four keynote speakers, including hip-hop star Macklemore, producer Quincy Jones, Kill Rock Stars record label president Portia Sabin, and composer Ron Jones, who will each outline their approach to the music industry through personal and interactive discussions. 
"What I really want to do with this festival is support up-and-coming acts," Allen said to the Seattle Times. "The blues groups of the future to the experimental jazz acts, like Snarky Puppy was a few years ago. And electronic music is becoming a much larger component."
With Allen's idea in mind, below is a quick overview of some of the up-and-coming artists you can expect to see this May at Upstream, where you're bound to find a sound that excites your interest.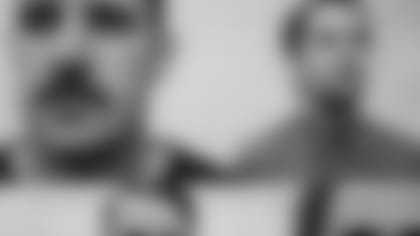 BUDO & KRIS ORLOWSKI (ALT-FOLK)
Venue:Starbucks Stage at The NINETY
Date: Thursday, May 11, 11 p.m. - 11:45 p.m.
Budo & Kris Orlowski Bio: The collaboration began in early 2012 with Budo's industrial remix of "All My People Go" – a symphonic folk song created by Kris Orlowski (and band) with Andrew Joslyn. Budo left a distinct mark with another experimental, electronic folk remix of "We Share the Moon" on Kris Orlowski's "Covers and Remixes" album in October 2016, Budo's discography includes significant touring and production work with Macklemore, years of writing/touring/recording with Rhymesayer's Grieves, and a healthy body of solo music. Orlowski is best known for his 2014 record Believer, and has a discography that spans 4 full length LPs, multiple EPs, and has a bevy of high-profile TV and licensing placements in his catalog. On their first single Waterski to Texas, released November 11, Budo's lush instrumentals provide a backdrop for Kris Orlowski's raw, unguarded voice. The combination results in a very real and intentional sincerity, seldom found in this context. With a new record together in early 2017, we can expect more thoughtfully crafted melodies and instrumentation from this experimental new collaboration.
---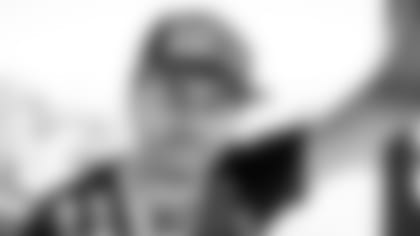 AYRON JONES AND THE WAY (ALT-ROCK)
Date: Saturday, May 13, 8:30 p.m. - 9:15 p.m.
Ayron Jones And The Way Bio:Seattle-born vocalist, songwriter and Hendrix-inspired guitarist, Ayron Jones, has established himself as one of the top independent rock artists in the Pacific Northwest. Opening for Grammy award-winning, Rock and Roll Hall-of-Famers such as Run DMC, B.B. King and Jeff Beck, Jones has stunned audiences and gained instant fans with a genre-defying mashup of blues-infused Grunge and West Coast Hip-hop.
In 2012, Sir Mix-A-lot walked into a Seattle dive bar and discovered Ayron Jones and his 2-piece rhythm section, 'The Way.' That night, as Jones put on a powerful performance showcasing his usual smoky voice, unmatched guitar playing and the kind of live show that hasn't been seen since Seattle's era of Grunge, the rap icon left stunned and in disbelief.
"…The first thing I found myself asking was, 'Why hasn't anybody recorded this guy…' Because that is easily the best talent in Seattle right now," – Sir Mix-a-lot, Seattle Post-Intelligencer.
Jones went into Mix-A-Lot's studio and a year later released his first studio album, 'Dream.' With originals like the ballad, 'My Love Remains' and 'Feeding from the Devil's Hands,' a millennial update on the iconic Seattle sound, 'Dream' created an instant buzz around the Northwest.
The Album received rave reviews and national recognition, earning the indie-rocker appearances at festivals like SXSW, Sasquatch! and Bumbershoot, along with radio shows such as NPR's Livewire and a national cable TV debut on Diddy's RevoltTV.
By 2016, Jones had established himself as the torch-bearer of Seattle rock when he was announced as a featured artist on the Levee Walkers album. A supergroup comprised of Mike McCready (Pearl Jam/Mad Season), Duff McKagan (Guns 'N' Roses/Velvet Revolver), and Barrett Martin, (Screaming Trees/Mad Season), the Levee Walkers brings together rockers from around the world to showcase original music written by McCready, McKagen and Martin.
In addition to working with the Levee Walkers to turn out their first album, Jones is also preparing for his highly anticipated sophomore release, 'Audio Paint Job,' which is being produced by Barrett Martin and the legendary alt-rock producer Jack Endino.
'Audio Paint Job' is set for release in 2017.
---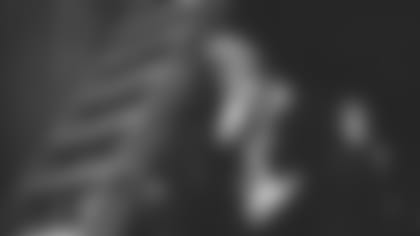 GRIEVES (HIP-HOP)
Venue: Galvanize Basement
Date:Thursday, May 11, 11:15 p.m. - 12:15 a.m.
Grieves Bio: Benjamin Laub, better known by his stage name Grieves, is an American hip hop artist based in Seattle, Washington.
Grieves emerged in 2007 with his independently released album, Irreversible, which served as a platform for several years of touring with some of indie rap's finest: Atmosphere, Macklemore, P.O.S, Brother Ali, Cunninlynguists, and more.
In 2008, Grieves teamed up with multi-instrumentalist and producer, Budo, with whom he would release his next two albums: 88 Keys & Counting in 2010, and Together/Apart in 2011. Together/Apart debuted on the Rhymesayers Entertainment label and received national acclaim.
It hit #1 on the Billboard Heatseeker's Chart and #106 on the overall Billboard Top 200 chart. This marked Grieves' first appearance in the Top 200. Grieves performed at South by Southwest in 2011 and 2015, as well as on the Van's Warped Tour in 2011.
His music has also been featured in LA Weekly, the Washington Post, Seattle Weekly and the Brooklyn Vegan. His fourth album, Winter & the Wolves, was released on March 25, 2014. It peaked at number #57 on the Billboard 200.
---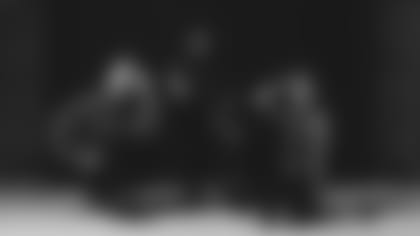 THE FLAVR BLUE (POP)
Date:Saturday, May 13, 11:45 p.m. - 12:30 a.m.
The Flavr Blue Bio:Seattle's very own the Flavr Blue -- Hollis Wong-Wear, Parker Joe and Lace Cadence -- has blended genres and set the party off right since their first show in 2013. Drawing from their backgrounds in hip-hop and R&B, the trio paints a sonic landscape to get lost and find yourself within -- whatever you need most -- with points ranging from elliptical electronica, synth-heavy slaps and soul-tinged melodies. With two national tour runs under their belt in 2016 -- including a direct support slot opening for Macklemore and Ryan Lewis -- and nods ranging from Revolt TV to Complex to Esquire, the Flavr Blue is crafting its next full-length album with all the verve, lean back and turn up you need in your life. Forever championing the DIY ethos and their community of brilliant Seattle creatives, the Flavr Blue is excited to give a sneak peak of their new LP at Upstream this May.