A four-game winning streak for the Seahawks came to an end in a loss to the Buccaneers in Munich. Now it's time to rest up during the bye week and get ready to close the season strong. The Seahawks Insiders podcast is presented by Delta Air Lines.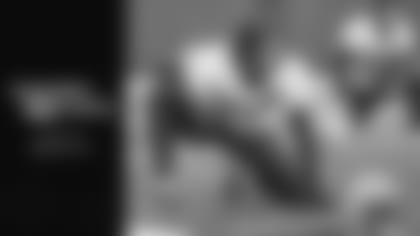 Listen To The Seahawks Insiders Podcast
Hosted by sideline reporter Jen Mueller and Seahawks Senior Digital Media Reporter John Boyle, the Seahawks Insiders podcast takes an in-depth look at each week's Seahawks game and analyzes the previous week's matchup. Available on Spotify, Apple Podcasts, and wherever else you get your podcasts.
Bucs run game (03:23)
Bye week coming at a good time (05:46)
Kicking game success (09:24)
Field conditions (11:13)
Outlook for the rest of the season (15:42)
Go behind the scenes with team photographer Rod Mar as he shares moments from the team's trip to Munich, Germany, which concluded with a Week 10 game vs. the Tampa Bay Buccaneers on November 13, 2022 at Allianz Arena. Eye On The Hawks is presented by Western Washington Toyota Dealers.