With thanks to David Bowie for the lyrics, all the young dudes carried the news all the way to the Seahawks 29-26 victory over Chicago Bears Saturday night at Qwest Field in overtime.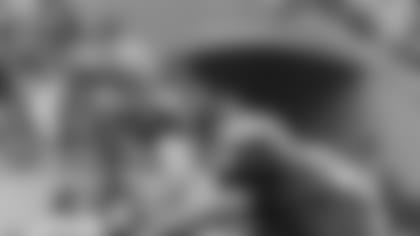 "We've been together for about a month now - and it seems like a lot longer than that," Seahawks rookie linebacker David Hawthorne said. "We're getting closer and we all feel accountable to each other. That makes us better as a group."
Consequently, they had plenty to be happy about, beginning with rookie place-kicker Brandon Coutu, who was 5-for-5 in field goals, including the game-winning 36-yarder 3:28 into the overtime period. Coutu had already made both of his extra point attempts and field goals of 48, 26, 46 and 21 yards.
The seventh round draft choice from Georgia said he'd been in a lot of noisy stadiums in the Southeastern Conference, but none of them compared to what the 67,360 brought to the table Saturday night. Not to mention the fact that Tim Lindsey was brought in this week as a replacement for injured rookie snapper Tyler Schmitt.
"I'm excited," Coutu said. "You get nervous if you're not prepared, and I was prepared. Tim did a great job of snapping and Reggie (Hodges) was perfect with all the holds, so all I had to do was kick. This was a great experience for all of us tonight."
None more than what it mean for Justin Forsett.
The other seventh round pick with Coutu, Forsett is listed at 5-8, 194 - but he was a goliath all night. Compiling 261 all-purpose yards - excluding a 50-yard plus return called back for holding, and with all 136 yards rushing coming in the second half - Forsett was the key to the offense. Along with third string quarterback Charlie Frye playing the entire game, the Seahawks overcame a 19-9 deficit in the fourth quarter. Ultimately, the Bears would battle back in the final minutes to send the game into overtime.
"I'm a freshman trying to make this team," Forsett said. "I'm giving it my all on every play. You stay loose on those special teams plays. It kept me warm and I never got cold out there. Every day is a test and I've got to go out there and play every down. I know my size - everybody wants to say it will hold me back - but I want to show everybody that I can be just as productive and go out there and play every play if they need me to."
Frye completed 20-of-35 passes for 209 yards with three interceptions. Forsett scored one touchdown on a 10-yard bolt and T.J. Duckett ran in for the final yard. Coach Holmgren said he'd reserve judgment on Frye's performance, but was still happy to come out with the win to make the team 2-0 following last week's 34-17 victory at Minnesota.
"His decision-making was OK for a first time of playing the whole game," Holmgren said. "But I expect a lot out of the quarterbacks. We'll see where he is."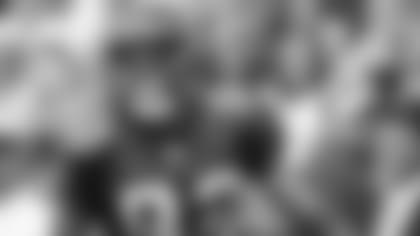 Second-year receivers Jordan Kent and Logan Payne led the team with four catches apiece. Kent's all came in the first half and Payne got his after intermission. Rookie fullback Owen Schmitt was also significant late, as the Seahawks overcame two blocked punts and an interception return for a touchdown to pull out the victory.
Regarding Kent, it's just another example of how far he's come after playing just one year of college football - plus basketball and running track at Oregon - while Payne is, well, in pain considering he's continuing to compete despite a fractured rib.
"It was a great feeling and a good confidence booster because you know you're going against their No. 1 defense," said Kent, who scored the first touchdown in the opener at Minnesota. "To be able to make plays going across the middle, you've got to be happy about that. But at the same time, don't be satisfied and keep trying to make it as tough as you can on these coaches. My next step is to make plays on the deep balls."
As for Payne, he was sore, but "I'm going to play unless my leg is broken and I can't get out on the field. When I was in the game and making plays, I didn't feel anything. There's too much competition right now for me to sit. It's the same for all of us - making our dreams come true."
The Seahawks saw their first drive cover 34 yards, dominated by Julius Jones. Signed in the offseason after leaving the Dallas Cowboys as a free agent, Jones had runs of 5 and 12 yards, plus a slick 9-yard burst on a screen pass to move the ball to the Bears 34. And then on a third-and-8, he burst through the left side of the line into the open field, only to fumble on a big hit from safety Kevin Payne. Fortunately Seahawks wide receiver Ben Obomanu recovered the ball on the on the 30-yard line and Coutu converted the 48-yard field with 6:13 left in the first quarter.
Frye again drove the Seahawks into Bears territory, this time with a pair of passes to Kent. The first covered 23 yards, and the second for 8 more, moving the ball to the Chicago 26. When he looked for Kent again, under pressure, he was intercepted by Charles Tillman. Turnabout was fair play however, as on the second play from scrimmage, Darryl Tapp hit Bears quarterback Rex Grossman during his release. Leroy Hill picked it off, returning it to the Bears 5.
Rookie John Carlson had a false start on the first play, a 2-yard run from Leonard Weaver. T wo Frye incompletions later with the ball on the 8, Coutu booted a 26-yarder to double the advantage to 6-0.
The Bears got on the scoreboard midway through the second quarter when Darrell McGlover crashed through to block a Reggie Hodges punt. Seahawks linebacker Lance Laury alertly knocked it out of the end zone for a safety. That made it 6-2 with 7:31 left in the half and left Hodges with a free kick from the Seahawks 20. Hodges boomed it to the Bears 14, but Devin Hester was there to return it 33 yards to the Chicago 47 where Kyle Orton took over for Grossman.
They weren't going anywhere.
After the Seahawks defense held, Brad Maynard saw Justin Forsett return his punt at the 13-yard line and broke two tackles on the way to a 40-yard return. That put the ball on the Bears 47 for Frye and the offense. The Seahawks drove to the 23, including a fourth-and-1 conversion from T.J. Duckett, and a 13-yard catch and run from Mo Morris. On a second-and-10, offensive tackle Ray Willis was whistled for a personal foul facemask penalty. Frye did make a great throw to Kent in the end zone, but Nathan Vasher was able to pop it out of his hands. Frye hit David Kirtman for a 10-yard gain on third down, and Coutu kicked his third field goal of the half – this one for 46 yards - to make it 9-2.
Orton didn't let down, though, driving the Bears 39 yards to the Seahawks 20. Seahawks cornerback Kelly Jennings made a great play on Hester in the end zone, and Robbie Gould's 39-yard field goal cut the Seahawks advantage to 9-5 at the half.
The Bears took the lead midway through the third quarter 12-9. Forsett had a 50-yard plus punt return wiped out by a penalty, and the Hawks took the ball on their own 5-yard line. On the second play from scrimmage, Frye was pressured in the end zone and threw a pass intended for Duckett that was picked off by Corey Graham and returned 6 yards for a touchdown.
Things got worse before they got better. Failing to move the football, Hodges punted from his own 29 and unleashed a 46-yarder, only to have Earl Bennett return it 75 yards for a touchdown. Suddenly the Bears led 19-9 with more than five minutes left in the third quarter.
This time Frye and the offense answered with a vengeance. Starting from their own 23, he began the drive with a 12-yard pass to tight end Jeb Putzier. On third-and-2, Frye scrambled 11 yards for the first down, their first third-down conversion of the game in 11 attempts. Forsett rambled around end for 14 yards, then followed with runs of 4 and 5 before Kirtman converted the second third down in a row with a 4-yard pop to the 19.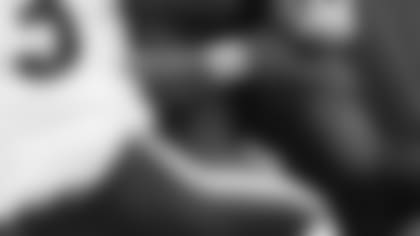 Frye took it all the way to the 5 on the last play of the third quarter with a great bit of dancing down the right sidelines. Duckett got it to the 3 on first down, but under pressure Frye threw it away on second down. Duckett couldn't hang on to a pass on third down as he approached the end zone, so they took Coutu's 21-yarder to the bank - making it 19-12 slightly more than a minute into the fourth quarter.
Now it was Forsett's turn to take his hot game into the offense. With just less than 12 minutes left in the game, they took the ball on their own 34, and Frye immediately hit Michael Bumpus for 16 yards and Payne for 8 yards. Forsett cut back a run wide right for 21 yards, and two plays later rumbled down to the 3-yard line. It was moved to the 1 on a facemask, and Duckett took it the final yard with 7:24 left to tie the score at 19.
And just like that, the momentum swung. Kevin Hobbs intercepted Caleb Hanie's pass on the 26-yard line. On the second play, Frye hit Owen Schmitt over the middle and the rookie fullback broke a tackle and carried a defender 15 yards to the 10. Forsett made short work of it with a 10-yard burst and all of a sudden, the 19-12 deficit had become a 26-19 lead with 5:22 left in the game.
But Hanie, the rookie from Colorado State, showed plenty himself by engineering a 77-yard drive, topped off by a great touchdown reception by another rookie - tight end Kellen Davis - on a 9-yard pass to tie the score with 2:50 left in the game.
The crushing blow for the Seahawks could have come in the final minute, when a second punt was blocked that gave the Bears the ball on the Seattle 31. But Gould, the Pro Bowl place-kicker missed the potential game-winner from 47 yards as time expired in regulation.
That set up two more bursts of lightning - one for 37 and another for 15 - from Forsett, that allowed Coutu to put the game away.
"The little guy can really play," Holmgren said of Forsett. I said that from the get-go, though - that he is really a good football player. He is just small by today's standards. He doesn't think he's small and that is half the battle."