Eight games into the 2022 season, the Seahawks are 5-3 and in first place, a start very few people outside of the organization saw coming, but that isn't a big surprise to a group of players and coaches who have been confident in this team all along.
With the season halfway over—almost at least; that pesky 17th game really messes up the concept of dividing the season into quarters and halves—let's take a look back at some of the players, moments and trends that stood out in the first half of the 2022 season:
Offensive MVP: QB Geno Smith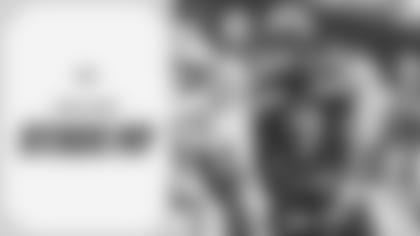 Seeing as Smith's name is starting to get mentioned for league MVP consideration, he's a no-brainer for team MVP honors. That's not to say he's doing it alone; the Seahawks have gotten great play out of their offensive line, receivers, tight ends and running backs, but no one player has stood out this season quite like the man who just took home NFC Offensive Player of the Month honors for October.
Eight games into the season, Smith leads the NFC and ranks third in the NFL in passer rating (107.2), he's first in the NFL in completion percentage (72.7), and his 13 touchdown passes rank first in the NFC. The analytics site Pro Football Focus currently has Smith as its second-ranked quarterback in the NFL behind Buffalo's Josh Allen.
"He's the real deal," Seahawks coach Pete Carroll said Sunday after Smith helped the Seahawks to a third-straight win. "This is the real, there's no mystery he's going to run out of gas or something. It's not like that. He knows exactly what he's doing and he shows you week in and week out, throw after throw after throw. There's nothing for us to hold him but in the highest of expectations really. What a thrilling story for the kid. He just hung in there so tough and outlasted it, and now he's enjoying all the fun of it."
Defensive MVP: OLB Uchenna Nwosu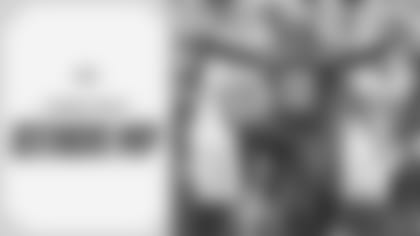 The Seahawks have been getting standout play of late from players on all three levels of their defense, from playmaking defensive backs, including rookie cornerbacks Tariq Woolen and Coby Bryant who have forced seven turnovers, to linebacker Jordyn Brooks, who ranks fifth in the NFL with 78 tackles, to a defensive front led by the ageless Al Woods. But no one player has consistently stood out on this year's defense quite like outside linebacker Uchenna Nwosu, a free agent addition who opened his Seahawks career as the NFC Defensive Player of the Week in Week 1, and hasn't slowed down since, both in his ability to produce but also to emerge as a leader of the defense.
"Uchenna has been magnificent," Carroll said. "It doesn't matter who the guys are on the other side, he's continuing to find ways to get heat.
Nwosu's 5.0 sacks not just leads the team, it also already matches the career high he set last season with the Chargers, and he's also been a big part of the Seahawks turning things around with their run defense as well.
"He's leading us," Carroll said. "He's leading us. In every aspect he's leading us. He's just so true blue. He's the real deal. He loves the game. He loves to play. He loves his teammates. He gives you everything he's got. He practices every day, studies every day. He throws his body every which way. He's played more plays than probably anybody on defense but the corners and the safety, but he's played so much football for us. He's done everything."
Special Teams MVP: K Jason Myers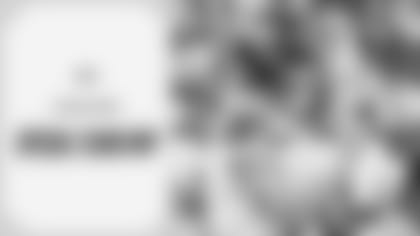 The Seahawks have had an odd year on special teams, playing really well for the vast majority of the time they're on the field, but having also committed some very costly mistakes that have directly led to opponent touchdowns. Fortunately the Seahawks have avoided those big miscues the past couple of weeks, and the one constant throughout this year, however, has been the reliability of kicker Jason Myers, who has made 17 of 18 field goal attempts this year, with his one miss coming when a high snap affected the timing of the play. Myers has also played a big role in field position with his kickoffs, either by kicking deep into he end zone to avoid returns, or by hitting directional kicks with some hang time that have allowed Seattle's outstanding kick coverage team to do it's thing.
Where Myers has stood out the most is his accuracy from long range, going 4 for 4 from 50-plus yards, including a pair of 56-yarders. Since 2019, Myers is now 9 for 11 from 50-plus yards.
"We are just counting on him," Carroll said. "We've never even thought to attempt 56-yarders in the game. That's the one you kick to win a football game when there is no time left on the clock. We can get more than that done now. He's doing great. He's doing great."
Best Rookie, Offense: RB Kenneth Walker III
The Seahawks have two of the best rookie offensive linemen in the NFL in Charles Cross and Abraham Lucas, and either of them would easily be a deserving choice here, but so good is this year's rookie class that an every-down tackle playing at an elite level may not be the best offensive rookie right now.
So with that in mind, we're giving midseason honors to Walker, who was just named the NFL's Offensive Rookie of the Month. Since taking over for an injured Rashaad Penny, who himself was playing great, Walker has quickly shown he is one of the most explosive backs in the NFL.
Despite missing the season-opener and having a limited role behind Penny to start the season, Walker is already up to 461 yards and five touchdowns on just 85 carries, good for an impressive 5.4 yards-per-carry average.
With touchdown runs of 69 and 74 yards, Walker is the first rookie since Saquon Barkley to score two touchdowns of 65-plus yards in a season.
Best Rookie, Defense: CB Tariq Woolen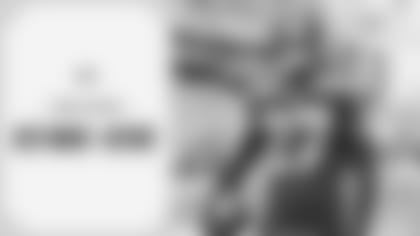 As is the case on offense, there are plenty of candidates for defensive honors as well, with Coby Bryant thriving in the nickel corner role, and with Boye Mafe moving into a starting role at outside linebacker. But again, the NFL Rookie of the Month—yes, the Seahawks swept rookie honors—takes home midseason honors.
Woolen is tied for the NFL lead with four interceptions, including a pick-6 in a win in Detroit, and he has played so well that he's already starting to have teams avoid him, as was the case against the Giants where his first target came midway through the third quarter. Oh, and he broke that pass up.
Unsung Hero: TE Will Dissly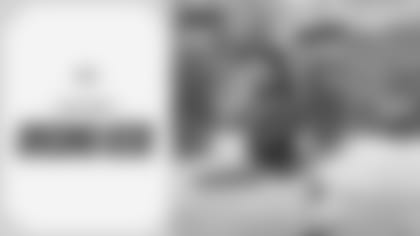 With Seattle's tight ends so evenly sharing the work load and production, this honor could easily go to any of the trio of Will Dissly, Noah Fant and Colby Parkinson, all of whom have played a big role in the team's offensive success, both as blockers and pass catchers.
What ultimately gives the edge to Dissly is his willingness, five years into his NFL career as a starter, to still do the dirty work on special teams as well, work that really showed up last week when "Uncle Will" won NFC Special Team Player of the Week honors after forcing a fumble on punt coverage and recovering another that was forced by Travis Homer.
Plus, when Geno Smith says you're the unsung hero of the team, well then you're the unsung hero.
"He's one of the unsung heroes of the team," Smith said. "The things that he does from a leadership standpoint to the way he blocks in the run game, he's very unselfish and willing to pass protect as well, and then when he goes out there as a receiver, he can run all of the routes, make all of the catches, and present matchups that are favorable for our offense. To see him run down on kickoff and punt, and be a part of the special teams, that's who he is, that's what he does. He's a team first guy and is a leader. He is willing to do what it takes to win."
Best Play, Offense: Tyler Lockett's 40-yard TD catch vs. New Orleans.
Either of Walker's long touchdown runs would be great picks, as would several of Smith's touchdown passes to the likes of Tyler Locket, DK Metcalf, Marquise Goodwin and those aforementioned tight ends. But if we have to pick just one play, it's the second of two long touchdown passes Smith threw to Lockett in Seattle's Week 5 game in New Orleans.
After Smith hit Lockett on a 35-yard touchdown at the end of the first half, he went back to him in the second half with about as accurate of a throw as imaginable, and Lockett, despite multiple defenders surrounding him, was able to track the ball and haul it in for a 40-yard touchdown.
Best Play, Defense: Darrell Taylor's sack & forced fumble vs. the Chargers.
Tariq Woolen's Week 4 pick-six probably still holds up as the best defensive play of the first eight games, but in the name of sharing the love, we'll let him have first-quarter honors for that play and we'll go with Darrell Taylor's strip sack of Chargers QB Justin Herbert for midseason honors.
Showing off his athleticism to get pressure off the edge, Taylor was able to get to Herbert—a very hard player to sack—and slap the ball loose for his second strip sack in as many weeks. The ball bounced right to Taylor, who then returned it 19 yards before being tackled by Herbert (and yes, he said he caught a lot of grief from teammates for getting tackles by the quarterback). That led to a field goal that capped a quick 17-point onslaught in an eventual Seahawks road victory.
Also worth noting are the many turnovers forced by Woolen and Bryant, any number of the 14 sacks piled up over the last three weeks, or, in the best combination of comedy and impressive athletic ability, Bruce Irvin's tackle for loss that involved blasting Giants quarterback Daniel Jones backwards and into Saquon Barkley, sending the running back tumbling to the turf.
Best Play, Special Teams: Will Dissly's forced fumble vs. the Giants.
Like on defense, the best play of the entire half came in the first quarter of the season, with Woolen blocking a punt and fellow cornerback Mike Jackson scooping up the loose ball and taking it 90 yards for a touchdown. But again, we'll share the love and focus on a more recent play here.
As mentioned earlier, Dissly isn't just getting it done on special teams, he also is a big contributor on special teams, no more so than last weekend when he forced a fumble on one punt and recovered one on another. On Dissly's forced fumble, he raced down the field to arrive, while still being blocked, just after Giants returner Richie James caught the ball. Dissly, again, still being blocked, threw his body into James, knocking the ball loose for a turnover that the Seahawks would turn into a field goal.
Trend To Continue: Defensive Improvement
Five games into the season the Seahawks were statistically one of the worst defenses in the league by just about any measure, but starting with a Week 6 win in which the Cardinals did not score an offensive touchdown, the defense has made a dramatic turnaround.
After five games, the Seahawks ranked 32nd in the NFL in total defense (430 yards per game), run defense (170.2 yards per game), 31st in scoring defense (30.8) and were 26th pass defense (259.8 yards per game). In their past three games, the Seahawks allowed 9 point against Arizona, which got its only touchdown off a special teams turnover, 23 points against the Chargers, and 13 points against the Giants, whose only touchdown came after getting the ball at the 2-yard line after a turnover. The Seahawks held those teams to 315, 329 and 225 yards, respectively, after giving up 958 in their previous two games. The Seahawks also have 14 sacks in their past three games after recording eight in their first five. And with some help from special teams, the Seahawks have now forced multiple turnovers in seven of eight games played this season.
And in the last four games, the Seahawks have the No. 2 defense in the NFL according to Football Outsiders' DVOA metric, a stretch that includes a tough outing against the Saints. They ranked 31stin DVOA after the first four weeks.
Take a look back at some of the best photos from the first half of the Seahawks' 2022 season. Through eight games, the team is 5-3 and sits in first place in the NFC West. Top Shots are presented by CarMax.