The Seahawks will face the Cowboys Friday night in their final game of the preseason, and will be without top running back Rashaad Penny, who recently tested positive for COVID-19. 
While Penny won't play, Carroll said he is doing well and should be back with the team soon. 
"He's fine. Matter of fact, he's really good," Carroll said. "He's got COVID, he's been out a few days. He has next to no symptoms at all, but he just had to step back. He'll be back out in like a day or something, quick to return."
Carroll said Penny "just felt a bit off" and was fatigued, leading to the test, but otherwise had no other symptoms. 
The Seahawks will get back a pair of players who have missed the first two preseason games due to injury, receiver Dee Eskridge and cornerback Artie Burns. 
"They're going," Carroll said. "We're in good shape on those two guys."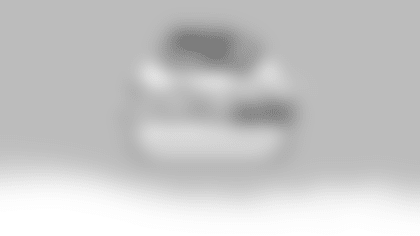 Junior 12s Kids Club
Join the free, youth fan club open to all kids under the age of 12. Sign your child up today.
Burns, who was with the No. 1 defense early in camp before his injury, will try to hang onto that spot, while Eskridge will be looking to show what he can do both on offense and in the return game, with Carroll confirming the second-year receiver will be involved in that phase of the game.
Carroll also provided some updates on players who won't play Friday but who are trying ot get their way back for the season opener.
Rookie outside linebacker Tyreke Smith, who is dealing with a hip injury, is "Making good progress, but won't make it in this game," Carroll said.
Asked about Smith making it back for the opener, Carroll said, "I don't know that yet. He's going to have to have a really good week next week to make that happen."
Sidney Jones IV also won't play while recovering from a concussion.
Carroll said it's questionable if L.J. Collier, who has an elbow injury that kept him out of the first two preseason games, will play Friday.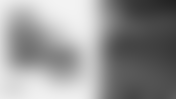 Fri Aug 26 | 08:40 PM - 09:25 PM
seahawks.com/live
Guard Damien Lewis, who left last week's game against Chicago with an ankle injury, "is really excited that he's making really good progress. He's still got a little swelling and all that, but he's moving around and getting going a little bit."
Carroll said it's possible Lewis could be back for the opener: "I think those two weeks are going to be really important, obviously. We won't push him this week coming up, but the next week, we'll give him a shot to get back."
Receiver Marquise Goodwin, who has not played in the preseason, won't go Friday, but will make it back for the regular season, Carroll said, noting "he was bopping around pretty good yesterday."
Carroll said safety Ryan Neal, who has a high ankle sprain, is hoping to be back for the opener, but they don't yet know if that will happen.
The Seahawks took the field for Training Camp practice #16 and the team did not shy away from the intensity as they get ready for their last preseason game later in the week against Dallas.