SEATTLE — In what was far from the cleanest game for either team, the Seattle Seahawks lost 18-11 to the Minnesota Vikings Thursday night at CenturyLink Field in their second game of the preseason.
Here is an immediate reaction to what stood out in Seattle's second preseason game:
1. Wilson to Lockett highlighted an otherwise tough day for the offense.
OK, so that wasn't the best outing from the starting offense, which played the entire first half. The Seahawks didn't score on five possessions, and Russell Wilson was sacked four times, so yes, there's plenty to improve upon between now and the start of the regular season. But can we just take a minute and appreciate that 31-yard pass from Wilson to Tyler Lockett on Seattle's first possession? That was a thing of beauty. Not only did Wilson drop an absolutely perfect pass that hit Lockett in stride between two defenders, but Lockett was able to make the catch after locating the ball just before it landed in his hands. I mean, look at this:
2. The D-line depth flashed.
While the Seahawks' starting defensive line came out of the game ahead of the rest of the starting defense, which played the whole first half, the depth showed some very encouraging signs. Frank Clark, a star of last year's preseason and a player Seahawks coach Pete Carroll said he expects will have a big role this year, was in the backfield often, including on third-down plays on consecutive drives to force punts, once with a tackle for loss on a run, and once with a sack.
Rookies Jarran Reed and Quinton Jefferson both had some nice moments, particularly in run defense, and just-signed veteran Tony McDaniel played quite a bit less than a week after he was hiking and kayaking in Leavenworth, proving strong in run defense, including a tackle for loss.
3. So much punting.
With both offenses struggling to get going, the punters were busy combining to punt 14 times Thursday night. The Seahawks' Jon Ryan had a particularly eventful day, having to handle a couple of low snaps on punts, a high snap on a field goal attempt, and even playing the role of punt returner, catching a punt on the sideline to earn a big cheer from the fans. Ryan also showed off a big leg for the second week in a row, averaging 54 yards a punt.
4. Kelcie McCray backed up this week's high praise.
With Kam Chancellor sitting out with a groin injury, Kelcie McCray has been the No. 1 strong safety during the past two weeks after opening camp playing free safety with the No. 2 defense. McCray, who started three games last year, is also one of Seattle's top special teams players, and that combination of versatility and special teams ability has led to coaches and teammates praising McCray frequently in camp this year, with Richard Sherman calling him "essential" and a "core member" of the team earlier in the week.
Starting again for Chancellor Thursday, McCray backed up that praise, putting in his usual strong play on special teams while also coming up with four tackles and a couple of impressive pass breakups, one of which was a near-interception on a diving effort.
5. Troymaine Pope was impressive.
Seattle's running back depth improved this week with players getting back from injuries, but that doesn't mean players like undrafted rookie Troymaine Pope are going to just fade quietly into the background without a fight. Pope, who scored last week's game-winning 2-point conversion in Kansas City, provided a big spark late in the game for a Seahawks offense that had struggled for much of the evening against the Vikings.
On one possession early in the fourth quarter, Pope carried four times, accounting for 43 of Seattle's 65 yards, including a 27-yard run to get into the red zone, then a 4-yard touchdown to give Seattle its first score of the game. Pope added a 23-yard rush on Seattle's next possession, and finished the game with 10 carries for 86 yards.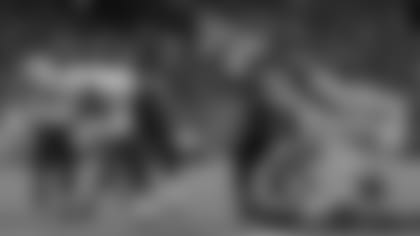 6. Too many penalties.
During an interview on 710 ESPN Seattle earlier in the week, Carroll mentioned penalties as one of the things he was looking for his team to improve upon from the first preseason game. Unfortunately for Carroll and the Seahawks, that didn't happen this week, with the club exceeding last week's penalty total (9 for 86 yards) with 12 penalties for 111 yards.
RELATED
Check out some photos from Preseason Week 2: Seattle Seahawks vs. Minnesota Vikings at CenturyLink Field.