As Quandre Diggs prepared to make his Seahawks debut in a 2019 game against the 49ers, Pete Carroll stood next to his team's newly-acquired free safety during pregame warmups, giving some last-minute instruction to a player taking over a role that is so crucial to Seattle's defense. 
And it's easy to forget now that, two years later, Diggs has established himself as one of the game's best free safeties, but that pregame tutorial was needed not just because Diggs was new to Seattle's defense, but he was also new to a role as a full-time free safety. 
"High School, I was a quarterback, safety, punt returner, and kick returner, so I did a little bit of everything, but I was a little more of a spot safety than I was a regular safety," Diggs said. "Then when I got to college, I went in as a corner, played corner my first two years, then I moved to nickel, and I was a punt returner in my first two years. Then I went back to corner a little bit in my senior year, then I came into the league as a corner/nickel. I moved to safety with four games left in my third year in the league. I moved to safety in the last four games of that year." 
Diggs has thrived in his safety role in Seattle, helping the Seahawks allow the fourth fewest points in the NFL this season, and dating back to Week 6, the fewest explosive plays. And with a team-high five interceptions this season, Diggs is tied for the most by a safety over the past two years. So it's no surprise that when Pro-Bowl rosters were announced this week, Diggs made the team for the second year in a row, and was named the starting free safety for the NFC team. 
 "Safety has given me the opportunity to go and get interceptions," Diggs said. "As a nickel you really don't get any interceptions, and you don't get to just play free. Now I'm playing free, so I'm just enjoying that. I'm just making the most of my opportunities, but I will say that when I got here it was really the first time that I've ever played true middle of the field safety, so I had to adjust to that."
Despite playing well in Detroit and even being voted a captain by his teammates, the Lions decided to trade Diggs midway through the 2019 season, sending him and a seventh-round pick to Seattle for the bargain price of a fifth-round pick. And it would be a big understatement to say that move worked out well for both Diggs and the Seahawks. 
"He's been huge for our team," said linebacker Bobby Wagner, who was selected to his eighth consecutive Pro-Bowl team this ear. "Not just the defense, but for our team. He's a great leader, a person that everybody gets along with. He's extremely smart and understands everything that's going on in front. He's a player that we are very fortunate to have. Very blessed to be on this team. He's made everybody on this team better. It's an honor to be named to the Pro Bowl with him."
For Diggs, who came into the league as a sixth-round pick and had to wait a few years to take on a full-time starting role, joining the likes of Wagner at the Pro Bowl is a big deal. 
"It means a lot, to be recognized by the fans, peers, and coaches around the league is an accomplishment," he said. "It's the ultimate sign of respect. When people respect you, that's all that you can ask for as a man and that's all that I've asked since I've grown up and understood what the word respect means. It's a blessing, I'm thankful, I wouldn't be able to do it without my coaches, teammates, and everybody in the building that is putting everything into me. I'm thankful for my family, my friends, my daughter, everybody. It's a blessing."
Of course, with every accolade and interception, the questions about Diggs' future only become more pronounced. Diggs is in the final year of the extension he signed with Detroit in 2018, meaning that unless he and the Seahawks were to agree to a deal between now March, he will become a free agent when the new league year begins in mid-March. But even if Seahawks fans are wondering if Diggs will be back, he says his focus is only on doing everything he can to help the Seahawks win the next three games. 
"I have a contractual obligation for three more games and my obligations are to the Seattle Seahawks," he said. "My job is to go out there every Sunday, go play my role, and do what I do, which is to protect the seams, protect the post, and go get interceptions like I have been doing since I've gotten here. That's all I'm worried about in this moment, it's not even January, so I'm just here enjoying my time with my teammates, enjoying my time with my family, and trying to be as healthy as I possibly can be."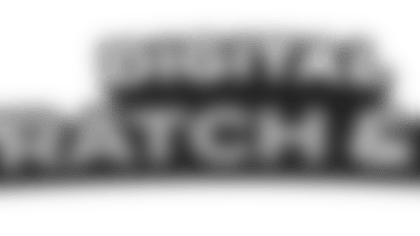 Seahawks Digital Scratch & Win
Come Back on Gameday to Play!
Diggs said adjusting to free safety involved understanding different angle, learning how quarterbacks read Seattle's defense and how they'll try to attack it, and credits assistant coaches like Andre Cutis, Tommy Donatell, DeShawn Shead and Nick Sorenson (now Jacksonville's special teams coordinator) with helping him master the position. And having a head coach who also happens to be a longtime secondary coach and a former safety himself also made a difference, as was evident in those early pregame tutorials. 
"I've had tremendous coaches, and of course you throw Pete in there because he's a defensive back guy," he said. "… He's very involved in everything. He always kind of gives me little tips here and there and just tries to make sure I'm locked into certain things, which I usually am. He watches a lot of film too. He understands the game. He's been coaching this defense for a long time. It's always a positive for sure to have him walking around, creeping back there. You can tell when he has something he wants to say because he walks around for a little bit, look at you, walk off, and then he'll come back and then he'll say it. He'll be like, 'I just wanted to see you, wanted to make sure you understood that.' It's been great. We have a great relationship. The way we communicate is really special."
Diggs' talent, football IQ and that special communication with his head coach have all added up to Diggs becoming an elite free safety who is in the midst of what might be his best season in a seven-year career, matching his career-high with five interceptions while recoding a career-best 82 tackles, all with three games still to play. 
"He's been a really steady force," Seahawks coach Pete Carroll said. "He's been obvious. His hitting, his alley play in the running game, it's really as good as it gets, and he's a real ball hawk… He's just a really complete football player, and he's a very important leader, the guy back there calling the shots and directing traffic and all that, so he's doing everything."