[wysifield-embeddedaudio|eid="311936"|type="embeddedaudio"|view_mode="full"]
Through Week 3 in the NFL, it's still "too early" to determine how the NFC West will be won.
That's how Pete Carroll put it on Monday, one day after he saw his team record a 26-0 win over the Chicago Bears. But the Seattle head coach also gave credit to the Arizona Cardinals (3-0), who are off to a historic start.
"I think it's too early to say what's going on," was Carroll's reply when asked for his thoughts on the division after three weeks. "There've been some different scores. Obviously the Cardinals are running right now. We watched their film last week, and they didn't just do it all on offense as to where all the points were. They did it on defense as well, they turned some things around, the kicking game. They've done all kinds of good stuff already, really kind of like they were last year. They're off to a great start."
Below, take a closer look at exactly how great of a start the Cardinals are enjoying, along with a look at how Seattle's other two NFC West rivals - the San Francisco 49ers and St. Louis Rams - are faring through the third week of the 2015 season:
---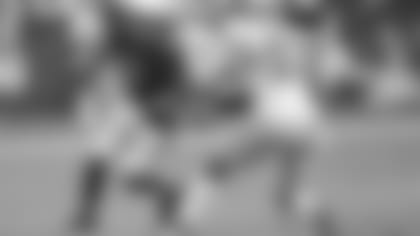 Arizona Cardinals (3-0)
The Result
The Cardinals soared to a 47-7 victory over the 49ers at Glendale's University of Phoenix Stadium, Arizona's largest margin of victory since a 44-0 win against Houston in 1970.
What Happened
Quarterback Carson Palmer threw for his second 300-plus-yard game of the season, completing 20-of-32 passes for 311 yards, two touchdowns, and one interception ... Wideout Larry Fitzgerald was on the receiving end of both of Palmer's scoring strikes and recorded his second-straight 100-plus-yard receiving game, hauling in a team-high nine balls for 134 yards ... Running back Chris Johnson picked up 110 yards and two touchdowns on 22 carries (5.0-yard average) in place of injured starter Andre Ellington ... The Arizona defense picked off the 49ers four times, two of which were returned for touchdowns by free safety Tyrann Mathieu and cornerback Justin Bethel
Who's Hurt
Wide receiver J.J. Nelson (shoulder), running back Andre Ellington (knee), and offensive lineman Mike Iupati (knee) missed the team's Week 3 game with injuries.
Name to Know
Bobby Massie. He started at right tackle for the Cardinals for the first time this season after sitting out the first two games of the year for violating the NFL's substance abuse policy.
Worth a Look
What's Next
The Cardinals ready for their second-straight NFC West matchup, playing host to the Rams (1-2) in Week 4 at University of Phoenix Stadium.
---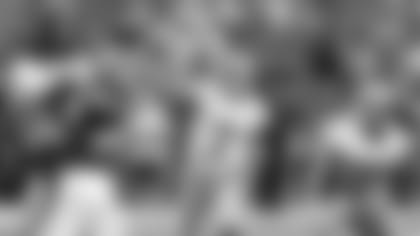 San Francisco 49ers (1-2)
The Result
The Niners were victims of the aforementioned Cardinals rout, falling 47-7 at Arizona.
What Happened
Two of Colin Kaepernick's first four passes were picked off and returned for touchdowns by the Cardinals, as the 49ers quarterback finished the day 9-of-19 for 67 yards and a career-worst four interceptions that Arizona managed to turn into 24 points ... Running back Carlos Hyde carried 15 times for 51 yards ... Rookie Jarryd Hayne helped set up the 49ers' only score with a 37-yard punt return that led to a 12-yard touchdown run by Kaepernick
Who's Hurt
Against Arizona, Niners head coach Jim Tomsula said tight end Vernon Davis strained his knee and safety Eric Reid had stitches for a cut on his face.
Name to Know
Arik Armstead. The 49ers' first-round draft pick out of Oregon recorded his first sack of the season. It was the first sack allowed by the Cardinals all year.
Worth a Look
The former Australian rugby league star Hayne's lone touch that led to San Francisco's lone score in Week 3.
What's Next
San Francisco hosts the Green Bay Packers (3-0) in Week 4 at Santa Clara's Levi's Stadium.
---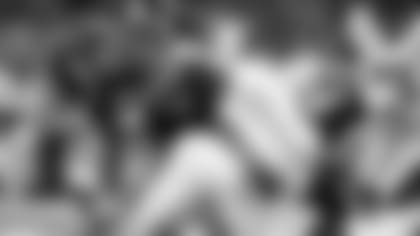 St. Louis Rams (1-2)
The Result
The Rams dropped a 12-6 game to the Pittsburgh Steelers (2-1) at St. Louis' Edward Jones Dome.
What Happened
St. Louis wasn't able to produce much offense for the second straight week, finishing the day 2-of-10 on third down and 0-2 on fourth down ... Quarterback Nick Foles completed 19-of-28 passes for 197 yards and an interception ... Wideout Kenny Britt led the club with seven catches for 102 yards ... Pittsburgh's starting quarterback Ben Roethlisberger went out to injury in the third quarter and the St. Louis defense limited a normally high-powered Steelers offense to 12 points
Who's Hurt
Rams backup cornerback Maurice Alexander injured his groin in the second half.
Name to Know
Todd Gurley. The Rams running back and No. 10 overall pick in the 2015 draft made his NFL debut against the Steelers, carrying the ball six times for nine yards while splitting time with Tre Mason, the Rams' leading rusher from last year.
Worth a Look
https://twitter.com/STLouisRams/status/648698776211722240
Linebacker James Laurinaitis, who's started 99 straight games for the Rams since he was drafted by the club in 2009, broke Merlin Olsen's franchise record of 915 career tackles during the first quarter of Sunday's matchup with the Steelers.
What's Next
The Rams head to Arizona (3-0) for their second NFC West matchup of the year.